New York City Now Has More Confirmed Cases of Coronavirus Than All of South Korea
New York City now has more confirmed coronavirus cases than all of South Korea, a country with more than 51 million people, compared with a city of roughly over 8 million.
According to a Johns Hopkins University tracker, New York City has over 10,700 confirmed cases of the novel coronavirus, while South Korea has at least 8,961.
According to its Department of Health, New York state has over 15,100 confirmed cases, more than any other state as well as a number of countries, including the United Kingdom. There have also been over 115 deaths in New York state.
The increasing numbers of confirmed cases in the state come just days after Governor Andrew Cuomo implemented a number of policies to help stop the virus' spread.
Last week, Cuomo issued an order requiring all nonessential workers across New York state to stay home. Despite this, many New Yorkers continue to live their everyday lives, which Cuomo has called "wholly inappropriate."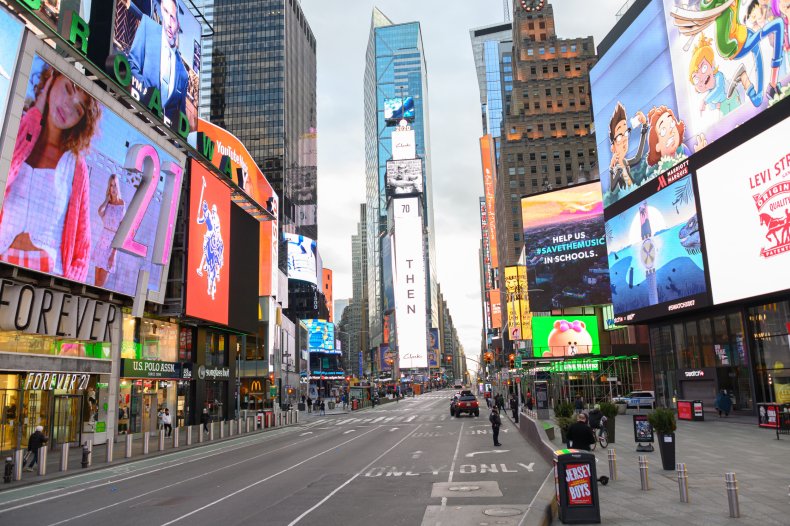 "There is a density level in New York City that is wholly inappropriate," Cuomo said during a Sunday press briefing. "This is just a mistake! It is a mistake! It is insensitive. It is arrogant. It is self-destructive. It's disrespectful to other people and it has to stop, and it has to stop now. This is not a joke, and I am not kidding."
In addition to his work-from-home order, Cuomo has implemented a number of other measures to help combat the virus, including conducting more tests than any other U.S. state and providing more resources to New York City and Long Island, such as masks and ventilators.
"UPDATE: We are sending 1 million N95 masks to New York City," Cuomo tweeted on Saturday. "500,000 N95 masks will go to Long Island. We are purchasing 6,000 additional ventilators and gathering supplies from every source we can get."
During his Sunday press briefing, the governor said, "New York is testing more people than any state in the country, and per capita, more than any country in the globe."
Globally, the coronavirus has infected over 350,000 people, according to the Johns Hopkins tracker. The virus, which causes the respiratory disease COVID-19, originated in Wuhan, China, and continues to spread across the world, causing over 15,000 deaths. Outside of China, Italy and the U.S. remain the two countries with the most confirmed cases. Italy has over 59,000 and the U.S. at least 35,000.