New York Governor Dismisses Rumors About NYC Quarantine, Says 'I Have No Interest'
As New York City Mayor Bill de Blasio floated the possibility of a "shelter in place" order, New York Governor Andrew Cuomo denied that a full-blown lockdown of the Big Apple was looming.
China, Italy, Spain and France have implemented lockdown measures to prevent people from spreading the virus outside certain areas. New York state has had the largest outbreak of cases in the U.S. and rumors of officials locking down New York City have been swirling for days, causing some to leave the city or stockpile supplies.
On Tuesday, Cuomo adamantly dismissed the rumors, saying they were "not true" and were being fueled by people's fears and anxieties.
He claimed that it cannot happen legally because implementing a quarantine would require state approval and he has "no interest" and "no plan" to quarantine any city in the state because he does not want to incite panic. "So that's a deep breath moment," Cuomo said.
"You say all of New York you must shelter in place, I'll go stay with my cousin in New Jersey," Cuomo added. "That makes the situation worse, not better."
Earlier in the day, De Blasio told CNN that he was "absolutely considering" a shelter in place order for New York City and that officials were looking at "all other options." The measure would bar people from leaving their homes and is one that six counties in California have already taken.
While resistant to "nothing," when it comes to controlling the spread of the virus, the governor advocated for state-wide policies and even regional policies.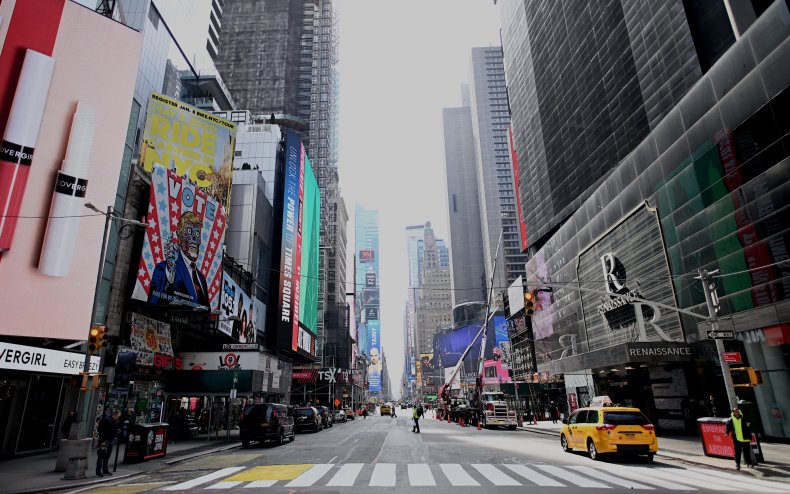 On Monday, New York, New Jersey and Connecticut banned gatherings of 50 people or more, closed gyms, theaters and casinos and limited restaurants and bars to take out and delivery service. Non-essential businesses, such as grocery stores and pharmacies, were advised to close before 8 p.m. and everyone was advised to stay home whenever possible.
Although restaurants and bars are now unable to serve people inside their restaurant, the State Liquor Authority eased restrictions, now allowing establishments to sell alcohol for delivery orders. This would hopefully alleviate some of the economic burden of the business restrictions, Cuomo said, but he acknowledged that after the public health crisis subsides, attention will have to be paid to the economy.
Cuomo acknowledged that some people used the containment measures taken in New Rochelle, New York, as proof a quarantine could happen. However, he said the "containment zone" did not actually contain people because it didn't prohibit anyone from coming or going, it just closed places where large gatherings occurred. The use of the word "containment," he said, was in reference to the virus.
Before moving to sweeping regulations isolating people in their homes, additional actions would restrict businesses.
"There are many, many steps before you go to limiting an individual's mobility," Cuomo said. "You would reduce business operations beyond the central business operations. That would be the initial calibration but we're not there either."