The Cost of Living in New York City Just Got Even Higher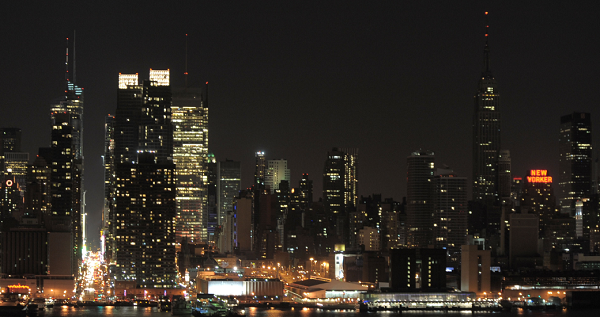 Ahhh, good old New York, New York. There's truly no place on Earth quite like it.
The streets are constantly bustling with bike-riders, buses, yellow cabs and black Ubers, Vias and Lyfts. The congested sidewalks remain crowded with people from all walks of life at any given time in the day or night. Restaurants are stacked on top of restaurants and bars are located right next door to bars.
Albeit not an easy place to call home—garbage lined streets reek in the summer, and rats and roaches are nearly considered neighbors—just about any resident will tell you, living in New York City is indeed a magical experience. And It doesn't take all that much to plant roots here. A scroll through a few sketchy Craigslist ads, an email or two later—and boom! You've found a cruddy little room in a tiny apartment with three other people to call your own. It's bliss.
But the dream won't come cheap, especially since real estate in Manhattan recently hit a new record.
Although real estate leaders predicted a slowdown in sales toward the end of 2016, second-quarter sales in 2017 have already jumped some 15 percent compared with the mere eight percent increase realtors saw during the second-quarter of the previous year, according to a new report from Douglas Elliman Real Estate and Miller Samuel Real Estate Appraisers and Consultants. The price rise has resulted in New York apartments selling at an average of $2.19 million a pop while median prices also hit a new record of $1.19 million.
"The expectation for the second quarter had been more modest," said Jonathan Miller, president of Miller Samuel, told CNBC Thursday. "We did see the market cool in April. But by May the market kicked in and the quarter ended up finishing strong."
Condominium units also saw an increase, jumping some 13 percent to a $3.12 million average, the report said. And despite concerns that the several newly developed condos would be slow to sell, purchasing booms still resulted in new condo prices reaching a $4.70 million average.
While speaking with Architectural Digest, Miller said the increases were most likely caused by sellers pricing units more realistically combined with potential buyers itching to make a purchase after holding off the year before.
"The key item from my perspective is greater negotiability at the high end of the marketplace. Listing discounts began rising in the last quarter, which means that luxury sellers are becoming more realistic with pricing," he said.
Folks who don't have bank accounts big enough to boost such living arrangements can breathe easy, though. Despite price increases in the sales sector, a February Forbes report predicted renters wouldn't see any major increases in pricing in 2017 due to "decelerating job growth" and an increase of new apartments hitting the market.