New York City To Sever 4 Trump Organization Contracts Worth $17 Million Over 'Criminal Activity'
New York officials are putting up "you're not welcome" signs to one of their own and on Wednesday, New York City Mayor Bill de Blasio announced the city was breaking ties with the Trump Organization.
Worth a reported $17 million per year, de Blasio told MSNBC's Morning Joe the city was severing all contracts with the Trump Organization, saying the legal team believes they're within their right to do so because the leadership of the company was engaged in "criminal activity."
"Inciting an insurrection against the United States government clearly constitutes criminal activity," de Blasio said. "The City of New York will no longer have anything to do with the Trump Organization. They have profited from these kinds of contracts. They will profit no longer."
The contracts cover three sites in New York City and one in the Bronx. De Blasio identified them in a tweet as the Central Park Carousel, Wollman and Lasker skating rinks and the Ferry Point Golf Course.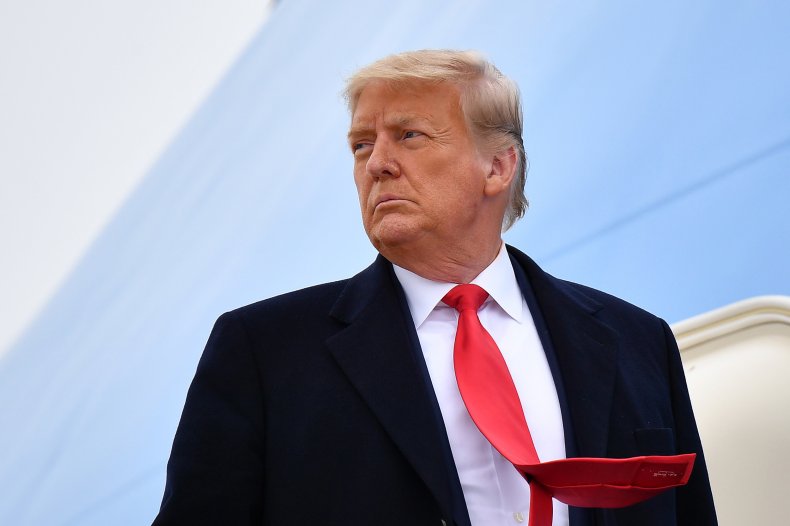 Wollman Rink is one of Trump's early success stories when he showed a private developer could do what the city couldn't. The city promised to renovate Wollman Rink in two years during the late 1970s, but six years later, it remained closed. Trump convinced then-Mayor Ed Koch to let him step in and take over the renovations and when they were done his organization would manage the venue. Trump finished the work in four months.
Trump, who's established himself a staple of New York City, has seen his name scrubbed from the Big Apple since taking office. At least three hotels and six residential buildings removed his name and in 2019, it was taken down from Wollman Rink by the organization, according to City Parks spokeswoman Crystal Howard.
Over a year later, the president is seeing more impacts to his namesake business because of his time in office. Trump took heavy criticism, including from those of his own party, for a speech he gave at a rally in Washington, D.C., on January 6. As legislators met in Congress to certify the results of President-elect Joe Biden's victory, Trump advocated for Vice President Mike Pence to send the election back to the states, re-upped claims that the election was stolen from him and encouraged people to "fight like hell" or give up their country.
Shortly after, a mob, many of whom were wearing pro-Trump gear or carrying Trump flags, breached Capitol security. Some made their way to the Senate and House floors and others entered legislators' offices.
A number of Trump administration officials resigned from their positions after the January 6 violence and Deutsche Bank will cut ties with Trump and his companies. On Sunday, the PGA of America pulled the 2022 championship tournament from Trump National Golf Club in Bedminster, New Jersey.
"We have had a beautiful partnership with the PGA of America and are incredibly disappointed with their decision. This is a breach of a binding contract, and they have no right to terminate the agreement," the Trump Organization said in a statement to NBC News on Sunday.
Newsweek reached out to the Trump Organization for comment on de Blasio's plans to terminate the contracts but did not receive a response in time for publication.
Every contract is different but de Blasio seemed confident in the city's ability to sever ties with the Trump Organization. He told Morning Joe it was "clear as a bell" that Trump directing "a mob to attack the U.S. Congress during the Electoral College vote," was grounds for severing the contracts.
"We're moving to do that right away," de Blasio said.