New York City Subways Report Relays the Obvious: They're Dirty, Gross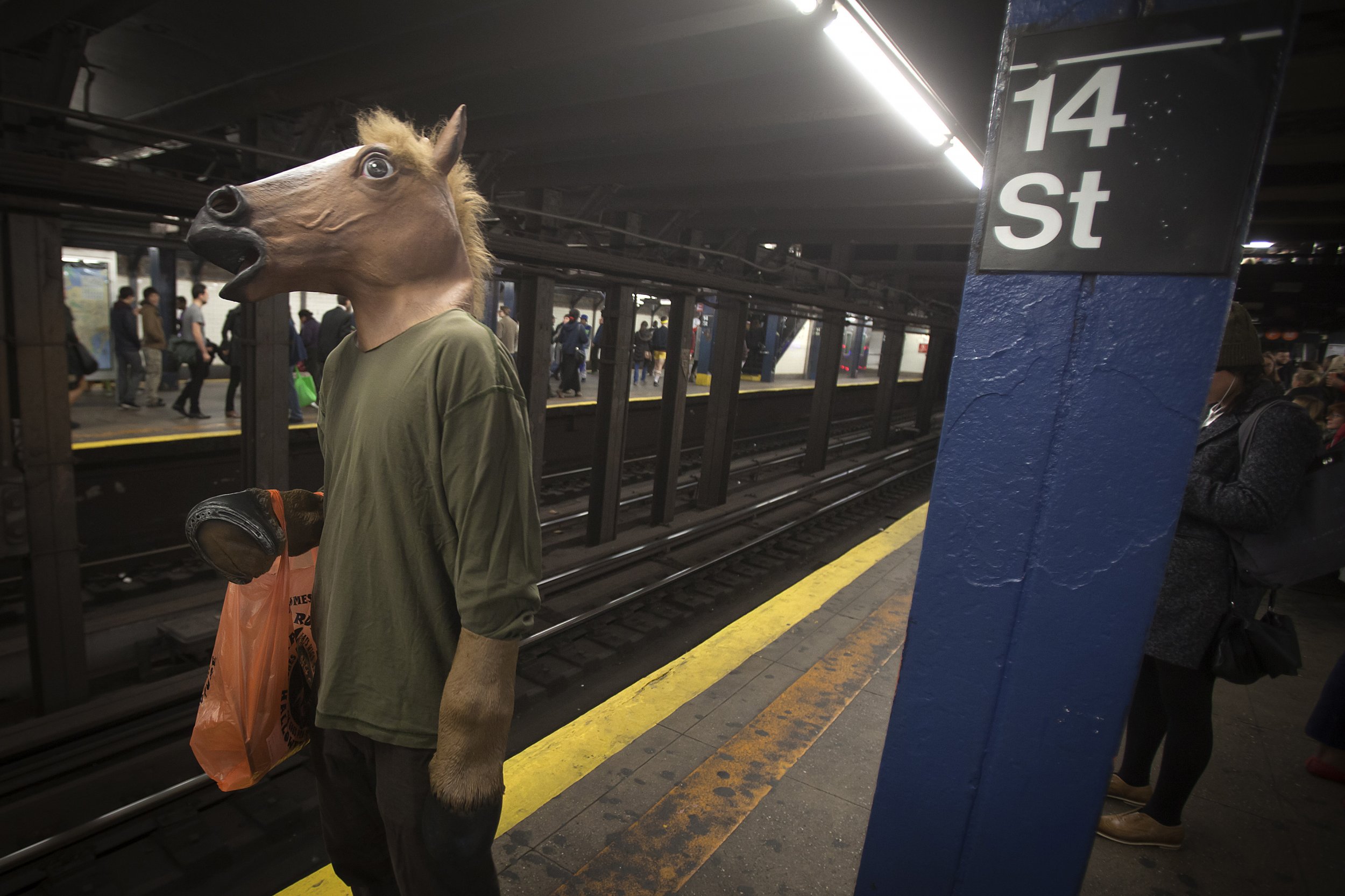 After more than a year of work, the New York City comptroller's office on Wednesday released a report on the state of the city's subway system that said exactly what any New Yorker who commutes regularly could tell you instantly: The stations are gross.
"Our audit found that NYCT's station painting and track cleaning efforts were insufficient to meet agency goals and as a result, the physical appearance of stations, with regard to their track cleanliness and their painting, remains poor," the comptroller's office writes.
The report recommends upgraded track cleaning equipment, more staff and more resources to address the problems.
When a cleaning crew does come to a station, there's no guarantee that it'll be cleaning the tracks, the report states. Tracks are supposed to be cleaned every three weeks--because if trash gets on them it can lead to fires and delays, causing the already overwhelmed system to be even slower--but the audit determined that goal is rarely met: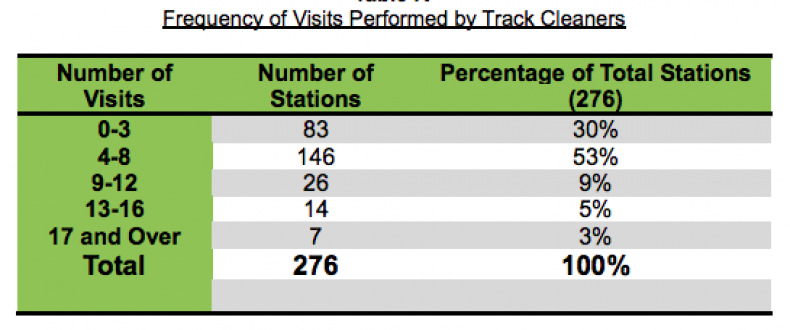 Due to understaffing, manual cleaning goals aren't met, and vacuum cleaning is also a problem. Vacuum trains are supposed to clean stations every six months, sucking all the debris off the tracks, but the entire transit system often has only one such active train: The other was broken for 311 out of the 365 days of the audit period.
Even when the vacuum train does come, though, it often isn't working properly. "Based on our observations at 33 subway stations, most of the trash that we saw on the tracks prior to the vacuum train visiting the stations remained on the tracks after the vacuum train left," the report found.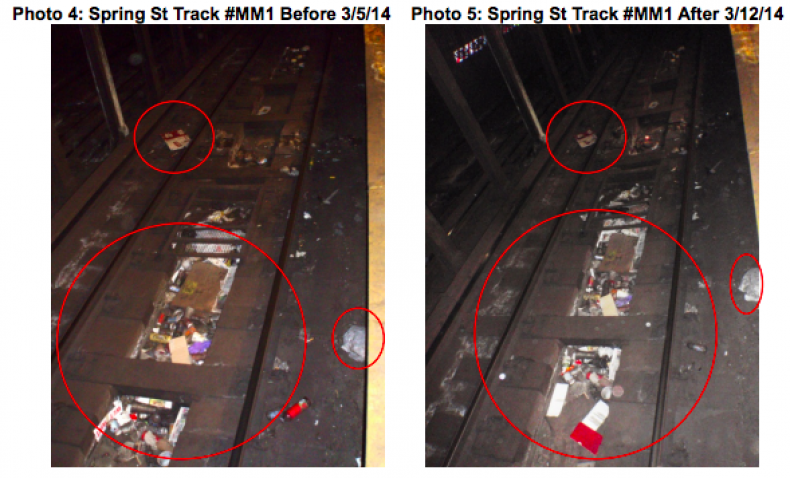 The vacuum train runs on "low" to prevent "track damage," a transit employee told the comptroller's office. Accordingly, the employee explained that it "may not pick up cans and bottles, only paper or dirt." But the vacuum may not even do that much: "We observed many instances of cans, paper bags, paper cups, wet papers and plastic bottles remaining on the track beds after the vacuum train passed over the tracks," the report said.
Paint that is peeling is also a problem for the subway stations, though while it's unsightly, it's a lesser issue because it doesn't lead to track fires.
The MTA agreed with the comptroller's recommendations about changing the cleaning regimen, but budget constraints might prevent follow through. Instead, the MTA may just keep hanging up signs urging straphangers to please not throw trash on the tracks.