NYC Taxi Commission Issues Advisory to Drivers on Passengers' Pronouns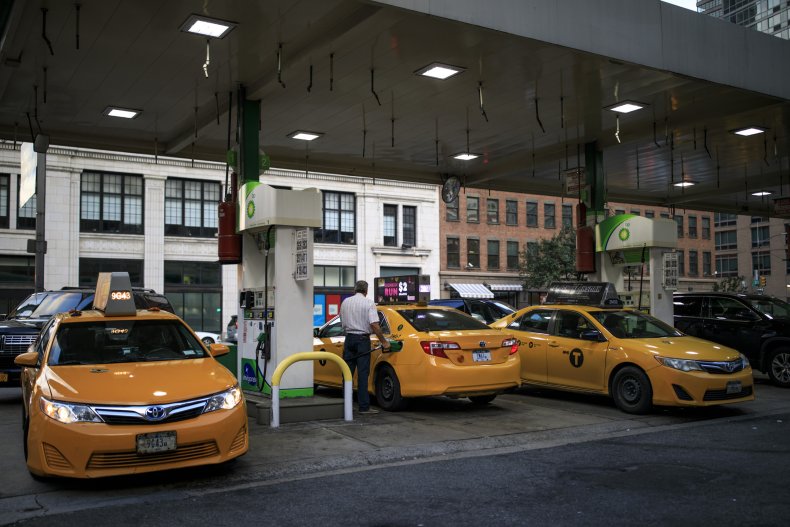 New York City's Taxi and Limousine Commission (TLC) sent out an announcement to drivers of the city's taxis and for-hire vehicles that advised them to use their passengers' preferred pronouns.
The advisory, "Inclusive Language Tips," was sent via email to more than 100,000 licensed drivers in the city, according to CNN.
On Thursday, Newsday reporter Matthew Chayes shared a screenshot of the pronoun guidance on his Twitter account.
The message opened by framing its content not as a proclamation of a new rule, but rather as a list of "tips" that drivers should take to heart in order to make their trips with their passengers "more inclusive." Presumably, this meant more inclusive for transgender and nonbinary people.
"Using someone's preferred pronoun is a simple way to show respect," the message's first bullet point read. The email further advised drivers: "Ask the passenger what their pronoun is. Do not assume someone's pronoun because of their appearance or name on the app."
If a driver does not want to ask someone what their preferred pronouns are, the message read, they could always use the gender-neutral pronouns ze or they.
The TLC, according to its website, is the city government's official regulatory body of "taxi cabs, for-hire vehicles...commuter vans, and paratransit vehicles." The website also stated that the 200,000 drivers licensed by the TLC make about one million trips a day.
The email was the latest attempt by the government of New York City to be inclusive toward non-binary and transgender people. As Newsweek reported in January, city residents who identify as nonbinary—that is, they do not identify as male nor female—can now choose to be reissued their birth certificates with an "X" to denote so.
Back in 2017, in acknowledgment of transgender and nonbinary New Yorkers, employees of the city's Metropolitan Transportation Authority (MTA) received a bulletin that said they would be required to use gender-neutral words like "passengers" or "riders" instead of "ladies and gentlemen."
The Williams Institute at the University of California, Los Angeles, estimated that there were about 1.4 million people in the United States, or 0.58 percent, who identified as transgender in 2016. It estimated that 78,600 transgender people lived in the entirety of New York State and made up about 0.51 percent of its total population.
However, a precise number of Americans who do not identify with either gender is more difficulty to nail down, as the New York Times reported in June. This has a good deal to do with the fact that nonbinary people may also identify as trans, along with many other identities, including genderqueer, gender nonconforming and pangender.