New York Teen Dies After Being Stabbed And Set On Fire, Suspect Remains At Large
Police are hunting a suspect accused of stabbing a teenager, then pouring gasoline on him and setting him on fire inside an apartment building in New York City.
Winston Ortiz died after the attack on the fifth floor of an apartment building on Woodycrest Avenue in the Highbridge area of the Bronx, a spokesperson for the New York Police Department confirmed to Newsweek.
Officers found the 18-year-old victim unconscious with multiple stab wounds and burns on his body after responding to a call at around 3 p.m. on Wednesday. Ortiz was taken to NYC Health + Hospitals/Harlem, where he was pronounced dead.
No arrests have been made in the case as of Thursday morning, the police spokesman said, and the investigation remains ongoing.
Ortiz lived on Anderson Avenue, a block away from the building on Woodycrest Avenue where he was attacked, according to the police spokesman.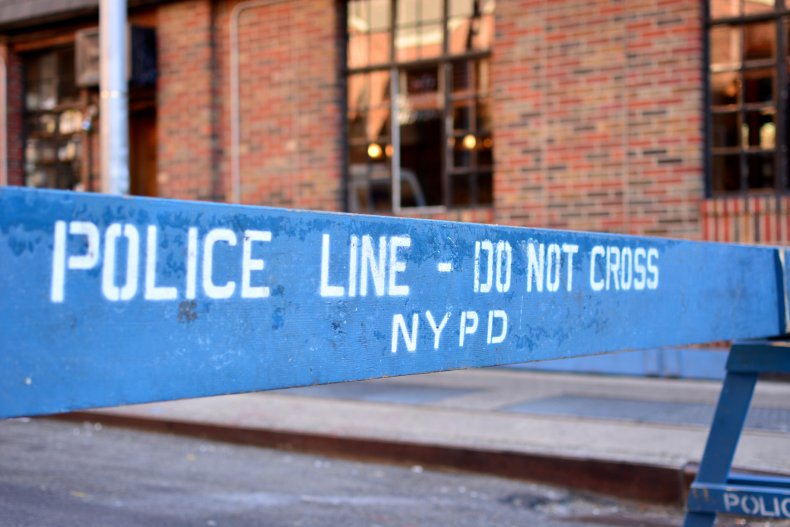 Authorities haven't identified the suspect in the case, but the New York Daily News reported that police are looking for a Hispanic teenager, around 17 years old.
According to the newspaper, the suspect is between 5 ft 10 in and 5 ft 11 in and was dressed all in black, wearing a blue surgical mask and carrying a book bag.
WABC reported that the suspect had already been in the hallway of the building when Ortiz arrived on Wednesday afternoon.
The pair had been arguing when the suspect stabbed Ortiz multiple times in the torso, then poured gasoline over him and lit a match, according to the station.
Residents in the building reportedly rushed to the teenager's aid after hearing a young girl screaming in the hallway.
A 34-year-old woman who lives in the building told the Daily News: "A girl was screaming and I thought her apartment was on fire. When I got there, I saw a kid on the floor. He was on fire."
The woman said she screamed for her daughter to call 911 while she and other residents worked to put out the flames using buckets of water.
"I grabbed a bucket and filled it with water. Another woman came and got a bucket," she said. "We passed the buckets to other people, and they put him out. I couldn't recognize him. He was too badly burned."
The incident happened not far from where two men were shot near the intersection of Woodycrest Avenue and 165th Street on Tuesday night.
According to NBC New York, the two incidents are not thought to be connected at this time, but it is something investigators are looking into.