New York City 'Vape-In' Protests Just-Enacted E-Cig Ban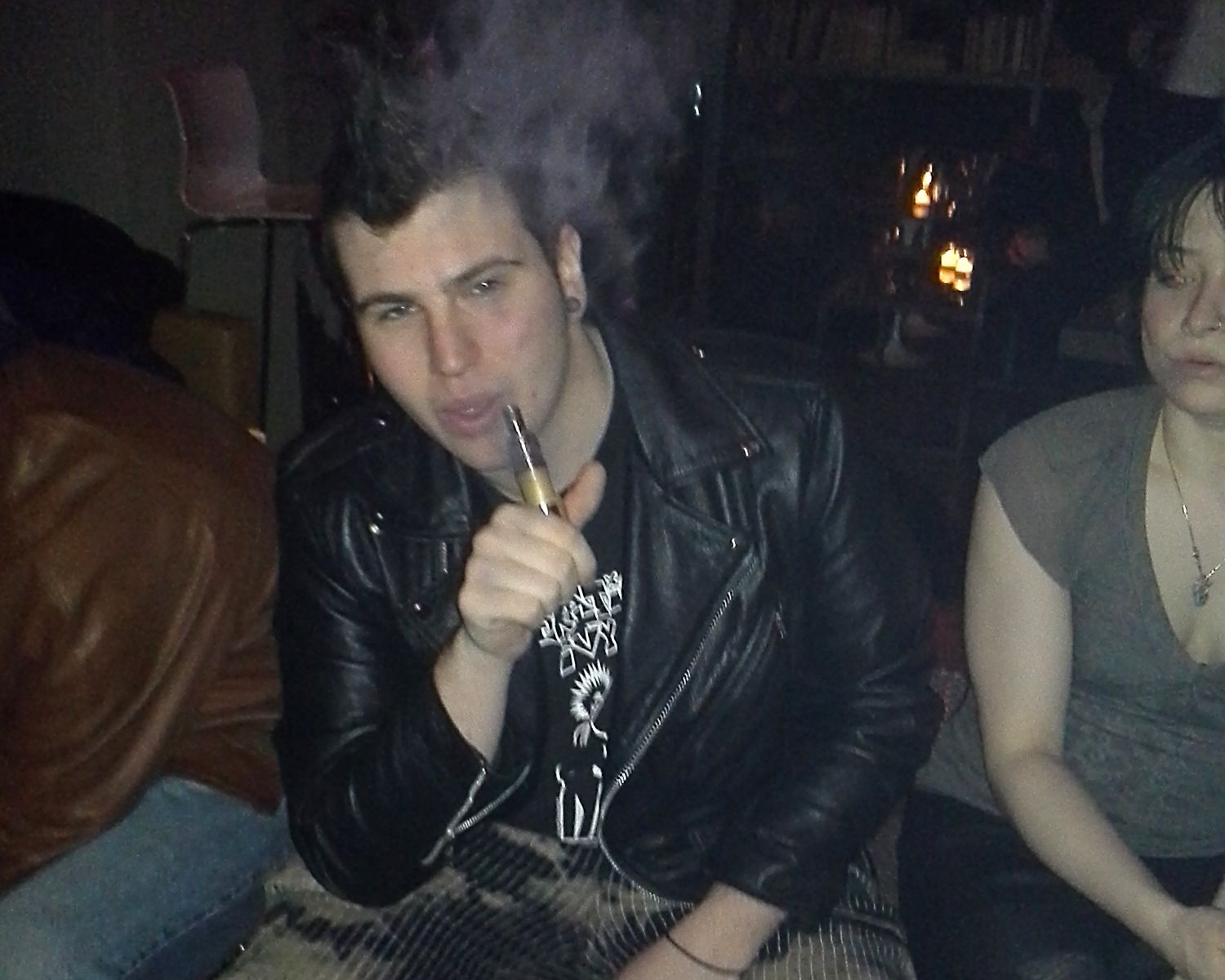 "Look at this. Look at this!" a young man in a suit shouted to the bathroom line, pointing to the mirrored door of a just-vacated stall. As the previous occupant walked back toward the bar, the man entered the stall, said "it doesn't get any better than this" and closed the door behind him.
The mirror-struck man barreled out of his commode, one of several single-room toilets at the bar, and saw a small pack of women taking drags from flute-like metal pipes.
The women didn't immediately exhale; they slowly slackened their jaws, releasing cottony clouds of fruit-scented fog into the purple-hued nightclub.
"Hello, ladies!" the mirror man said. "I've had one or two, so I excuse myself."
It's a little after 10 p.m. Monday night at Play, the bar in New York City's Museum of Sex. The scene might have been mistaken for a pickup spot—there were more than 100 bodies loose with booze, many toking on hookah-looking things. But those present consisted of vapers, what users of e-cigarettes and higher-tech nicotine-vaporizing devices call themselves, and they gathered to protest the city's indoor e-cig ban that took effect at midnight—by continuing to vape after 12 a.m.
"Here we have an example of unsound science or no science being used to justify an extreme restriction on people's freedom that will harm others," said Julian Morris of the libertarian magazine Reason, which co-organized the vape-in. "There's a certain amount of anecdotal evidence that people are using vaping devices to quit smoking.
"By banning the use of vaping devices, the consequence will almost certainly be that more people will continue to smoke," he said.
Monday's demonstration comes amid heightening criticism of e-cigarettes nationwide. The Food and Drug Administration moved last week to regulate e-cigarettes like tobacco products. The proposed rules would require that e-cigarette manufacturers register with the FDA, "report product and ingredient listings" and include a health warning about the addictiveness of nicotine. The regulations would bar marketing products without FDA review, giving out free samples and making "direct and implied claims of reduced risk"—e-cigarettes are less harmful than smoking, that is. The FDA's guidelines, if enacted, would also bar minors from purchasing e-cigarettes and ban vending machine sales, unless said machine is "in a facility that never admits youth," such as a club.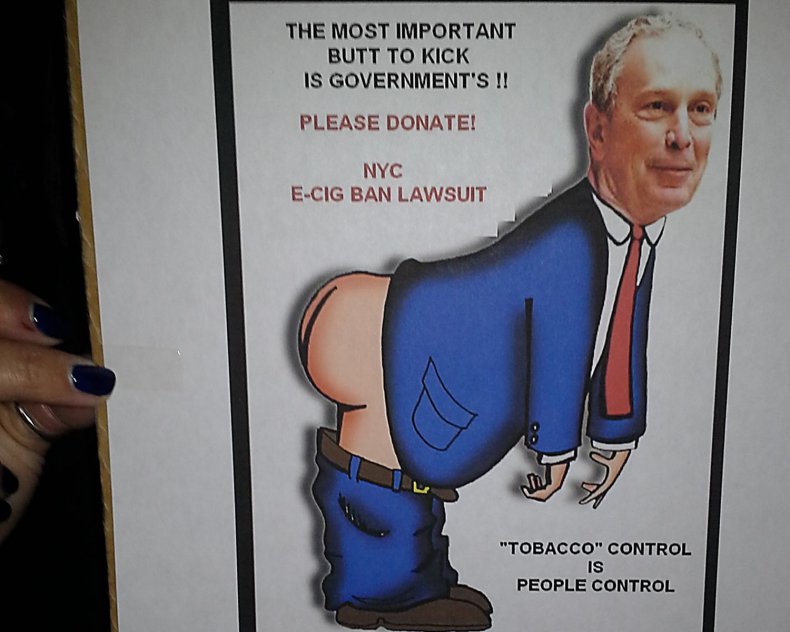 Meanwhile, New York isn't the only locality trying to limit e-cigarette use with city legislation (a state-level law could follow). Chicago's ban on vaping in indoor public places also went into effect Monday night.
The vaping community is fighting back against these initiatives both with events like vape-ins as well as organized lobbying efforts on the city, state and federal levels. Vapers have taken so strongly to activism because they believe the habit saved their lives by helping them quit nicotine permanently. The FDA's crackdown on vaping is largely spurred by that belief, as the agency bristles at non-approved methods of smoking cessation.
One such vaper is Will Gallagher, a 20-year-old photography student who had a cigarette habit until he got into vaping.
"They make this out to be a bad thing when there really isn't a lot of information," he said of anti-vaping efforts. "It's really been a shoot first, ask questions later situation."
And, compared with smoking, "it's a much healthier thing," he added.
Gallagher also dismisses allegations of vaping dangers, namely a recent New York Times story that linked the liquid nicotine used in refillable devices with accidental poisonings.
"I accidentally squirted some in my eye because I thought it was eyedrops," said the Mohawked and leather jacket-clad New York City resident. "According to The New York Times, I should have died."
Vice magazine co-founder Gavin McInnes helped lead the countdown from five before midnight, which was followed by shouts of "Illegal smoking, woo!" and "Outlaw!" as vapers breathed deep.
When Newsweek asked McInnes what brought him to the vape-in, he said he didn't vape or smoke but was "always a libertarian."