Thousands of senior New Yorkers will receive free tablets equipped with internet service to better connect with loved ones during the novel coronavirus pandemic, New York City Mayor Bill de Blasio announced on Wednesday.
His administration plans to distribute the devices to 10,000 senior residents living in buildings operated by the New York City Housing Authority (NYCHA), starting with locations in Brownsville, East New York, Mott Haven, Red Hook, Bushwick and Coney Island. Roughly 10,000 apartments in NYCHA's network are designated senior residences.
During a press conference held at City Hall, de Blasio said the $5 million investment aimed to reduce isolation among older New Yorkers without access to virtual communication methods. Individuals older than 65 are at especially high risk of developing severe symptoms and health complications from COVID-19. According to the Centers for Disease Control and Prevention, patients belonging to that age bracket account for 80 percent of coronavirus deaths in the United States. Reports published by New York City's Department of Health confirm similar data with regard to case counts, hospitalizations and fatalities.
De Blasio pointed out Wednesday morning that many seniors living in NYCHA developments have experienced a harsher quarantine than those living elsewhere, given the widespread reliance on electronic correspondence amid social distance regulations.
"There are so many seniors in public housing who don't have access to technology," he said, acknowledging that it is particularly important to ensure older people can maintain outside communication throughout the outbreak. The mayor's office intends to establish a helpline that individuals who receive tablets can call with questions about their devices.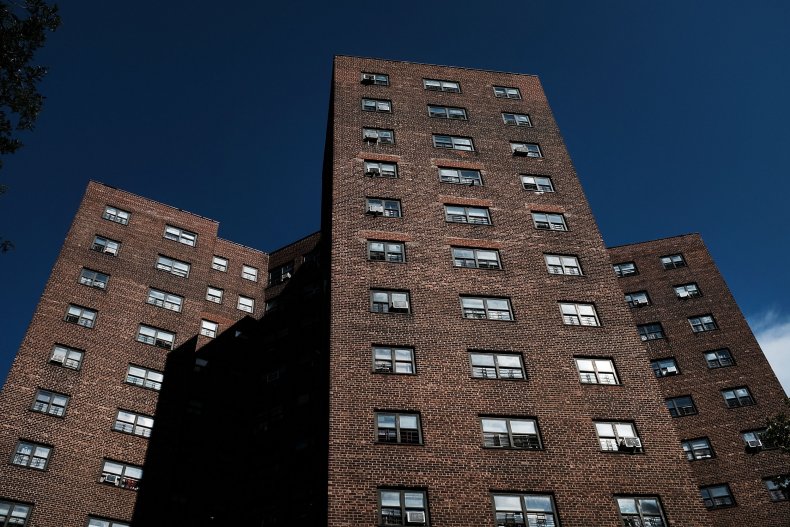 "One of the most painful realities of this crisis...there are so many, but one of the most painful human realities has been grandparents who can't see their grandchildren or their children, seniors who used to get visits of one kind and another that kept their spirits up and got them help they needed. A lot of them feel particularly isolated right now," he said. "We want to make it a little bit easier, and one of the ways, of course, is through technology."
Distributing tablets is one component of New York City's approach to expanding support for public housing residents living in the coronavirus outbreak's national epicenter. Echoing Governor Andrew Cuomo's statement earlier this week announcing plans to distribute face masks to NYCHA residents citywide, De Blasio said Wednesday that gloves and hand sanitizer will also be provided, prioritizing distribution to seniors first and expanding later as supplies increase.