Bronx Fire: What We Know About Deadly Blaze That Killed at Least a Dozen Including Baby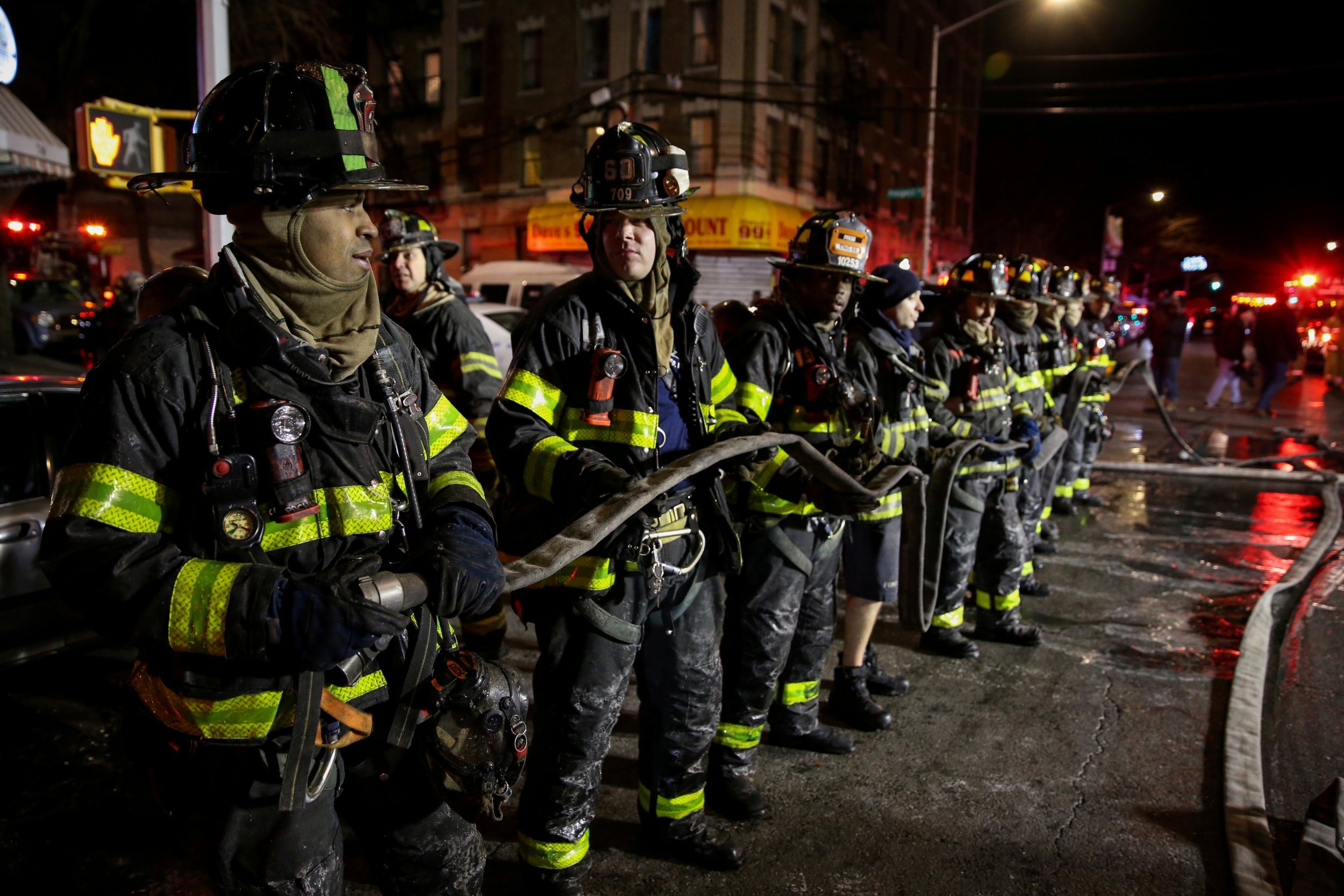 A fire in an apartment building in the Bronx has killed at least 12 people, including a child, in what mayor Bill de Blasio said was city's worst tragedy of its kind "in at least a quarter century."
"This will rank as one of the worst losses of life to a fire in many, many years," de Blasio said,
Related: California fires rage as Ohaj is surrounded by the blaze
The fire broke out on the first floor of a five story building a block away from the Bronx Zoo and spread quickly, according to the city's Fire Commissioner Daniel Nigro, CNN reported. The victims died on a number of different floors and their ages range from one to 50. The youngest victim died in the arms of her mother, who tried to escape the fire by hiding in the bathtub, the New York Post reported, citing law-enforcement and FDNY sources.
Nigro told CNN the firefighters arrived on the scene within three minutes of receiving the call at 6:51pm local time. Besides the 12 dead, others are reported hospitalized, including four in critical condition. The fire chief called the fire "historic in its magnitude" because of the loss of life.
"Our hearts go out to every person who lost a loved one here and everyone who is fighting for their lives," he said.
The fire was put out well before midnight and the building is now being searched. A nearby school has opened its doors to shelter residents who were forced outside in the New York cold, some without coats and shoes.
"I was in my bed sleeping… and somebody knock on the door shouting, 'We have fire in the building. Get out! Get out!'" Thierme Diallo, a resident on the first floor of the building, told the Post. He said he was forced to run out barefoot, wearing only a bathrobe.
"I don't know how I get out, no socks, nothing. I left my cell phone there, I took only my wallet. I had to save myself. Then, by the exit, I saw the glass coming down like flames."