New York City's Future LGBT Monument Literally Makes Rainbows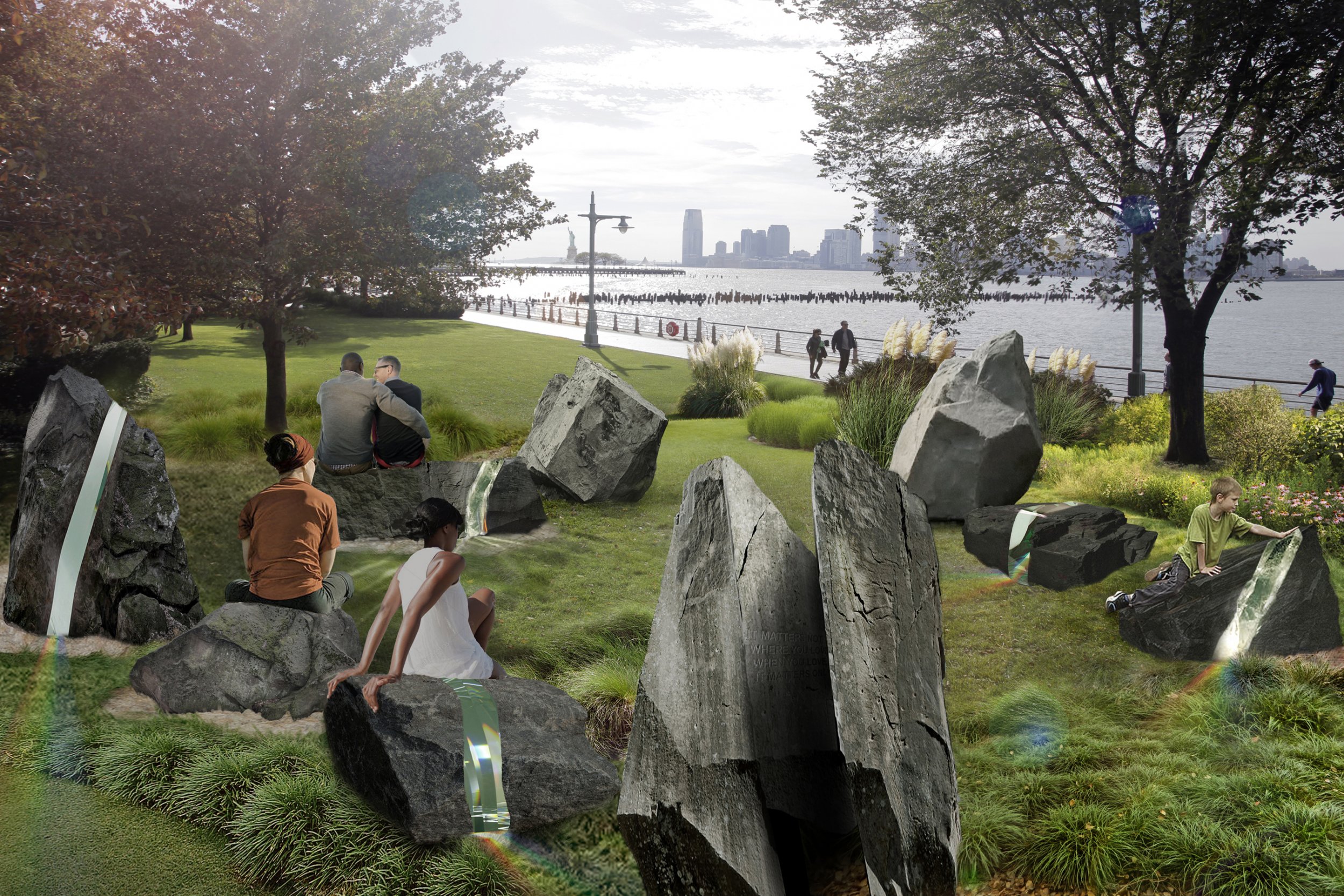 New York City is getting a monument to the LGBT community as well as to the victims of the Pulse nightclub shooting in Orlando and "all victims of hate, intolerance and violence." Governor Andrew Cuomo revealed on Sunday the winning design by Anthony Goicolea, which takes seriously the rainbow as a symbol of the LGBT movement. The future monument will use nature to cast rainbows on its surroundings.
"This stunning design complements the landscape and communicates a timeless message of inclusion, and this monument will serve as an enduring symbol of the role New Yorkers play in building a fairer, more just world," Governor Cuomo said in a statement on Sunday. "From Stonewall to marriage equality, New York has always been a beacon for justice and we will never waiver in our commitment to the LGBT community and to creating a more just and inclusive society. This new monument will stand up for those values for generations to come."
The monument will be placed in Hudson River Park at the edge of Greenwich Village, the neighborhood that is home to the Stonewall Inn, where riots in June 1969 were "a tipping point for the Gay Liberation Movement in the United States," according to the Library of Congress.
Goicolea's design is composed of nine boulders, "some of which are bisected with a clear, laminated, borosilicate-glass with refractory components that act as a prism to create subtle rainbow patterns on the surrounding lawn and nearby objects," the governor's announcement explains. In other words, some of the boulders will have slices of glass placed within the rock. When the sun shines through those pieces, it will literally make rainbows on the grass below and anyone or anything else in its path.
Cuomo created the LGBT Memorial Commission by executive order two weeks after the shooting at the Pulse nightclub, which described itself as "Orlando's hottest gay bar." The attack left 49 dead and at least 68 injured. Cuomo designated the Stonewall Inn a New York State historic site at the same time as he announced the commission.
"It is more important than ever that we stand up for the LGBT community and ensure everyone is treated with dignity, fairness and respect," Cuomo said in a statement at the time. "In the wake of tragedy in Orlando, I am establishing a commission to create a monument honoring the fight for equal rights and all victims of hate, intolerance and violence."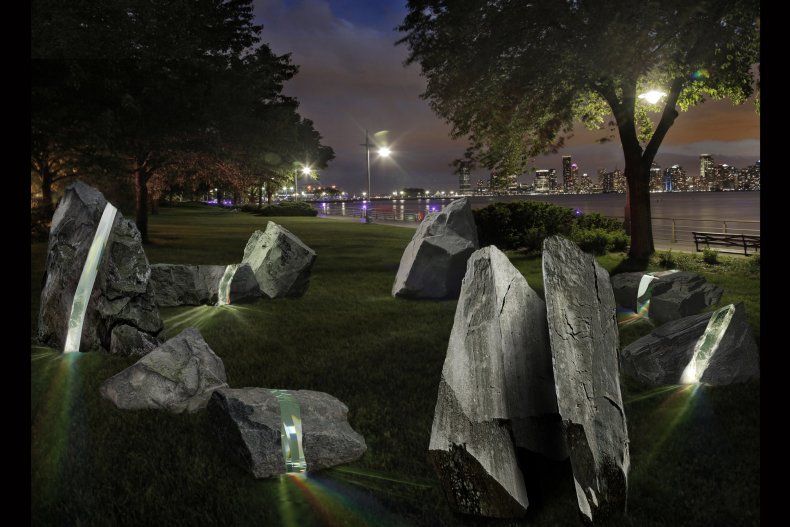 The commission is overseen by Counsel to the Governor Alphonso David and boasts among its 10 members Rose Harvey, commissioner of the NYS Office of Parks, Recreation and Historic Preservation; Kelsey Louie, executive director of the Gay Men's Health Crisis; Scott P. Campbell, executive director of the Elton John AIDS Foundation; and Glennda Testone, executive director of the New York LGBT Community Center.
"This monument will serve as a communal space filled with light, color and hope where the visitors can sit, mourn, love, and remember for years to come," said Goicolea, a Cuban-American artist who grew up in Georgia and now lives in Brooklyn with his husband.
"It feels like there are certain shapes and patterns that are encoded in our DNA as humans that transcend any particular culture and speak to how we are unified in the larger scheme," he told The New York Times, explaining that his design drew inspiration from Stonehenge, Easter Island, burial mounds and African stone circles. "I wanted to create a space that feels familiar, even though it is new."