New York City's Past 'Snowmageddons'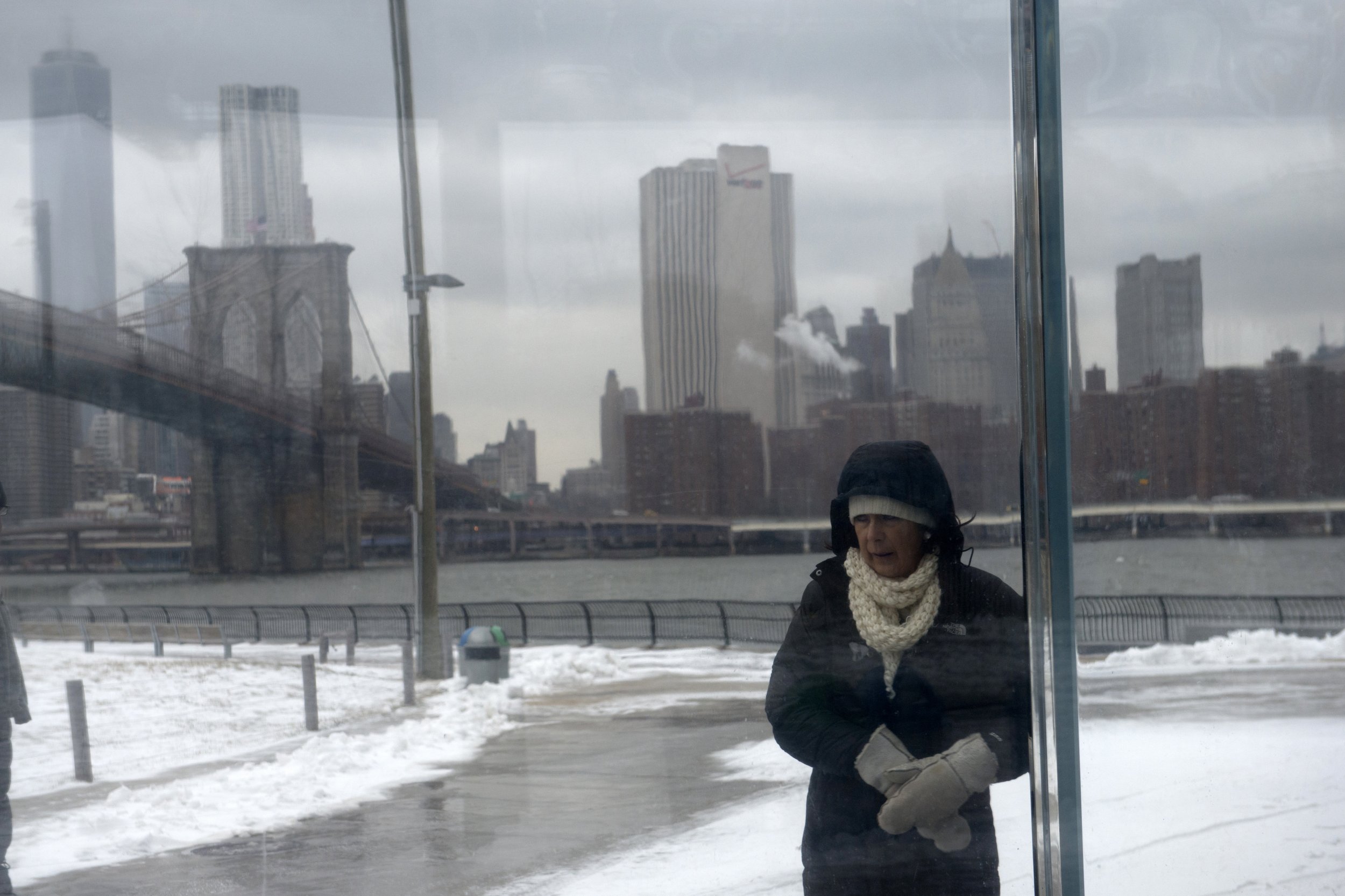 NEW YORK (Reuters) - The city may never sleep but New York officials urged residents to hibernate in coming days as a blizzard was forecast to bring up to 3 feet of snow to the area.
A 36-inch snowfall would set a record in a city that has experienced only two snowfalls greater than 2 feet in recent years. New York Mayor Bill de Blasio urged residents to leave work early on Monday and stay inside through the night.
Below is a rundown of the largest snowfalls in recent New York history, according to city and federal records:
2006: New York City's biggest snowfall on record hit on Feb. 11, 2006, and lasted through the following day. Measurements taken from Central Park showed the two-day Nor'easter dumped 26.9 inches of powder on the city, forcing the cancellation of hundreds of flights at LaGuardia and John F. Kennedy airports, halting Long Island Railroad service and causing heavy subway delays for those who ventured out of their snow-packed homes. No fatalities were reported.
1947: In contrast, 77 people died in the Northeast in the second largest snowstorm seen by New York, on Dec. 26-27, 1947. The blizzard recorded 25.8 inches of snow, paralyzing the city by halting subway service and burying cars and buses on the streets.
1888: The third heaviest snow accumulations in the city hit late in the winter of 1888 and brought 21 inches of snow on March 12-14. Accumulation and winds blowing more than 70 miles per hour stopped taxis and horse-drawn carriage operations and caused to a locomotive to derail, leaving passengers stranded on elevated tracks in freezing cars.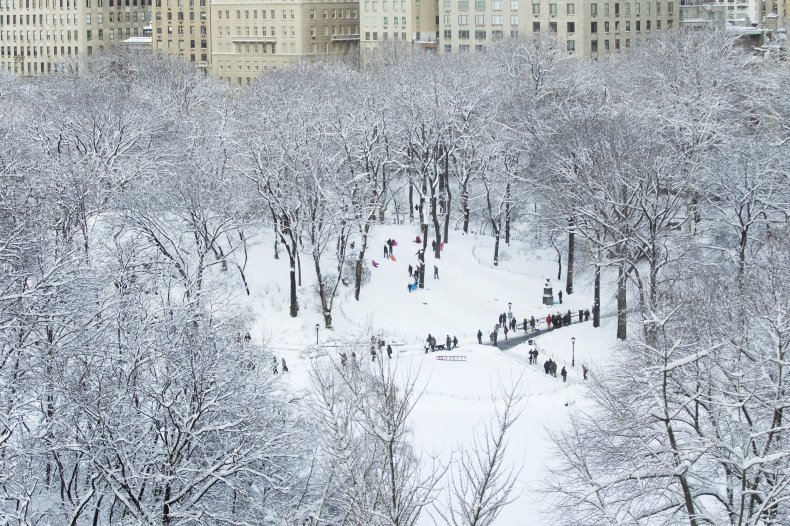 2010: A blizzard brought 20.9 inches of snow from Feb. 25-26, 2010. High levels of slush caused by above-freezing temperatures snarled traffic and strong winds caused falling branches that killed a person in Central Park.
1996: The city's fifth largest snowstorm, recording 20.2 inches of snow on Jan. 7-8, 1996, caused schools to shutter, Broadway performances to cancel and the New York Stock Exchange to close early. The blizzard caused dozens of fatalities and $1 billion in damage from Washington toBoston, stranded thousands of travelers at city airports and other transportation hubs.
2010: Holiday travelers abandoned their cars on roadways on Dec. 26-27, 2010, when a blizzard, placing sixth among the city's most massive snowstorms, carried 20 inches of snow into Manhattan. The winter of 2010-11 was one of the snowiest on record, with nearly five feet of snow falling in the city in January alone.
2003: A President's Day weekend storm in 2003 blanketed the city with almost two feet of snow, and was the seventh biggest snowstorm to hit the city. The weather claimed 42 lives across the United States, including two in the city, one in which a man was killed when a roof collapsed under the weight of the snow. The city spent $20 million dealing with the storm's aftermath.