New York Comic Con 2018: Superheroes and Villains Descend on Manhattan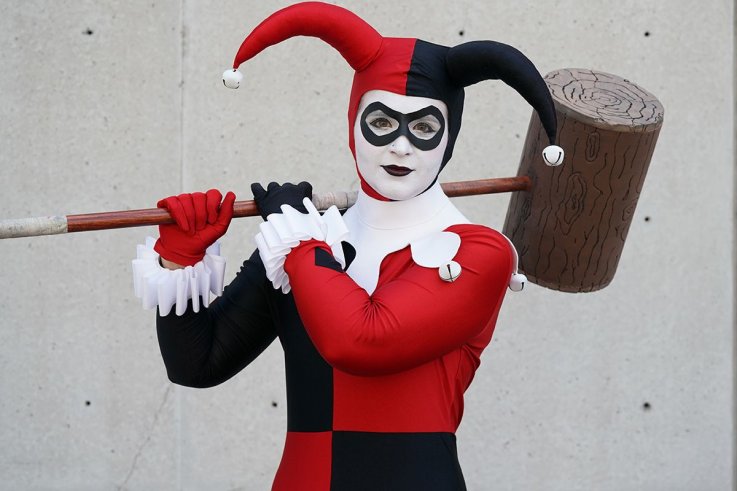 Late last month, midtown Manhattan's Javits Convention Center played host to Rupaul's DragCon NYC, with the usually drab building welcoming spectacular drag queens in a variety of glittery outfits.
On Thursday, the building played host to a different kind of dress-up, although it was equally as colorful. This time, it was comic book heroes, evil villains and movie characters who converged into the giant glass building for New York Comic Con 2018.
The annual four-day convention has been held since 2006 to celebrate all things sci-fi and graphic novel, from Marvel movies to Japanese webcomics. While it's not as big as its West Coast namesake, 2016's event reportedly had over 180,000 attendees.
This year, tickets cost at least $50, and the program includes a talk from former Doctor Who stars Matt Smith and David Tennant, as well as meet-and-greets with a number of different artists and actors keen to promote their upcoming movie and comic releases.
They'll be encouraged by their fans, many of whom have dressed up meticulously as their favorite characters in an act of tribute known as cosplay. This tradition began in Japan in the 1970s, but has gained popularity in the U.S. over the last decade.
The outfits from the convention's first day show a dazzling array of costumes. As is to be expected, Marvel characters seem to be a popular choice, with a pink-headed Thanos mugging for the camera alongside a baseball bat-swinging Harley Quinn.
A number of people have dressed up to honor Venom, Marvel's slithery extra-terrestrial who feeds on its human host. It's a brave look—the new movie version of Venom, which stars Tom Hardy, has been widely panned by critics.
The convention continues for another three days of talks, signings and trailer releases. From Abe Lincoln to Dr. Strange, here are the costume highlights from day one.