NYCC Has No Plans to Cancel and Fans Aren't Happy About It
Update 1:34pm: In an email sent out on August 11, 2020 at 1:08 P.M. EST, ReedPOP announced that they would not be able to run New York Comic Con as planned, and that the physical event will be canceled at Javits Center. However, they have decided to partner with YouTube to create the New York Comic Con's Metaverse, which will be an online portal going live the weekend NYCC would be, October 8-11. Here you will find four days filled with videos, workshops, interviews and more to create fun experiences for fans everywhere.
October 8-11, 2020 should once again be a time where fans pack the Javits Center. However, due to the current COVID-19 pandemic and the recent closings of WonderCon in Anaheim, CA and the gigantic San Diego Comic Con (which prompted the first ever Comic-Con @Home), why hasn't New York officially cancelled NYCC this year yet?
Now is the time to make this decision. Vendors, companies, studios, and fans are currently being held in a state of constant anxiety as they wait to see if they will even be able to make the trip. Have people bought tickets yet? What about their hotels and transportation situations? There's a lot to iron out here so why are they taking so long to let everyone know?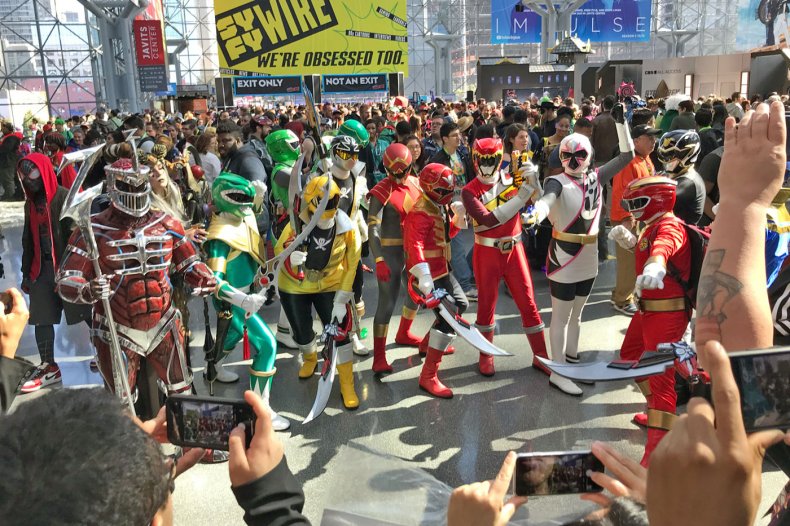 Newsweek spoke with veteran New York City based story-board artist Jon Roscetti (The Venture Brothers, Our Cartoon President, Blaze & the Monster Machines), who has attended NYCC for many years and repeatedly taken part in their Artists Alley. Due to the pandemic, Jon thought the decision was made for him. He never even submitted for registration in the first place because he naturally assumed the con would be canceled. "My personal concern, just with regard to the show and ReedPOP specifically, is that I missed the deadlines of professional registration and artist alley submissions, which they kept up with," says Roscetti. "The way they tend to operate makes me worried about losing 'seniority' or 'my place in line' and losing out on future approvals."
It's too late now for Jon to register at this point, but if he did secure a pass previously, would he even attend? "No," says Roscetti. "I think it's best to stand by my decision that it's irresponsible with regards to the pandemic."
According to the official New York Comic Con website, the show is still on. The site's response to the much-asked question is as follows, "Yes! There are currently no plans to postpone or cancel NYCC 2020. We are closely monitoring the COVID-19 situation and collaborating with the Javits Center and NYCC will follow all guidelines and precautions put in place by the US Centers for Disease Control (CDC), and other federal, state and local government agencies, including the New York City Department of Health. We will continue to monitor the status and guidelines closely. Should anything change we will, of course, alert our fans as soon as we're able."
If you've already purchased a pass and the event does get postponed, badges will transfer to the new dates. If there is a full cancellation of the event, then badge holders will get an automatic refund. If the event does continue as planned, and passes are already purchased, no refunds will be offered. But, they have offered a way for you to resell them, with their Lyte Badge Exchange.
When San Diego had to cancel (the first time in 50 years) they announced on Comic-Con.org on April 17, a full 94 days prior to the first day their con should have opened Wednesday, July 22, 2020. As of right now, that means New York is only 63 days away from their October 8 opening. That's just about a full month less of a notice than San Diego gave attendees. Is 60 days enough to prepare if you're a vendor? WonderCon, which was scheduled closer to the beginning of the pandemic, was only able to give a notice of 28 days.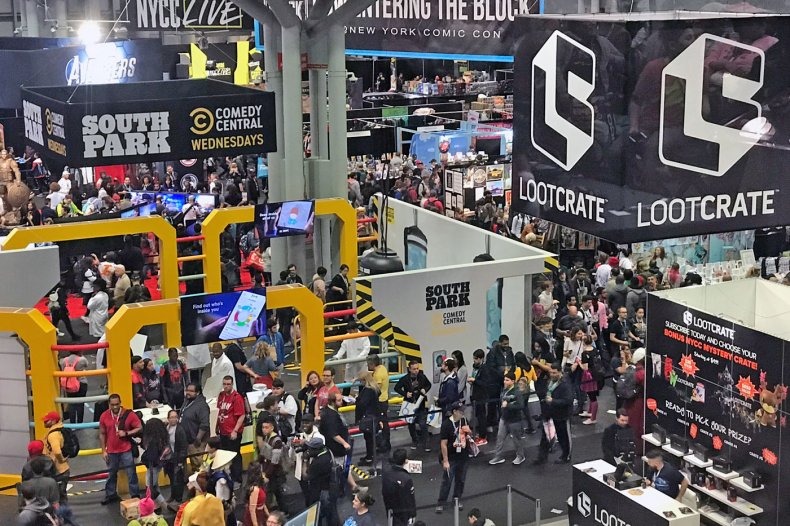 Last year, NYCC saw over 250,000 passionate fans fill Javits Center. Would this number even be closely manageable with coronavirus guidelines in play? As of now on Javits' calendar, their first dates with an event are not until Sunday, September 27, 2020. Followed by one more full weekend event until the start of Comic Con. Javits was most recently turned into a temporary hospital, so these will be the first 3 events since this transformation. We can only assume required temperature checks will be mandatory prior to entering facilities, but what other sanitization efforts will be put in place to deal with an event of such magnitude?
Have you purchased a badge for this year's NYCC and are still ready to go? Do you think NYCC should be canceled by now? Let us know in the comments below.