New York Con Man Scams $5.5 Million From South Korea School, Buys Las Vegas Gambling Trips and Ferrari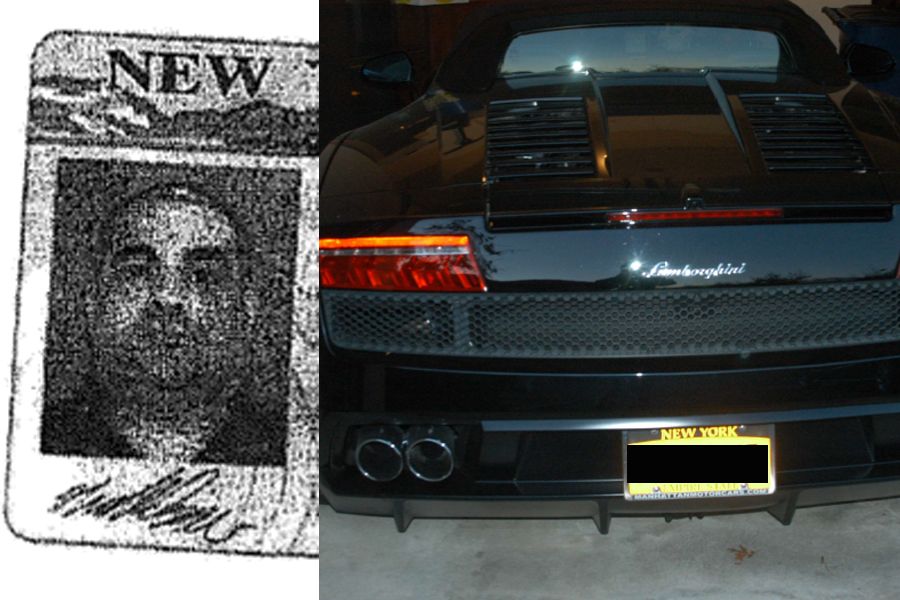 Kirk Hawkins took the red-eye from Shanghai to New York City last week, landing on Monday at 6 a.m. and then rushing to drop his bags at his hotel so he could make it to Manhattan federal court in time for the opening arguments in USA vs. Cosme.
Hawkins was a teacher at a small missionary school in South Korea in 2011 when administrators there wired $5.5 million to William Cosme, a Long Island man who claimed he would invest those millions and then loan the school $55 million so they could pay for a new location.
Cosme, who claimed to manage over $11 billion, emailed the head of Taejon Christian International School, a two-hour train ride south of Seoul, to say that once he had their $5.5 million deposit he would put them in touch with his royal clients, who would vouch for his investing prowess. But he didn't put the head of school in touch with any princes or kings. Instead, Cosme started living like royalty with the school's millions, treating himself to Las Vegas gambling sprees, paying his girlfriend's rent and even blowing $314,000 on a Lamborghini.
"It was a life-changing thing for our school to get taken like that," says Hawkins, standing on the steps of Manhattan federal court Tuesday afternoon. Just minutes earlier, a jury had found Cosme guilty of wire fraud charges that could put him behind bars for 20 years. "That was our school's money. That was our kid's money. That's what kept our little school in Korea going."
Once the $5.5 million dropped into his JPMorgan Chase Bank account in 2011, Cosme, began a spending spree that stretches out over six pages of the complaint. He spent $50,200 in three days at Manhattan gas stations, restaurants and parking garages, and $12,000 at the Mandarin Oriental Hotel.
He went on a 110-day gambling vacation in Las Vegas, spending over $70,000 at hotels and casinos and transferring another $50,000 into his house account at The Venetian.
Then he started buying cars. He paid a Long Island dealership $47,299.38 for a Cadillac Escalade in early September. Later that month, he paid Manhattan Motorcars $314.915.57 for the purchase, in the name of Cosmo Dabi, of a new black Lamborghini Gallardo (top speed: 202 miles per hour).
The next month, Cosme went down-market and bought a $27,000 Nissan, which seemed to slack his interest in automobiles for about six months. In April 2012, he visited a luxury car dealership in Long Island and bought a Ferrari for $286,500. All told, he spent at least $2 million of the money the school had entrusted to him, according to his criminal complaint. And when Cosme was arrested at his home in Jericho, Long Island in 2012, federal agents found and seized a bag containing $634,894 in one of his cars.
Cosme lied in order to get the $5.5 million deposit and kept lying once he got it, prosecutors said. Using methods reminiscent of Ponzi mastermind Bernie Madoff, Cosme promised huge returns, boasted of high-profile clients and produced bogus records when the school asked for results.
"He said he generated 25 percent annual returns for 10 years. That's not true. He has no investing track record. So he committed fraud in order to get the school to give him this money," assistant U.S. attorney Daniel W. Levy said in court at a pretrial conference. "When the school asked for the money back, or, excuse me, along the way, when the school wanted a progress report on how he was investing the money, he sent them a snippet of a bank statement showing he had $12.5 million at that point. Fake, completely fake, completely untrue."
As the jury deliberated, Hawkins sat in the back row of the quiet wood-paneled courtroom, about 25 feet behind Cosme. His wife was back in Shanghai, where they'd moved after Cosme emptied their school's savings account. Hawkins watched all six days of the trial, didn't introduce himself to any of the lawyers and at the end of each day walked back alone to his nearby hotel room. The jury started deliberating Tuesday morning morning and reached a guilty verdict before lunch.
"He's claimed to have access to all sorts of Wall Street money," assistant U.S. attorney Martin Bell told federal court judge Loretta Preska, arguing that Cosme was a flight risk and should be kept behind bars until his sentencing. "He should be remanded." Preska agreed and ordered Cosme taken into custody. Cosme, who once drove the world's finest cars, stood and removed his tie and jacket before politely holding out his hands to be cuffed.
"My heart was beating," Hawkins, a North Carolina native who still speaks with a trace of a Tarheel accent, said outside the courthouse, pounding his fist to his chest as he described the moment before the verdict was read. He had waited over five years for that moment and had prayed that justice would finally come. "God's going to figure out a way to right wrongs—in his time, not our time."