How New York Music Venues Are Upping Security After Paris Attacks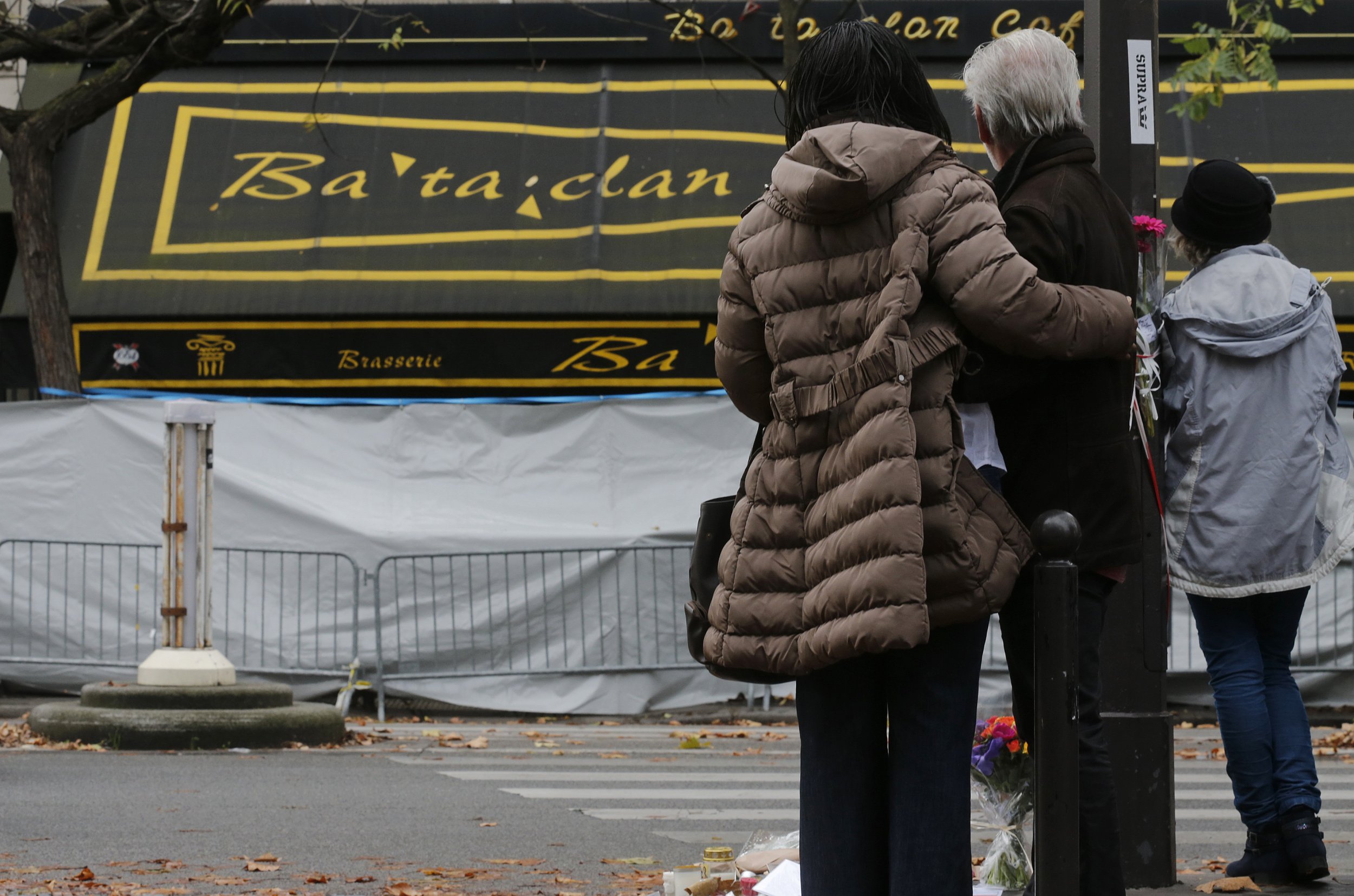 Less than a week after terror struck a Paris theater in the middle of an Eagles of Death Metal performance, concert promoters across the ocean are adjusting to a frightening new reality.
In New York—where the events in Paris have reopened familiar wounds—venues are rushing to put new security measures in place and to reassure attendees.
"Everybody seems to be a little more guarded," says Ric Leichtung, a promoter for small Brooklyn venues like Baby's All Right and Palisades, of the atmosphere. "It does open up the possibility of something terrible happening anywhere."
That thought, however unlikely, has sent ripples of dread throughout the live music world. It's been five days since gunmen armed with rifles and grenades killed 89 people at Le Bataclan, with 40 others killed in coordinated attacks throughout Paris. ISIS has claimed responsibility for the assault. Eagles of Death Metal members escaped the scene and said on Wednesday that they are "horrified and still trying to come to terms with what happened."
Bono described the attack as terrorism's "first direct hit on music." His band, U2, canceled a planned concert in Paris, while Coldplay, Foo Fighters and Prince all canceled or postponed shows of their own.
Half a dozen New York City venues and promoters surveyed by Newsweek acknowledged increases in their security protocols in the immediate wake of last week's attack, though few would divulge specifics.
A spokesman for Brooklyn's massive, 18,000-plus-capacity Barclays Center, which serves as a home arena for the Brooklyn Nets, said in a statement that some measures would be visible and others unnoticeable. "Due to the heightened measures, we encourage fans coming to Barclays Center events to arrive early," he added.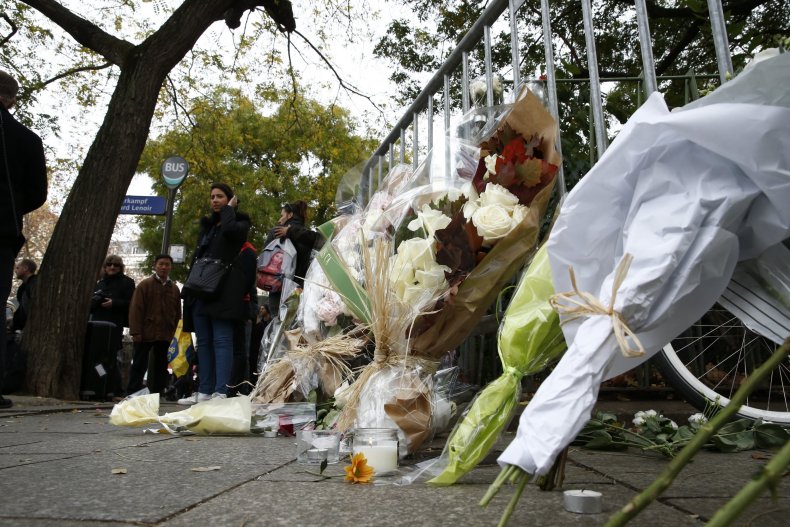 The Madison Square Garden Company, which owns venues like Radio City Music Hall in addition to its flagship arena, said in an email that it has "increased security measures, including a greater police presence, and [is] continuing to work closely with local law enforcement to ensure we remain informed of any potential concerns."
"Everybody's on heightened alert," says Ray Waddell, a senior editor at Billboard who has covered the live music industry for 30 years. "Everybody's paying more attention." Waddell spoke to Newsweek while traveling to New York for the annual Billboard Touring Conference. Conference organizers added a security roundtable at the last minute.
"I think we'll see more metal detectors, we'll see more bag checks, we'll see more police presence," Waddell adds. "That all costs money. So ultimately, we'll see higher concert ticket prices because that is what will pay for it."
On the indie side, Danny Laguer, a box office manager at Irving Plaza, said the ballroom-style venue would be "enhancing" its security. "We're also going to have more police in the area for our shows," Laguer says.
Billy Jones, co-owner of the Williamsburg bar and venue Baby's All Right, happened to be in Paris the night of the attack. The next day, he saw his own establishment mentioned by name in a New York Times story discussing fears of a similar attack happening in New York.
"I haven't really processed everything yet, but after reading [the Times story], things have snapped into focus and it's something we'll need to discuss with our security team moving forward," Jones said in an email.
The concerns aren't limited to rock- and pop-oriented performance spaces. Alexandra Svokos, a reporter and opera enthusiast, was surprised to find new security measures when she went to the Metropolitan Opera Monday night.
"Everyone was swiped with a metal detector at the ticket check to get in," Svokos says in an email. "If you had a bigger bag, they had a table where they went through it with a metal detector as well. I can't remember being metal detected to get in before."
She was there Saturday night, too, and described the theater as "eerily quiet." More ominous was the scene outside by Lincoln Center.
"Where there's normally a line of taxis outside, there's now NYPD cars," Svokos writes. "There are security men wandering the plaza with big guns. It's really creepy—everyone I talked to...got totally freaked out and scared by the amount of security outside."
The opera house didn't respond to an email asking about these changes.
On the athletics side, the NFL released a statement over the weekend promising to tighten security and recommending that fans not bring bags with them into stadiums this week.
New York's music scene hasn't exactly paused. Adele took to Radio City Music Hall Tuesday night with a tribute to Paris. Performances by the Weeknd and indie duo El Vy carried on as planned at Madison Square Garden and Music Hall of Williamsburg, respectively.
But in private conversations and during onstage banter, nightmarish visions of Paris remain fresh in mind.
"It hits home when it's a music venue," Waddell says. "It really hits home."