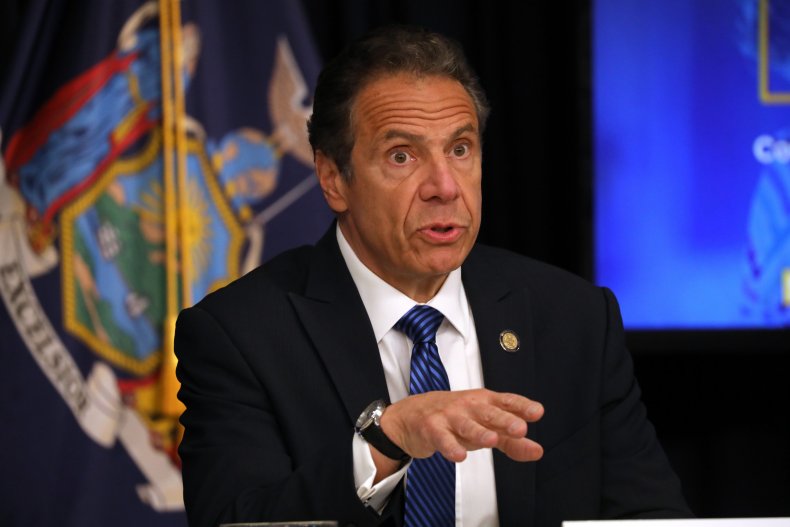 New York City Council Member Mark Levine, chair of the body's health committee, called a decision to reverse the state's in-person gathering restrictions late Friday "shocking" after a federal lawsuit appears to have prompted the move.
In late March, Governor Andrew Cuomo issued an executive order prohibiting all non-essential gatherings of any size in the state. However, on Thursday, Cuomo announced new rules allowing gatherings of 10 people or fewer for religious services or Memorial Day commemorations, provided that social distancing guidelines were followed.
The New York Civil Liberties Union (NYCLU) sued the governor Friday for penalizing "New Yorkers who wish to engage in protest activity but are barred from doing so."
The non-profit alleged that Cuomo was engaging in prohibited discrimination with respect to different activities under the First Amendment, which protects both religious practices and the exercise of free speech.
"The pandemic does not provide license to government officials to resort to content discrimination in determining who can exercise First Amendment rights and who cannot," the lawsuit said.
Later on Friday, Cuomo abandoned course, reversing the previous executive order and expanding permissions to gather up to 10 people to all non-essential activities, for any reason. His office declined to comment to Newsweek ahead of a scheduled press conference Saturday morning.
"The right to protest and exercise free speech is the foundation of all our other liberties, and during a crisis is exactly when we need to be most vigilant about protecting it," the NYCLU said in a statement. "Health experts, elected officials, and police officers all agree that people can be outside safely while practicing social distancing, and it's critical that lawmakers create guidelines and direct law enforcement uniformly."
Friday's reversal, though largely a forgone conclusion because of the federal lawsuit, earned push-back from some lawmakers. Levine said in a tweet Friday the move "changes nothing about the risks associated with group gatherings."
Brad Lander, another member of the New York City Council, said on Twitter that while he supports "separation of church-and-state" and agrees "it has to be all or none," jumping abruptly to 10-person gatherings was a "bad" move.
As of Thursday, New York has had 358,154 residents test positive for COVID-19 during the course of the pandemic, more than any other state in the country, according to the New York State Department of Health. It has also endured 23,195 deaths from the disease.
But the state has for several weeks experienced an overall decline in deaths, and many regions are beginning to reopen under the governor's four-phase plan for easing restrictions.
New York City, long the epicenter of the U.S. outbreak, is itself on the precipice of reopening under the plan. It has yet to satisfy three key metrics needed to trigger phase one, but it is "expected" to meet the requirement for contact tracing and is nearly at the two thresholds for hospital capacity.
Seven out of the state's 10 regions have satisfied all seven metrics and are embarking on the first phase of reopening, which involves the construction, agriculture and manufacturing industries, as well as retail operations limited to curbside or in-store pick-up.