New York Councilman Apologizes for Foul-Mouthed Video, Claims Officers Were Being Disrespectful About His Son Killed by Police
A New York councilman is under fire for an expletive-ridden video in which he hurls a string of insults towards police officers questioning him in his vehicle, which was parked in the middle of the road.
Newburgh City Councilman Omari Shakur was recorded hurling abuse at police officers while refusing to hand over his license and registration in the 25-minute clip, which was obtained by Mid Hudson News.
During the footage, Shakur can be seen on his cellphone, sitting in his SUV in the middle of Carpenter Avenue, while Newburgh police officers speak to him.
Shakur repeatedly refuses to hand over his license and registration because he "sitting here talking bout some official business" before turning to one officer and yelling "I'm your f*****g boss."
Shakur threatens to drive away from the scene, with both officers warning he will be arrested if he does. Shakur then repeatedly tells the police to "arrest me or get the f*** out my face" while still refusing to hand over his papers.
Later on in the clip, another law enforcement officer then comes to speak with Shakur. While the officer asks police at the scene asks what the situation is, Shakur closes his car door and starts playing music loudly.
Nearly 15 minutes later, all the time with the vehicle being parked in the middle of the road, Shakur then starts hurling insults at the officers again while police write up a ticket for him.
"Did you see how long it takes him to write up a ticket, dumb motherf*****," Shakur yells from his driver's seat.
"If he didn't have a job here, he'd be milking cows, the dumb, stupid motherf*****."
The councilman eventually gets written a ticket for a traffic violation and drives away in his car.
Shakur has since apologized or the "offensive language" seen in the clip.
"The reaction displayed is not who I am and fell short of the love that I fell amongst my constituents in Newburgh and of the leadership I want to represent," he added in a statement.
Shakur claimed that there was more to the incident than what was seen in the leaked footage.
"Before the video footage there was approximately 15 minutes of an unrecorded interaction with an undercover officer during which I was subjected to direct and personal harassment that were deeply disrespectful to me, my deceased son and my family."
Shakur alleges one of the officers told him to be careful or he would "end up like [his] son." Shakur's 23-year-old son, Antonio Bryant, was shot and killed by a Newburgh police officer in 2006, reports the Times Herald-Record.
Dereck Campbell, president of the police union Town of Newburgh PBA, condemned Shakur's behavior.
"No police officer deserves to be belittled and disrespected while performing his or her duties," Campbell said in a statement.
"Sadly, we who are sworn to protect and serve deal with such abuse on a daily basis and are expected to believe it is just 'part of the job'. However, to watch fellow officers be verbally abused by a politician, especially one from the very city they serve, is heartbreaking to say the least.
Orange County Executive Steven Neuhaus also described the footage as "very disturbing."
He added: "Elected officials are held to a higher standard and are supposed to conduct themselves as such. Police officers don't work for one man or one woman, they work for the people.
"Law enforcement is a dangerous profession as it is and officials need to set the example by showing them respect."
Newburgh City Mayor Torrance Harvey said an outside organization will investigate the incident.
"After speaking with our District Attorney for Orange County David Hoovler, our City Police Department did nothing wrong, according to his investigation, and I stand in agreement with him," Harvey added.
It is unclear if Shakur will face any disciplinary action.
The Newburgh Police department has been contacted for comment.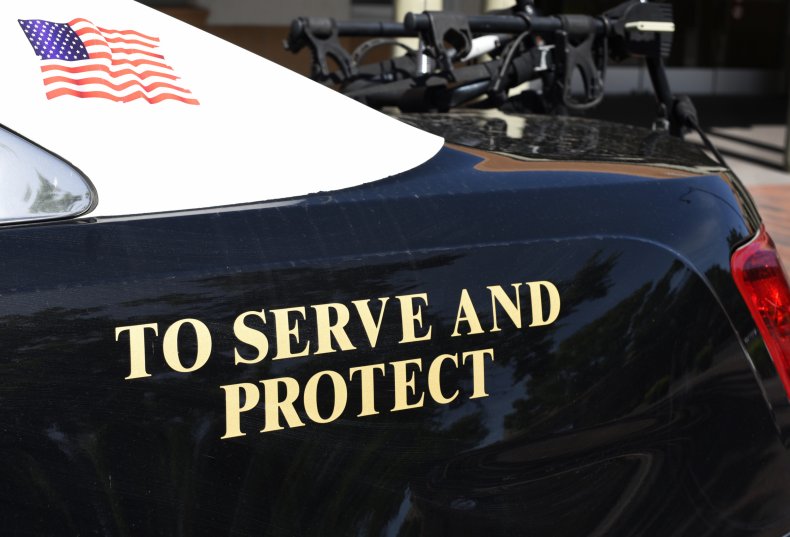 New York Councilman Apologizes for Foul-Mouthed Video, Claims Officers Were Being Disrespectful About His Son Killed by Police | U.S.