Psychiatric Center With 10,000 Beds Proposed As Additional Health Care Facility As New York Preps For COVID-19 Patient Surge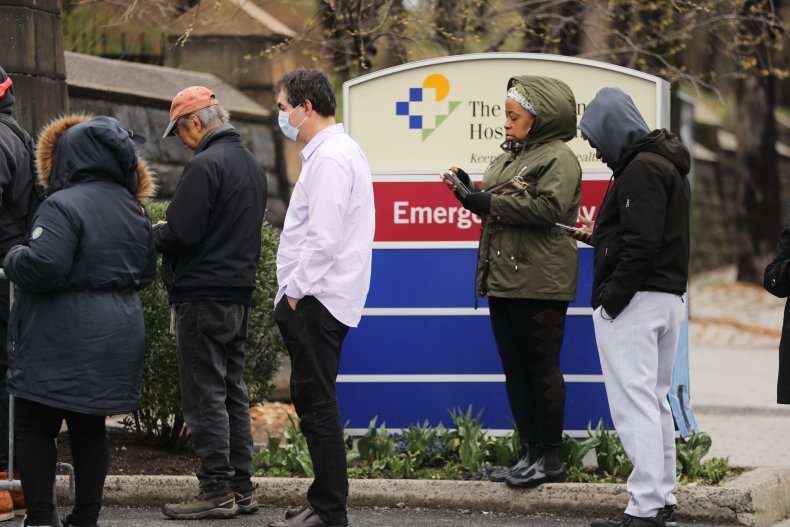 As the number of novel coronavirus cases in New York City doubled in a single day, New York Governor Andrew M. Cuomo may be considering the 10,000-bed Creedmoor Psychiatric Center grounds, a sprawling complex in Queens, to help New York cope with the outbreak.
New York City Councilmember Robert Holden's office told Newsweek that the governor's office was "seriously interested in the idea." Holden initially sent Cuomo a letter on Monday calling on the governor to make use of vacant facilities at the state-run site.
"His team has since told us that they are actively looking into the feasibility of using that site for triage if the need arises," Holden's office said, adding that the governor's office responded "almost immediately."
A spokesperson for Cuomo did not return a request for comment.
As of Thursday, New York has reported 2,469 positive COVID-19 cases, up over 1,700 cases from Wednesday. New York City reported 2,009 positive cases on Wednesday, which was more than double the number from the day before.
"There are many empty buildings not in use, which could serve as temporary hospital facilities," Holden wrote about Creedmoor in Monday's letter. "On the same complex are homes, some of which are fairly new construction that are totally empty and could be used as living space for those affected by COVID-19."
However, marshaling Creedmoor's extensive resources may not be feasible on a rapid time-scale, even with significant preparations.
New York State Senator Leroy Comrie, whose district encompasses the complex, said he "would not want to use any of the existing buildings" at Creedmoor due to an ongoing asbestos infestation.
Comrie suggested that sites such as Citi Field, in Queens, or Belmont Park, on Long Island, could serve as alternatives. Creedmoor might be viable, he suggested, if its 315-acre campus were used to house new, temporary structures.
The Creed family provided the grounds on which Creedmoor currently sits to New York State in 1870 for use as a rifle range by state's National Guard, according to the Office of Mental Health. In 1908, the state legislature enabled the construction of a psychiatric hospital on the site, which would eventually become the Creedmoor Psychiatric Center.
New York leads the nation in the number of COVID-19 cases, and Cuomo has warned that, at its current capacity, the state's health care system will soon be unable to manage the influx of new patients.
The governor said that in about 45 days' time, when the disease is projected to reach its peak in the state, New York will have to double its hospital bed capacity to 110,000.
"The state cannot do this on its own," Cuomo said at a press conference Wednesday. "The most important thing in life to know is to know what you cannot do. Know your limitations. We can't build new hospitals in 45 days. The federal government can be extremely helpful here, and we need the federal government's help."