Will Crime Cost Democrats New York?
New York Republican gubernatorial candidate Lee Zeldin has appeared to narrow the gap with Democratic incumbent Kathy Hochul in some recent polls, as crime remains a top issue for voters in the state.
In a recent poll conducted by Quinnipiac University, 28 percent of voters in New York ranked crime as their highest concern. Inflation (20 percent) and "protecting democracy" (14 percent) followed behind crime, according to the poll.
Additionally, this poll found Hochul leading Zeldin by just 4 percentage points (50 to 46 percent), but Zeldin had a slight advantage over Hochul among voters in the suburbs (50 to 49 percent) and upstate voters (52 to 44 percent). Another separate poll conducted by Sienna College Research Institute found Hochul's lead over Zeldin decreasing over the past month. The most recent poll found Hochul leading by 11 points, which is down from the 17-point lead the poll recorded last month.
These polls' findings come as Zeldin has continued to campaign as a tough-on-crime candidate. Earlier this month, a shooting occurred outside of Zeldin's home while his two daughters were inside. "After my daughters heard the gunshots and the screaming, they ran upstairs, locked themselves in the bathroom and immediately called 911. They acted very swiftly and smartly every step of the way, and Diana and I are extremely proud of them," he said in a statement.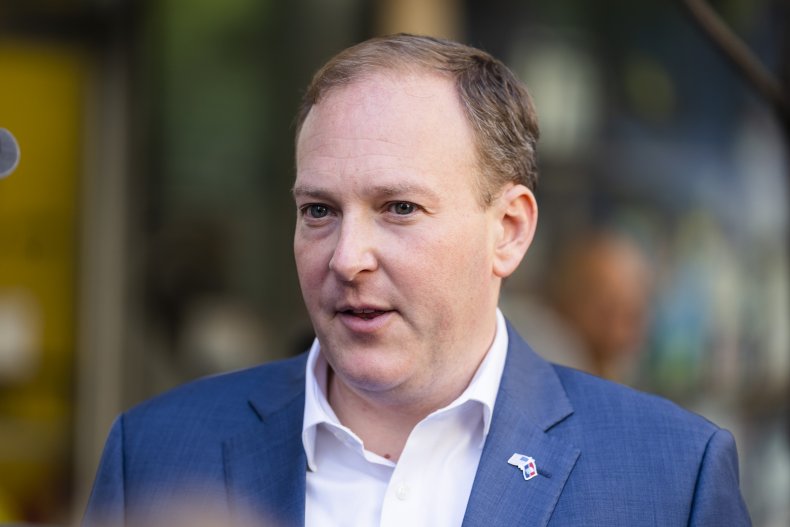 During a recent interview with Politico, Zeldin said, "Whether I'm in a blue county or a red county or talking to Republicans, Democrats or independents, I hear about people who care about crime and public safety....They want to take back our streets."
The New York Police Department (NYPD) recently released crime stats for the city in September. The crime report found that overall indexed crime in the city increased by 15.2 percent in September compared to the same month in 2021.
"Five of the seven major index-crime categories saw increases, driven by a 22.7% increase in burglary (1,409 v. 1,148), a 21.5% increase in grand larceny auto (1,215 v. 1,000), and a 21.3% increase in grand larceny (4,552 v. 3,753)," the crime report said.
Lindsey Cormack, an associate professor of political sciences at Stevens Institute of Technology, told Newsweek that Zeldin's narrowing in the polls "is like what we are seeing in the narrowing throughout national generic partisan polling with Republicans moving up as the midterms get near."
"The issue of targeted crime near the Zeldin residence may have given him a bump, and the narrative around crime rates and a set of higher profile, horrifying indications of crime probably give the challenger, Zeldin, a way to argue that the current approaches are inadequate and gives him a way to champion his approach as a necessary change," Cormack told Newsweek.
Newsweek reached out to the Zeldin and Hochul campaigns for comment.