New York DA Says 'You Cannot Prosecute Someone On Hearsay' After Whistleblower Police Tapes Allege Corruption, Brutality
A New York district attorney responded to a report that his office did not investigate alleged corruption in a local police department after a veteran officer secretly recorded phone calls with his co-workers.
In a statement to Newsweek, Westchester County District Attorney Anthony A. Scarpino, Jr. said, "Just because someone comes forward with recordings, does not make it a criminal case. You cannot prosecute someone on hearsay."
Scarpino's comments follow a report from the Gothamist that alleges widespread corruption and misconduct among the police in Mount Vernon, New York. According to the news outlet, as well as public radio station WNYC, veteran Mount Vernon police officer Murashea Bovell spent three years secretly recording conversations with fellow officers after his complaints regarding corruption fell on deaf ears.
"We have taken [this information] very seriously. We have reviewed the audio tapes and followed through with an investigation. At this time, there is nothing but hearsay and uncorroborated information. No witnesses have come forward. We do not consider the investigation closed because we would certainly speak with a witness who might come forward. But as of now, there is no case against individual officers based on Bovell's recordings," the statement read.
Bovell told Gothamist he began recording calls with colleagues in order to substantiate his claims. In February 2019, he gave the recordings to the Westchester County District Attorney's Office, but nine months later he was told the investigation had not moved forward.
"I've taken the proper steps, protocols to let city leaders, police department leaders know what was happening. Nothing happened. Even brought it to the district attorney," Bovell told Gothamist. "So now [the] only option left is to let the public know."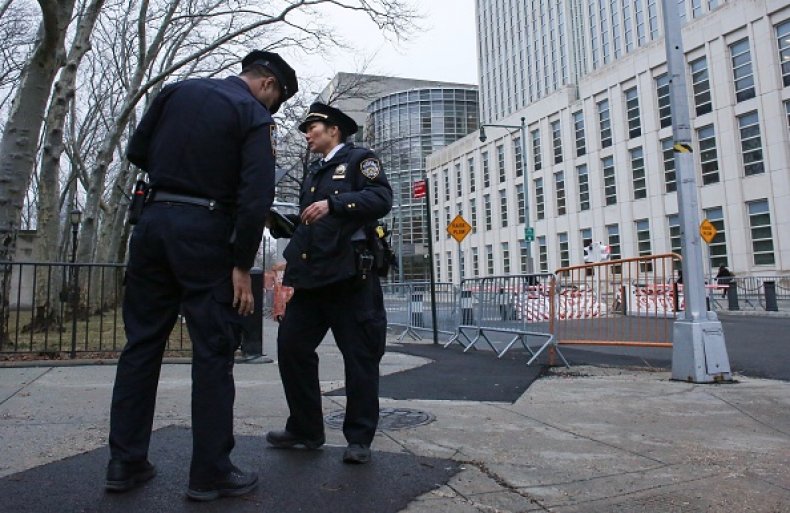 The audio tapes reportedly center on the department's narcotics unit and its push for officers to frame civilians on ghost charges.
One of Bovell's colleagues expressed his distress with a detective named Camilo Antonini, who would pressure undercover officers to identify "the wrong suspects." Officers who would buy drugs from a dealer and then identify the person from a photo lineup often gave preferential treatment to the city's favored drug dealers, Gothamist reported.
Numerous complaints of brutality and corruption have been filed against Antonini in the past, the news outlet said. Confidential police documents viewed by Gothamist show that the department's internal affairs unit investigated the detective at least eight times between 2014 and 2015. He remains on the police force.
In another recorded call reviewed by Gothamist, an unidentified police officer claimed her supervisor had instructed her and other officers to make up drug allegations to justify an incidence of police brutality.
She detailed a situation where she and other officers were chasing a young man. When she caught up to her fellow officers, she said, the suspect had been beaten so badly she thought his jaw had been broken. After the man was taken to jail, her sergeant told the officers to say they had seen a drug transaction, even though no drugs were found in the area following the arrest.
Newsweek reached out to the Mount Vernon Police Department for comment but did not hear back before publication.
Bovell said he initially mailed a USB stick with the secret recordings to the Westchester DA's office on February 14, 2019. Thomas Drake, an investigator in the DA's office, texted Bovell five days later to say he had received them and later said he had listened to some of them.
However, nine months later Bovell said Drake told him that the investigation had not moved forward because the DA's office expected Bovell to send more tapes. Bovell proceeded to provide more recordings but said he has not heard back.
In his statement, Scarpino said that tapes are not admissable evidence to a grand jury or in court, and that the DA's office also sent the recordings to the FBI who "did not find anything to prosecute."
Court records show that in the months after the DA's office received Bovell's recordings, it continued to move forward with dozens of cases involving officers recorded by Bovell, several of which resulted in suspects going to jail.
"We are here to protect our communities – to do what is fair and just. I have spent my career upholding the law and protecting the people of Westchester. I abhor police brutality and corruption and because of that my office aggressively prosecutes police misconduct and goes after dishonest cops," Scarpino said.