New York Daily Coronavirus Death Toll Drops Below 100 For First Time in Months
New York state saw its coronavirus death toll drop below 100 on Saturday for the first time in months.
Governor Andrew Cuomo and health officials announced Saturday that the hardest hit state in the country recorded 84 daily deaths tied to the coronavirus as of May 22, marking the first fall below 100 daily deaths since the pandemic began in March. The governor noted this number is "still a tragedy, no doubt," but said it showed massive improvement from the tens of thousands of total deaths recorded over the last two months. Cuomo also said hospitalizations and new cases are down as of Saturday.
Sixty two of the deaths occurred in hospitals and 22 were in nursing homes across the state. The previous day, May 21, New York recorded 109 deaths, which reflects similar statistics from the previous week in which fatalities remained just above 100 each day. Cuomo called it "overall good news" and said a top doctor recently told him that getting under 100 deaths each day would mean "you can breathe a sigh of relief."
As of Friday, New York state had recorded 368,090 cases since the start of the coronavirus pandemic, with those cases resulting in 29,858 total deaths.
In New York City alone, the health department has recorded 193,951 cases across March, April and early May, including 50,863 hospitalizations. NYC had 16,333 confirmed deaths tied to COVID-19 and 4,753 "probable deaths" linked to the virus.
"When the coronavirus takes a day off, we'll take a day off," New York Governor Andrew Cuomo said during his daily press briefing Saturday morning, noting it is day 84 of the pandemic.
Cuomo addressed reopening plans for the state, advising residents of all regions to see the state's website for such updates. Several counties in the Mid-Hudson region including Westchester, Rockland, Dutchess, Orange, Putnam, Sullivan and Ulster have met the criteria for decline in number of deaths. The number of deaths are also dropping in Long Island and businesses there could begin reopening by Wednesday.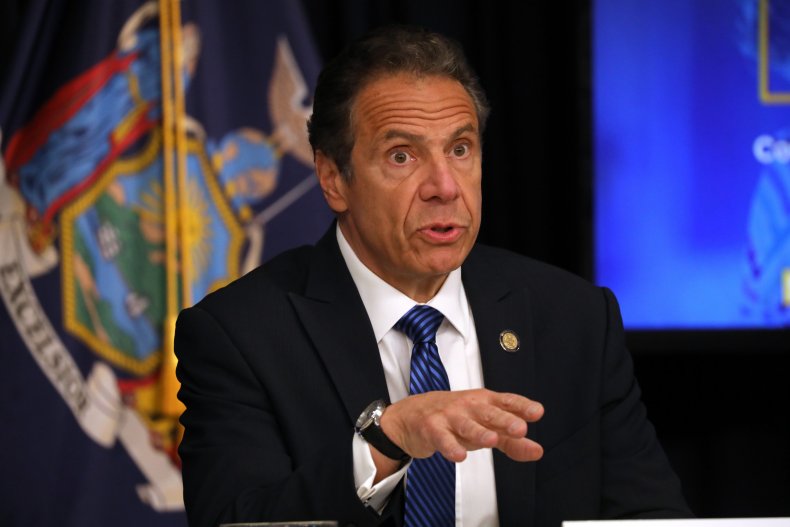 Cuomo reiterated that one of the "insidious elements" of coronavirus is that asymptomatic people don't realize they even have the virus and can continue to spread it to people at risk. He advised any and all New Yorkers to get a coronavirus test, which he again referred state residents over to the governor's website.
The governor also noted that people who received a test one month ago can't simply say "welp, I'm done," and he advised all residents to continue wearing masks and being diligent. The reduction of cases in New York is far outpacing the average seen throughout the rest of the United States.
This is a developing story and will be updated as more information becomes available.