New York Elections: What Is a Constitutional Convention and Why Should Voters Care About It?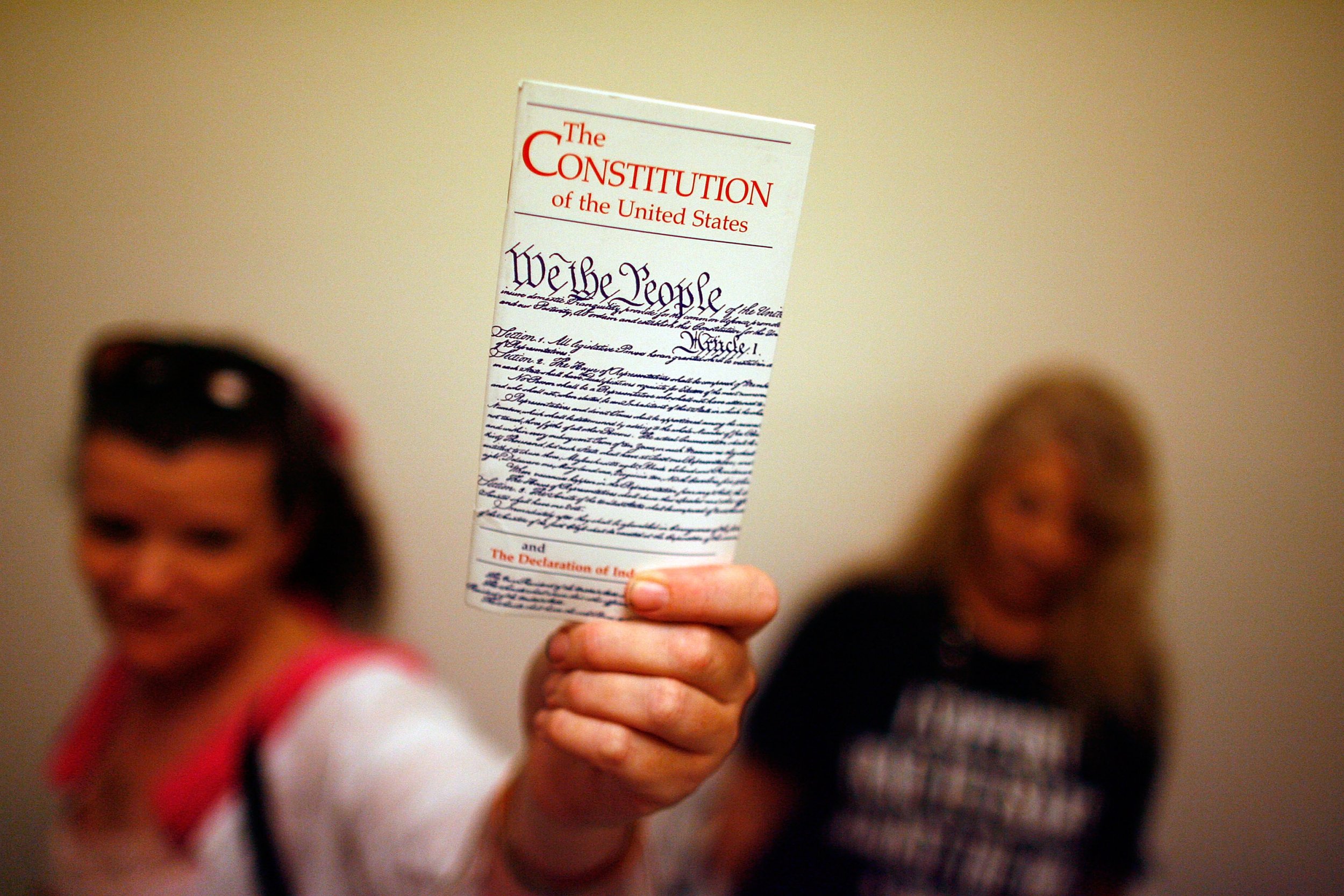 Updated | When New Yorkers go to the polls Tuesday, they will be deciding on a range of important political positions. Those in New York City will be deciding on the mayor and city council members, while all voters statewide will be considering whether to back a once-in-a-generation opportunity to rewrite the state constitution.
On the back of the ballot, voters will find a proposition that will ask them whether they want to hold a constitutional convention, the likes of which have not been seen in New York for a half-century.
For those who haven't quite got their heads around what it is they are voting for on New York Proposal 1, Newsweek has prepared a handy guide.
What the heck is a constitutional convention?
Good question. It's no surprise that many voters, particularly younger ones, won't be familiar with the concept: The state of New York hasn't held a constitutional convention, or con-con, since 1967, and voting on whether to hold one only comes around every 20 years.
Should New Yorkers vote in favor of Proposal 1, it will kick-start a two-year process that will culminate in a meeting of 204 elected delegates, who would thrash out proposed amendments to the state constitution at a convention in 2019. Voters would then get the chance to approve or shoot down the proposed amendments in another vote, in November 2019. If they're approved, the changes would be ratified into law in January 2020; if not, the whole process would have been a waste of time.
Have constitutional conventions been worthwhile in the past?
Since the late 18th century, New Yorkers have voted 12 times on whether to hold a constitutional convention. Seven of the votes have resulted in conventions being held, and of those seven, four have led to new state constitutions.
At the last New York constitutional convention, in 1967—which was actually called by the state Legislature rather than voters—the proposed amendments were rejected by voters, so nothing changed. But at the 1938 convention, several amendments were passed to the state constitution, including allowing the Legislature to enact a social security program.
Who wants to have a constitutional convention?
The charge for a yes vote is being led by the NY People's Convention, a campaign group headed by Democratic donor Bill Samuels. Other groups, from the New York State Bar Association to the League of Women Voters of New York State, have also thrown their weight behind a con-con, as well as Assembly Minority Leader Brian Kolb, a Republican. "There is no more effective way to engage the public than a constitutional convention, and there is no place that needs it more than Albany," wrote Kolb in The Bronx Chronicle, referring to the the Legislature's city location.
And who doesn't?
A coalition of almost 150 organizations, calling itself New Yorkers Against Corruption, is spearheading the no campaign. Members include New York State United Teachers and organizations that usually oppose each another on social issues, such as Planned Parenthood's local arm and Right to Life, an anti-abortion group in New York.
High-profile officials, including New York City Mayor Bill de Blasio, have come out against a constitutional convention. Many of those opposing it claim that a convention could actually endanger rights currently protected by the state Constitution, including that of a free public education.
What could change if there's a constitutional convention?
A lot of what could be changed if a constitutional convention was held would be pretty humdrum political fodder, such as debating term lengths and the capacities granted to the governor and legislators. But some interest groups say that big changes could be made. Forward March NY, the state chapter of the Women's March movement, says that a constitutional convention would allow them to enshrine the right to abortion in the state constitution in the face of perceived threats from the Trump administration. Meanwhile, Restrict & Regulate in NY State 2019 wants to use the convention to amend the Constitution to legalize marijuana.
On the other hand, opposition groups say that a con-con would not achieve any meaningful changes and would waste hundreds of millions of dollars of public money. They also claim that a convention would open up the Constitution to big money interests to strip back worker protections, including the ability to unionize.
Where do I vote?
Proposal 1 will be on the back of the ballot during New York's elections on Tuesday. The proposal will read, "Shall there be a convention to revise the Constitution and amend the same?"
This article originally incorrectly stated that New Yorkers would be taking part in the New Jersey gubernatorial election.