New York Ethics Commission to Investigate How Andrew Cuomo's $5.1M Book Deal Got Approved
A New York ethics commission will investigate how former governor Andrew Cuomo's million-dollar book deal got approved.
The Joint Commission on Public Ethics voted Tuesday to launch the internal inquiry. Chairman Jose Nieves announced the agency will retain outside counsel to conduct the probe.
Cuomo's book deal application was approved in the summer of 2020 by the ethics staff, even though the matter didn't receive a full commission vote. The former governor was paid $5.1 million to write the book, titled American Crisis: Leadership Lessons from the COVID-19 Pandemic.
Cuomo's office said in April he put $1 million of the proceeds into a trust for his three daughters. He also donated $500,000 to the United Way, a nonprofit organization dedicated to helping low-income New Yorkers.
The ethics panel voted earlier this month to allow Cuomo to keep the money made from his memoir.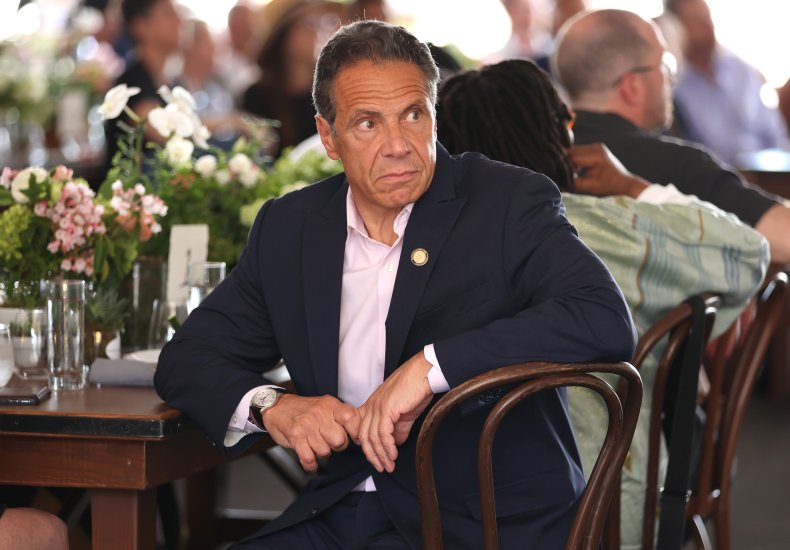 The commission's vote Tuesday to investigate its own approval of Cuomo's book deal comes after the Times Union reported that New York Attorney General Letitia James issued a subpoena to the ethics agency for all records on the deal.
The attorney general's criminal investigation was launched in April following a referral from Comptroller Tom DiNapoli. The probe will look at whether state resources were improperly used by the former governor and his aides for the book's production, including editing of the text and its promotion.
Cuomo resigned as governor in August, just weeks after James released a report finding he sexually harassed 11 women including current and former state employees. The report also detailed how Cuomo and his senior staff created a toxic, hostile work environment.
The 63-year-old Democrat strenuously denied the investigation's findings and maintained his innocence. Cuomo has said he's the "victim of a political and media stampede," and earlier this month touted an editorial from one of his supporters comparing his ouster to a "coup d'êtat."
Kathy Hochul has taken over as governor of New York until Cuomo's term expires in 2023. Hochul has vowed to root out misconduct in the administration, stating no one will describe her team as "toxic."
Hochul just replaced the chair of the Joint Commission on Public Ethics on Monday. Nieves has replaced James Dering on the panel, and Hochul also appointed Sharon Stern Gerstman to serve on the highly criticized commission.
"Restoring trust in government is a top priority for my administration, and that includes strengthening ethics oversight," Hochul said in a statement. "Jose Nieves and Sharon Stern Gerstman are well-respected and talented professionals who will uphold our commitment to open, ethical governing and help to transform not just state government, but more importantly, people's image and perception of their state government."
Newsweek reached out to Hochul's office for comment but did not receive a response before publication.