New York Man Confesses to Duping Girls Into Sending Him Nude Selfies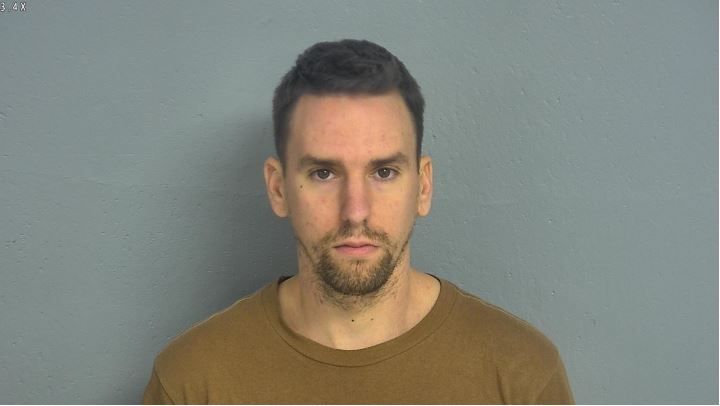 The long, out-of-town hours slaving for a sports field turf business led to one New York man's insidious boredom. To pass the rote days, Brandon Cuddihe decided to tool around online and strike up conversations by reportedly friending more than 150 pre-pubescent girls on Facebook. But when he did so, the then 30-year-old pretended to be a 14-year-old girl named "Hanna Richards."
Back on Dec. 3, 2016, Cuddihe (posing as Hanna Richards) engaged on Facebook Messenger with two girls from Sedalia, Missouri having a slumber party for the weekend.
Both were 10-year-old children.
"Can I see ur boobs baby," Hanna Richards [Cuddihe] messaged, before she replied, "Ya," according to a guilty plea agreement filed in Kansas City's federal court on Tuesday.
Cuddihe then asked the youth's friend "Can u do a naked video??"
He asked twice: "please baby."
And, according to the plea agreement the youth compiled and before she said she needed to take a bath, sent the suspect a recorded video of her naked.
Hanna responded, "Ur so sexy!!!!"
On Tuesday, Cuddihe, now 31, copped to two counts of attempting to produce child pornography and could be hit with as many as 45 years in federal prison and be on the hook to pay $250,000 in restitution when he is scheduled to be sentenced after a pre-sentencing investigation is completed, according to a release by the U.S. District Court for the Western District of Missouri.
Before pleading guilty, Cuddihe's original indictment had him facing multiple felonies, including selling or buying of children, child pornography and transfer of obscene materials to minors.
A mother one of the girls checked her daughter's cell phone and discovered that she and her friend (identified by prosecutors as "FV1" and "FV2") "sent nude pictures and videos to "Hanna Richards" in a span of two days," the plea agreement states.
The concerned parent then contacted Sedalia Police who were visited by a detective who interviewed both girls.
The first victim and her mother gave permission to the detective to review her Facebook account and they were able to tie "Hanna Richards" to asking for "nude pictures of herself as well as her younger sister," the document notes.
On Dec. 6, 2016, the detective requested search warrants of both 10-year-olds' Facebook accounts and discovered that "Hanna Richards" [Cuddihe] was pulling the same nude selfie-sending scheme with more than 150 others, "many of whom appeared to be between 11-15-years-old," according to the plea agreement.
A month later, a third victim was visited and while questioned by the detective with her mother, she claimed that she also sent "Hanna Richards" nude pictures using Facebook messenger but said that she "has since deleted them and blocked Richards."
The account, it would turn out after doing more forensics, linked Cuddihe's faux Facebook account to his mobile phone number plus a ghost Gmail account and also traced an IP address back to Cuddihe's girlfriend in Binghamton, New York, the court records show.
The field turf worker admitted to detectives that he created the "Hanna Richards" Facebook account because he was constantly on the road for work and said, besides getting frequently drunk, he was "bored, lonely and looking for people to talk to him."
Specifically, the messaging with the two 10-year-old girls occurred when Cuddihe was in Florida "for work," the plea agreement states.
He also admitted to favoring kink, such as "girls going to the bathroom and having accidents related to urinating and defecating," the plea agreement details.
Pressed about his conversations with the girls as young as 10-years-old, Cuddihe said that he threw a wide net.
According to his guilty plea, he would randomly pick someone to "befriend."
Then scan their Friend Lists and "add a bunch of their friends to his Friend List. If he was accepted he would initialize a conversation over Facebook Messenger, the document states.
But Cuddihe conceded in his interviews that he believed his new Facebook friends were "16-17-years-old."
Then detectives showed him printouts of his conversations where the man posing as the 14-year-old Hanna Richards confirmed the ages of "multiple individuals" as 10-14-years-old."
Cuddihe then conceded that "he recalled having those communications," according to his guilty plea.
"Cuddihe recognized the chats as ones he engaged in with the minor individuals," relating to the three children he pressed to send him nude selfies.
To reciprocate, the court documents state that Cuddihe "took screenshots" from a porn site "in order to send them to the minor females he chatted with."