New York Fails Transgender Students: Report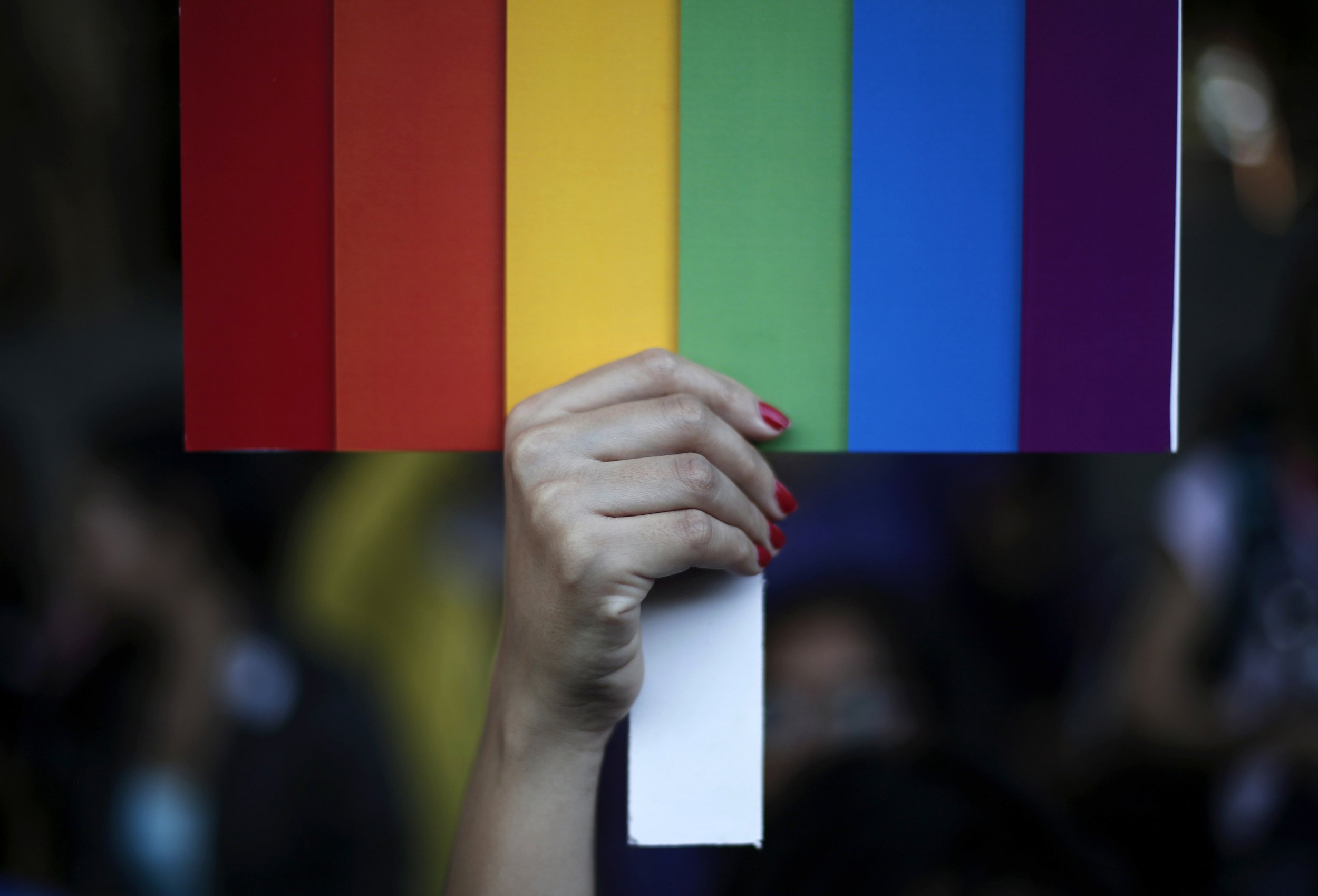 Five years after New York enacted an anti-discrimination law barring unequal treatment of students based on gender identity and expression, transgender and gender nonconforming students continue to endure "relentless harassment, threats and even violence" at school, the New York Civil Liberties Union says in a new report.
Though the 2010 Dignity for All Students Act "explicitly" prohibits discrimination because of gender identity or expression, as well as sexual orientation, children's rights "remain largely misunderstood by educators and administrators," the organization says. The NYCLU maintains that New York hasn't given educators sufficient guidance on abiding the law and protecting these youth. Instead, "districts and schools have come up with their own ad-hoc policies—most of which are insufficient, against the law and deeply damaging to transgender and gender nonconforming youth," the report, titled "Dignity for All?", charges.
Schools might require these students to use separate bathrooms or, in the case of gym class, changing areas, which could "out" them to their peers if they are not openly transgender, for example. Schools might refuse to update transgender pupils' records post-transition, so that their correct names and gender pronouns are not listed on school IDs or attendance sheets. Teachers and administrators might refuse to call transgender or gender nonconforming students by their chosen name, instead using their birth name. Or require they repeatedly explain their transition. Harassment from school staffers as well as other students runs rampant and is often ignored, the NYCLU says in its report.
Children at Risk
According to the NYCLU, more than 50 percent of transgender youth avoid school "on a regular basis" and "drop-out rates are staggering." Transgender youth who continue school tend to have lower grade point averages and "are less likely to plan on continuing their education."
Discrimination at school, in turn, leads to dire outcomes. The transgender population unemployment rate is "twice the rate of the general population," the NYCLU says. Twenty-five percent of these youth who suffered verbal harassment, sexual or physical assault, or expulsion have been homeless. Only 14 percent transgender or gender nonconforming youth who didn't endure this abuse have been homeless. Some 50 percent of transgender youth who left school because of harassment were "currently or formerly homeless," the NYCLU, paraphrasing research, says.
In addition, 51 percent of transgender or gender nonconforming youth "who were verbally harassed, physically or sexually assaulted, or expelled because of their gender identity reported having attempted suicide," the organization says in its report.
To abide the law, preventing discrimination, the NYCLU suggests that schools accept "the gender identity a student asserts" and that they "should be respected and treated as the gender identity they assert." This includes using a student's chosen name and pronouns "regardless of the student's assigned birth sex."
The NYCLU also says schools should tell transgender or gender nonconforming students, as well as their parents, that they may use restrooms and changing areas appropriate to their gender identity. For these students who don't feel comfortable in sex-segregated restrooms, schools should provide them "the least stigmatizing, safe and adequate alternative, such as a single 'unisex' restroom or the nurse's restroom."
With changing areas, schools should provide students of all gender identities private changing areas if they don't want to change in front of their classmates. In addition, schools should "incorporate education and training about transgender and GNC students into their anti-bullying curriculum, student leadership trainings and staff professional development," the report says.