New York Fashion Week 2019 Schedule: Full Runway Show Lineup, How to Attend, Watch Online and More
New York Fashion Week (NYFW) returns to the Big Apple in all its glory beginning Wednesday, and the industry's biggest names—from Jeremy Scott to Christian Siriano and beyond—are gearing up to showcase their offerings for the Fall/Winter 2019 season to fashion fans for the first time.
Although NYFW was created by fashion publicist Eleanor Lambert in 1943, its legacy and relevance has endured into 2019, and it remains a highly profitable and exclusive event to attend. While it's an invitation-only affair, fans can still experience the shows without having to be on the guest list.
Related: The Who, What and Wear of New York Fashion Week 2019
There are ways fashionistas can attend this year's sought-after showcases through NYFW: The Experience, but it will cost a pretty penny. "The All-Access Experience" gives ticketholders the VIP treatment at one show and the opportunity to bypass lines for other events for $1,999. Through the "The Runway Experience – Spring" deal, fans will receive reserved seating at a show of their choice at Spring Studios and additional perks for $899. In "The Runway Experience – Industria " package, fans will be given guaranteed seating to a show at Industria alongside other benefits for $599. Designer selections are limited for each package, and better-known labels come with a higher price tag.
For those who can't afford to splurge on NYFW: The Experience, there will be free and low-cost events around the Greater New York City area celebrating the occasion. Planet Fashion TV will host an event dedicated to sustainable fashion on Saturday and WWD editors are hosting panels with guests like designer Rebecca Minkoff on Friday, for example.
Fans can also stream all shows featured on NYFW's calendar from its official website for free, beginning Wednesday at 6 p.m.
The NYFW FW19 schedule has been made available in a printable PDF here, but the full lineup of what's to come—with shows on the official calendar and select shows that aren't—is featured below:
All times listed below are in EST.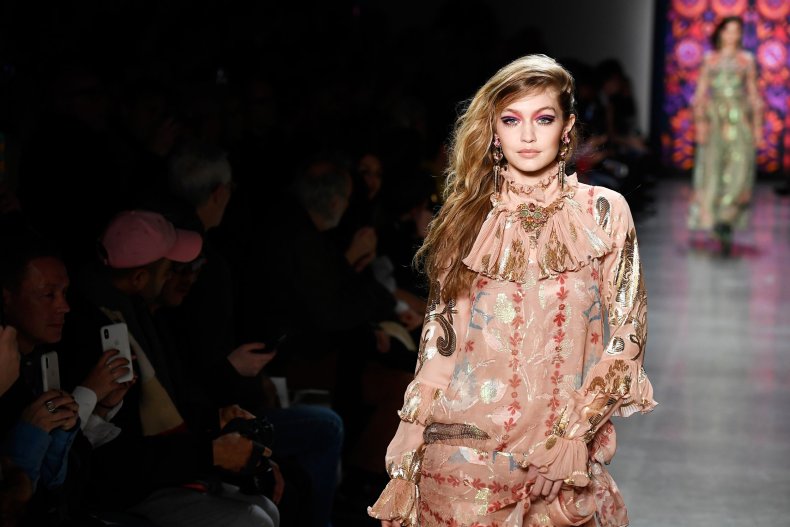 Wednesday, February 6
6 p.m. — 11 Honoré
8:30-11 p.m. — Harlem's Fashion Row Special Event
Thursday, February 7
9:30 a.m. — Ralph Lauren
10 a.m. — Indonesian Diversity
11 a.m. — Noon by Noor
2 p.m. — Tadashi Shoji
3 p.m. — Elie Tahari
4 p.m. — Jiri Kalfar
5 p.m. — Hogan McLaughlin
6 p.m. — Jonathan Cohen
7 p.m. — Nicole Miller
8 p.m. — Badgley Mischka
8:30 p.m. — Telfar
9 p.m. — Alessandro Trincone
Friday, February 8
10 a.m. — Brock Collection
11 a.m. — Hellessy
12 p.m. — Kate Spade New York
1 p.m. — Fashion Hong Kong
2 p.m. — Milly
2 p.m. — Nonie
3 p.m. — Cushnie
4 p.m. — Glemaud
5 p.m. — Chiara Boni
5 p.m. — Chromat
8 p.m. — Jeremy Scott
9 p.m. — Kim Shui
Saturday, February 9
10 a.m. — Self-Portrait
11 a.m. — Taoray Wang
12 p.m. — Cinq à Sept
12 p.m. — Tory Burch
1 p.m. — Dirty Pineapple
1 p.m. — Jason Wu Collection
1 p.m. — Son Jung Wan
2 p.m. — Adeam
4 p.m. — Christian Siriano
5 p.m. — Jonathan Simkhai
5 p.m. — Priscavera
6 p.m. — Brandon Maxwell
6 p.m. — Concept Korea
7 p.m. — John Elliott
8 p.m. — Asia Fashion Collection
9 p.m. — AMELIEWANG
9 p.m. — Pony x Harbin
Sunday, February 10
9 a.m. — Rosetta Getty
10 a.m. — Rebecca Minkoff
11 a.m. — Claudia Li
12:30 p.m. — Unwonted
1 p.m. — Hakan Akkaya
1 p.m. — Lanyu
2 p.m. — Laurence & Chico
4 p.m. — Diane Von Furstenberg
4 p.m. — Mark Gong
5 p.m. — Dion Lee
6 p.m. — Ryan Roche
7 p.m. — Prabal Gurung
8 p.m. — Seven Crash
Monday, February 11
9 a.m. — The Row
10 a.m. — Carolina Herrera
11 a.m. — Studio 189
12 p.m. — Zimmermann
1 p.m. — Alice + Olivia by Stacey Bendet
1 p.m. — SUNCUN
2 p.m. — Cong Tri
2 p.m. — Dennis Basso
3 p.m. — 3.1 Phillip Lim
5 p.m. — Bibhu Mohapatra
5 p.m. — Veronica Beard
7 p.m. — Anna Sui
9 p.m. — Yajun
Tuesday, February 12
10 a.m. — Phuong My
11 a.m. — Li-Ning
11 a.m. — Sally LaPointe
1 p.m. — Christian Cowan
2 p.m. — Coach
3 p.m. — Naeem Khan
4 p.m. — Rosie Assoulin
5 p.m. — Burnett New York
5 p.m. — Cynthia Rowley
5 p.m. — Turkish Designers
6 p.m. — John John
7 p.m. — Oscar De La Renta
8 p.m. — Chocheng
9 p.m. — The Blonds
9 p.m. — CAAFD Emerging Designer Showcase
Wednesday, February 13
9 a.m. — Leaf Xia
10 a.m. — Michael Kors
11 a.m. — Calvin Luo
12 p.m. — Staud
2 p.m. — Boss
3 p.m. — Luar
4 p.m. — Rosa Cha
6 p.m. — Marc Jacobs
6 p.m. — Zang Toi
8 p.m. — Fashion For Peace
9 p.m. — Afffair