Community Organizer Helps Rebuild New York's Forgotten Filipino Community Hit Hard by Coronavirus
Newsweek's "Heroes of the Pandemic" series features everyday heroes showing service, sacrifice or kindness in the time of COVID-19.
Queens, New York is the world's worst-hit borough of the worst-hit city of the worst-hit nation by the new coronavirus that has infected more than 2 million people across the globe. Among the hardest hit are the working-class Filipino community that face mass layoffs, pay cuts and reduced salaries because of quarantine measures. But one woman's organization is trying to help them fill the gaps.
Riya Ortiz, lead organizer and case manager for the non-profit Damayan Migrant Workers Association, is working with her team to raise funds and to provide crucial services to an already vulnerable community that is now at the epicenter of the pandemic. Queens neighborhoods such as Elmhurst, Jackson Heights and Woodside—home to Little Manila—confirmed more COVID-19 cases than many nations did, a study by the Citizens' Committee for Children of New York showed.
Those still able to work are among those for whom there is no safety net: domestic workers who are now forced to live with their employers, bodega clerks not provided personal protective equipment and other low-wage employees with no choice but to report to work.
These workers are also largely undocumented, survivors of labor trafficking, with no access to stimulus checks or other insurance benefits, Ortiz said. They often live in cramped, crowded apartments that leave little room for social distancing and a large number are elderly and have preexisting conditions that make them particularly susceptible to worst-case scenarios. Some have already tested positive for COVID-19 but can't afford to quarantine.
"When this whole thing started what kept me up at night is the possibility of mass casualties in our community because it's so apparent there will be communities that will really suffer and that's the community I serve," Ortiz, 42, told Newsweek.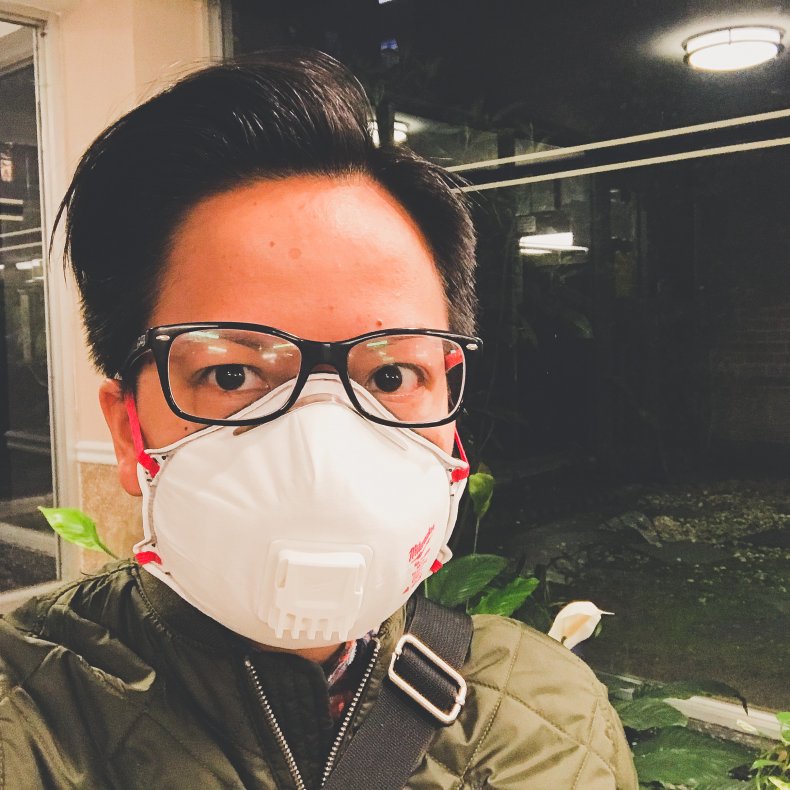 "They say everyone is affected by coronavirus, but the impact and the degree vary in this society," she said. "They are seen as not just disposable labor, but disposable lives, and they see that."
"There's a limit to what Damayan can do, that's why we are doing this fundraiser...we're doing the best that we can to support them," she added.
The goal is to raise $20,000 in tax-deductible donations by April 17, although Ortiz said the goal may be extended to help distribute the assistance to those who need it the most.
Those who are already ill will receive aid first, Ortiz told Newsweek. Next come the elderly, the unemployed, the underemployed and then those with small children at home. Ortiz and the Damayan Migrant Workers Association also will provide food and medicine deliveries, doctor referrals and wellness checks for them.
The Damayan Migrant Workers Association wages campaigns year-round but had to rapidly rethink its strategy as the COVID-19 crisis quickly consumed the community, Ortiz said.
"There was that shock. It hit us very quickly, members getting fired left and right. It just overwhelmed us very very quickly, the unemployment, the underemployment, the children at home, the mothers who couldn't work," Ortiz told Newsweek.
She said the coronavirus stay-at-home orders in New York forced a community—both the organization and those it supports—to adapt to a new environment in which they were deprived of the shared space they worked to establish. Some had no access to the internet or even a computer, but after lending laptops and setting up Wi-Fi hotspots, the Damayan Migrant Workers Association is officially online.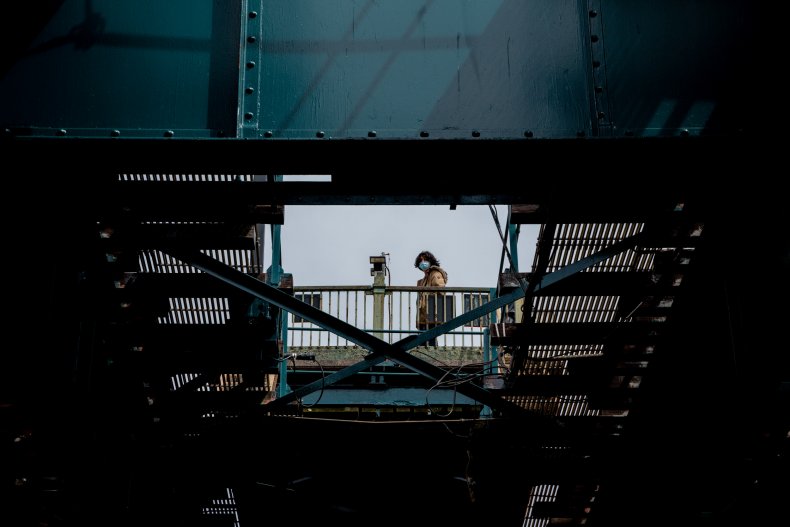 "Our organization is fortunate to have a passionate and visionary community organizer like Riya," Linda Oalican, Damayan Migrant Workers Association founding member and executive director, told Newsweek.
"Amid a pandemic, at the epicenter in New York City, any individual can easily be disoriented and lose purpose in living," Oacilan added. "Riya is very lucky because she finds purpose and meaning to what life should really be in her work as a community organizer to serve and empower some of the most vulnerable workers in the city—the Filipino undocumented migrant workers and trafficking survivors."
As the queer immigrant daughter of a domestic worker, Ortiz said she identifies closely with the community she represents, but it's those she's fighting for who, in her view, deserve the spotlight of this trying time.
"While I see this is an honor to be recognized for the work that I/we do in Damayan, in our eyes, the real heroes of this pandemic are the Filipino migrant worker members, the lifeline of our organization," Ortiz told Newsweek.
"They—the infected, elderly, sick, women, children, unemployed and underemployed, undocumented, and trafficked—are the ones who are the most scarred, marginalized and abused, and are deemed as disposable in this society," she added. "Despite their difficult circumstances, they have been fighting not just for their right to live with dignity but also their community's. We continue to honor and serve them through our organization and our work."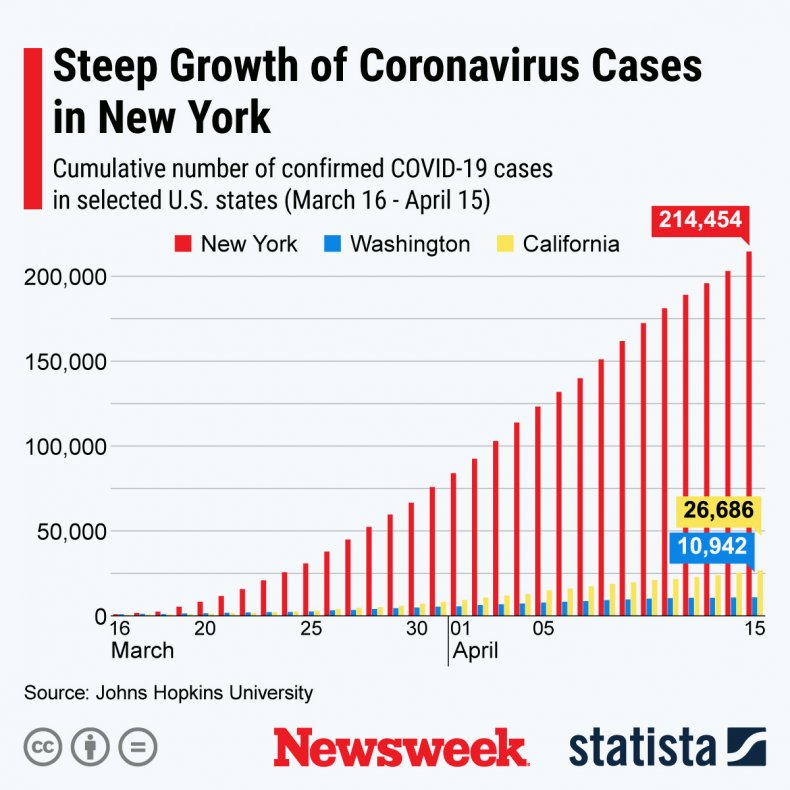 The above graphic was provided by Statista.