New York Firefighter Arrested After Being Accused of Raping His Teenage Niece for Years
A New York City firefighter has been arrested, accused of raping his young niece for a decade.
The 46-year-old man had allegedly raped his 18-year-old niece since she was a child, a senior police source told NBC New York.
The firefighter, whose name Newsweek has withheld to protect the alleged victim, was arrested in the Crown Heights neighborhood of Brooklyn, New York City, at around 4.30 p.m. on Wednesday, a spokesman for the New York Police Department told Newsweek.
The firefighter was off-duty at the time of the arrest, the NYPD spokesman added.
He has been charged with rape, criminal sex acts, multiple counts of sex abuse and acts in a manner injurious to a child, the NYPD spokesman confirmed.
He is being detained at Brooklyn Central Booking, according to NBC New York.
A spokesman for the New York City Fire Department (FDNY) told Newsweek that the firefighter has been suspended for four weeks without pay, which is the maximum suspension permissible under city guidelines.
The FDNY spokesman added that the firefighter in custody has 15 years of service under his belt. He declined to comment further.
Elsewhere, a former firefighter in Albuquerque, New Mexico, was also arrested on Wednesday in a sexual assault case dating back ten years.
Celso Montano, 44, is being held without bond on suspicion of kidnapping and criminal sexual penetration after his DNA matched the rape case from May 2009, the Associated Press reported.
Earlier this month, a judge ordered a former San Diego firefighter Justin Curtis Price, 35, to stand trial over the alleged sexual assault of a 17-year-old girl.
He allegedly assaulted the girl in November 2018 and later admitted to his wife that he had engaged in "sexual stuff" with the teenager, the San Diego Union-Tribune reported.
According to the Rape, Abuse & Incest National Network (RAINN), an American is sexually assaulted every 73 seconds and every nine minutes, the victim is a child. The majority of child victims know the perpetrator, the anti-sexual assault organization said.
Last month, an FBI report revealed that while almost every category of violent crime decreased between 2017 and 2018, rape offenses increased by 2.7 percent.
But RAINN spokesperson Erinn Robinson said rape and sexual assault remain difficult to prosecute and the interaction with law enforcement can be harmful
"We know that the first time a survivor discloses their assault, the reaction they get from police sets the tone for their healing journey," Robinson said recently, according to the Waynesboro Record Herald.
"If they receive a less-than-supportive reaction, or they don't feel believed, that can be highly detrimental."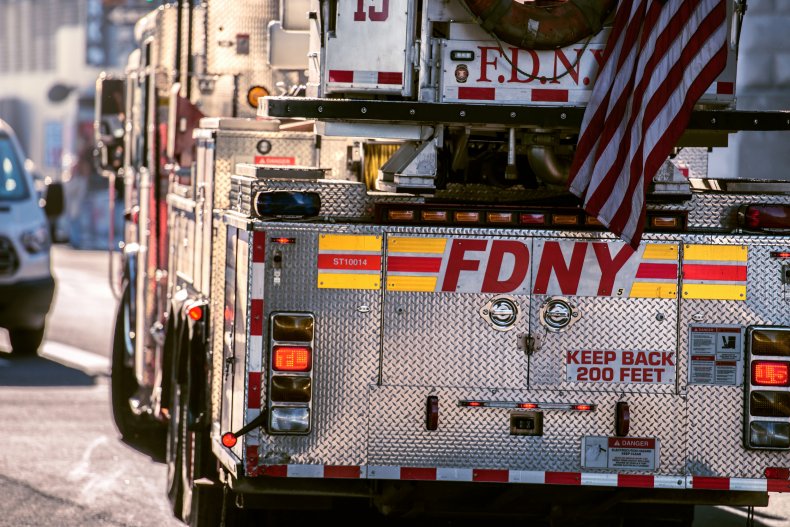 New York Firefighter Arrested After Being Accused of Raping His Teenage Niece for Years | U.S.