New York First Responders Battle Hurricane Sandy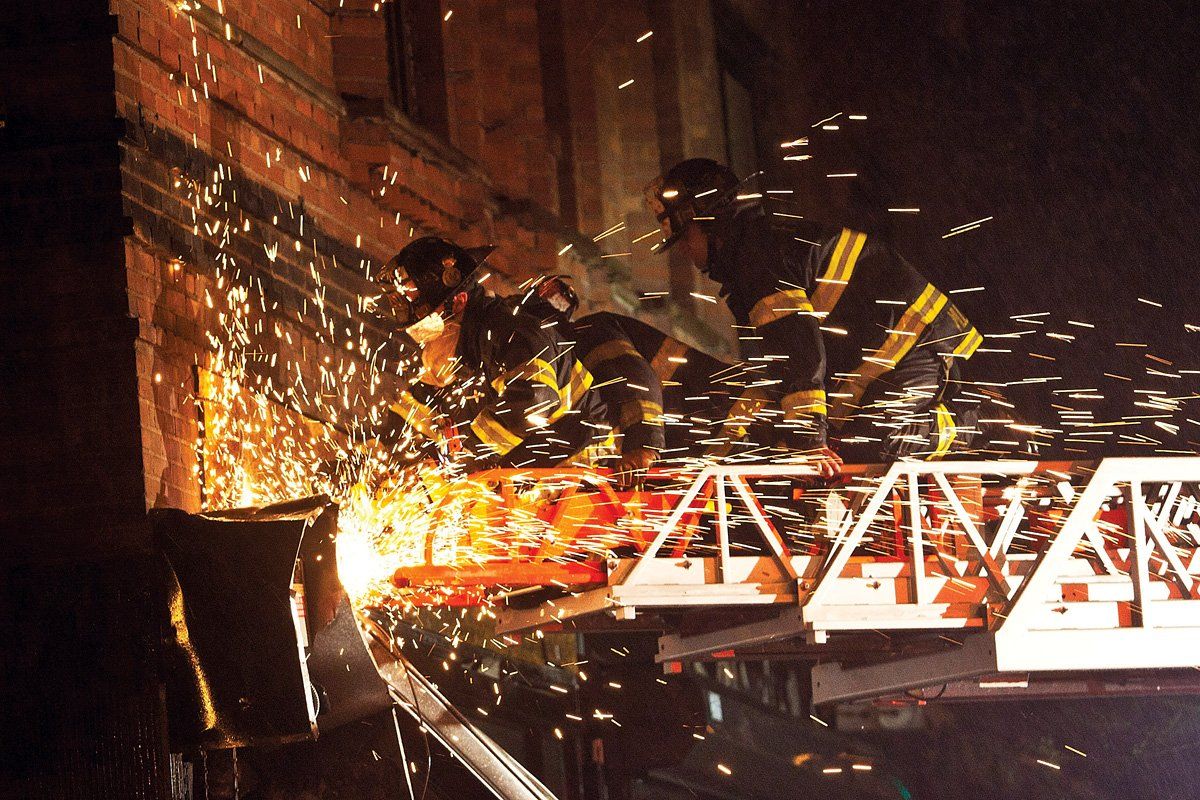 The Big Apple started preparing in earnest Sunday, with officials preemptively shutting down the city's famous public transit system and warning residents to be ready for the worst. Unable to nail boards across the windows of their high-rise buildings, New Yorkers instead filled their bathtubs with water, changed batteries in their flashlights, and, in some cases, stocked up on booze.
By late-day Monday, the whimsy had turned to urgency. Unlike last year's similarly feared, but ultimately feeble, Hurricane Irene, Sandy lived up to its hype. As the storm barreled in, New York firefighters fired up a saw in an attempt to remove a door in the East Village. On the west side, meanwhile, the brick façade of a building crumbled in a pile of rubble on a city sidewalk, leaving interior bedrooms exposed like some kind of life-size urban dollhouse. And on East 14th Street, a Con Edison plant exploded in an electrical fire that shot giant halos of light into the skies above Brooklyn. By Tuesday morning the storm had rolled on, but a quarter of a million homes and businesses were in the dark. In many cases, they were left without water as well. And it would be several long days before even traffic lights blinked red, yellow, and green again.