New York Foodie Couple Utilize Their Passion to Feed Families in Need
Newsweek's "Heroes of the Pandemic" series features everyday heroes showing service, sacrifice or kindness in the time of COVID-19.
Kim Calichio and Omar Bravo met while working in a kitchen, and most of their lives together has revolved around cooking for and feeding others. So when they looked at their community in New York's borough of Queens, a neighborhood that has been dubbed by international media as "COVID hell," to ask, "What can we do to help our neighbors?" it's hardly surprising that their first thought was: "Feed them."
Other neighborhood groups were already popping up with the mission of feeding essential workers, especially staff at overwhelmed local hospitals. And the city's Department of Education was ensuring that two meals a day were made available to children for pickup, Monday through Friday. But Calichio and Bravo knew there were other neighbors who weren't getting adequate food, and they also knew that the longer the COVID crisis continued, the more food insecure everyone would become.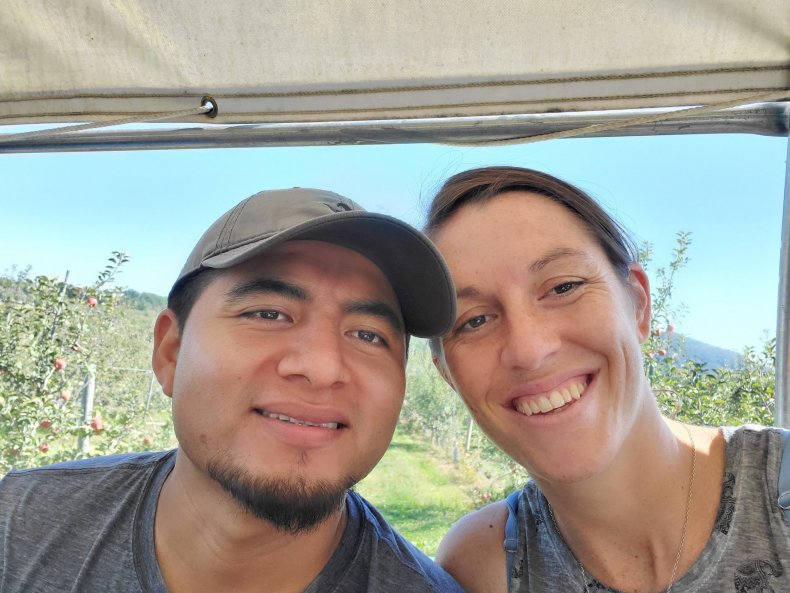 One night, while talking about the impacts of the pandemic on Bravo's own job (his hours as a chef at a popular city restaurant had been reduced before he took a leave of absence when a colleague tested positive) and on the city's largely immigrant-run restaurant industry, the couple (who are also parents to two young boys), decided to launch Lifeline Food Packages, a program that would ensure a box of fresh food and staple items was delivered weekly to families in greatest need.
Calichio, owner of The Connected Chef, knows the neighborhood's food landscape; because of her contacts and connections, she and Bravo were able to reach out immediately to nearby Hellgate Farm and invite them to participate in the project.
In less than two weeks, the couple and the farm were putting together and circulating an intake form (local moms shared the form through school groups), as well as sourcing items for delivery and prepping their first round of deliveries—to 20 families.
"Each box includes enough food for a family of four for a week," says Calichio, and includes "bread, meat, nut or cow milk, grains or pasta, toilet paper, soap and fresh fruit and veggies. It's important to us that we are providing high density, nutritious foods to families and supporting our local economy."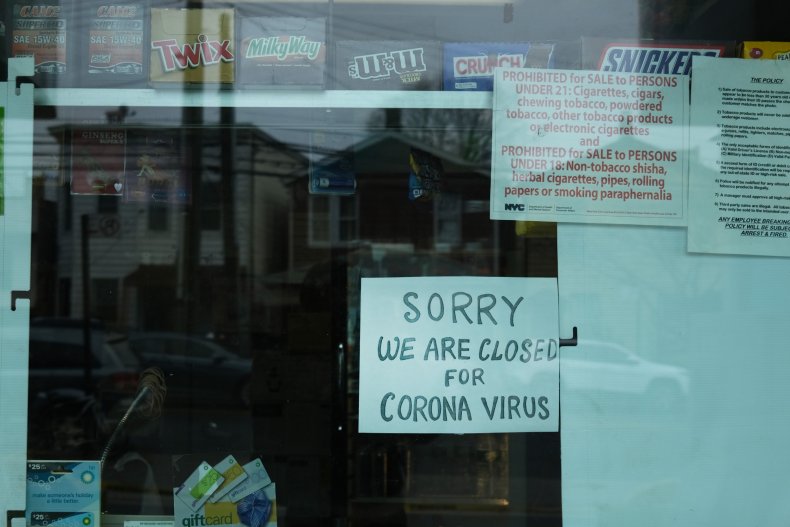 The couple's connections have been vital in other parts of the project, too. With so much food being organized for delivery, they needed a staging area for prepping. They found one in a local bakery, whose owner lets them use the space. There, says Calichio, a small team of volunteers packs the boxes.
"Full sanitation procedures are in place and all people handling any items are required to wear masks and gloves at all times," she explains. "Once the packages are filled, a volunteer delivers each package to the registered families in a single day. The deliveries are left at each family's door, where the family can then safely bring the package into their home."
Calichio and Bravo, who are financing the project through crowdfunding, say each box costs around $30 to fill. So far, they've raised more than $4,600. "We hope to double the number of delivered boxes each week with the help of our community and other supporters," says Calichio. "As long as we have the funding, we will keep going."
Know a hero you want to nominate to be featured in our series? Drop us a line at heroes@newsweek.com.