The World's First Underground Park Is Closer to Reality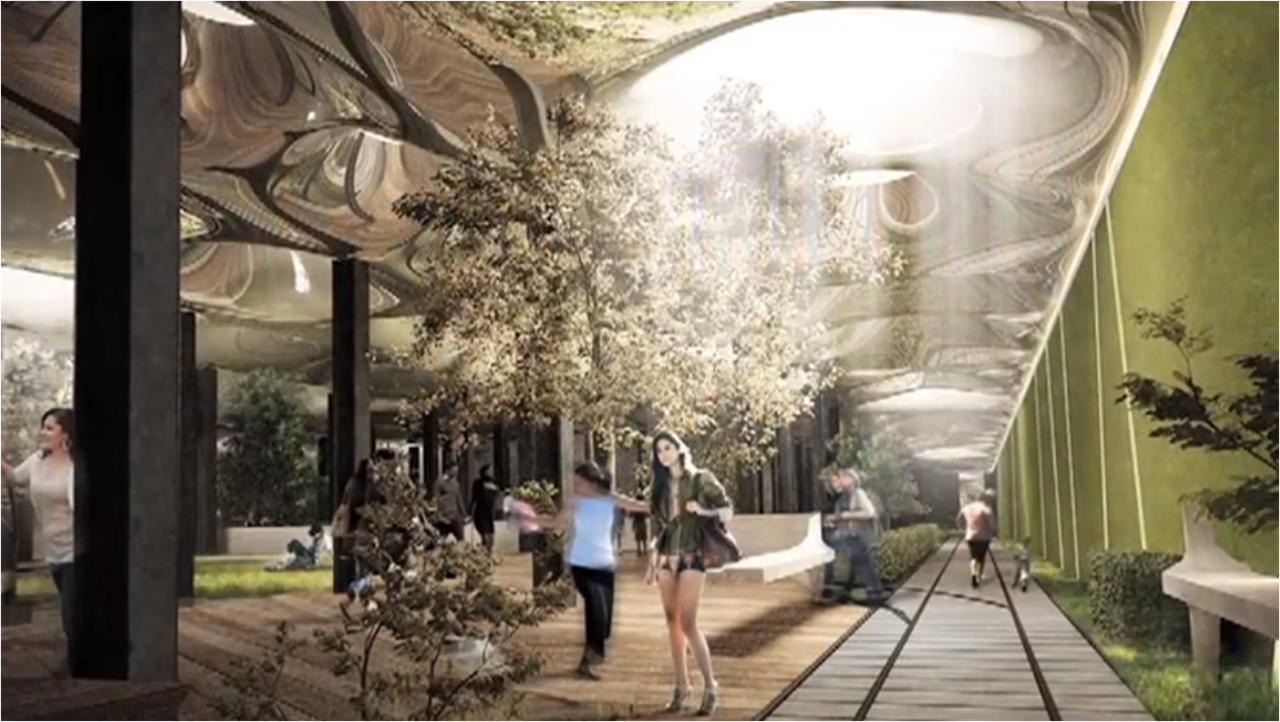 Leave the sunscreen at home. New York parkgoers might soon be moving underground—literally.
The Lowline (yes, like the Highline) is a proposed underground park that would lie below the Lower East Side, near the Essex Street subway station. The site once served as the trolley terminal for the Williamsburg Bridge. First proposed in 2011, the park—if it succeeds—will use solar technology and fiber optic cables to stream natural light below the ground.
Now the co-founders, Dan Barasch and James Ramsey, are negotiating with the city and raising money on Kickstarter to fund the necessary solar technology.
They describe the Lowline Lab as "a long-term solar device testing laboratory and public exhibition to test and display our tech and design vision." The goal is to open it (the lab, not the park) for six months as a test, beginning this September.
Watch a video showing how the Lowline would work: