New York Sports Teams Come Out in Support of NYPD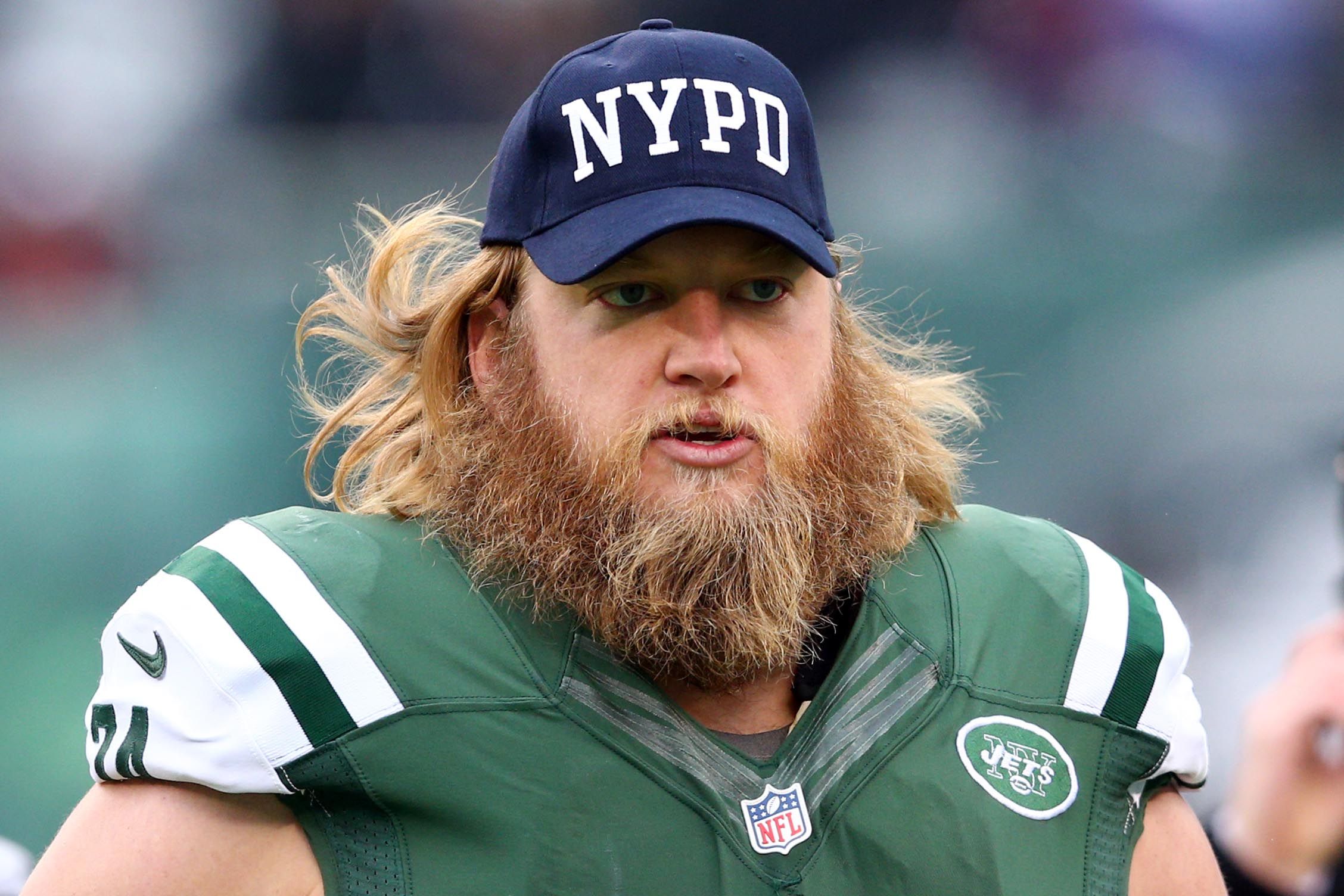 Tom Coughlin, the coach of the New York Giants, wore a custom jersey in honor of Rafael Ramos and Wenjian Liu, the two slain New York Police Department officers killed on Saturday. ESPN noted the coach "has been a consistent and outspoken supporter throughout the years of law enforcement and the military." Over the last few weeks, professional athletes throughout the NFL and NBA have worn various attire, including "I Can't Breathe" t-shirts, in support of protesters who have taken issue with the lack of indictments of Ferguson police officer Darren Wilson and Staten Island police officer Daniel Pantaleo.
Coughlin's jersey, worn during the Sunday game against the Rams, included a black strip on the shoulders and a peace sign underneath the Giants logo.
While Giants players did not wear similar shirts, New York Jets center Nick Mangold entered the field for today's game against the New England Patriots wearing an NYPD cap: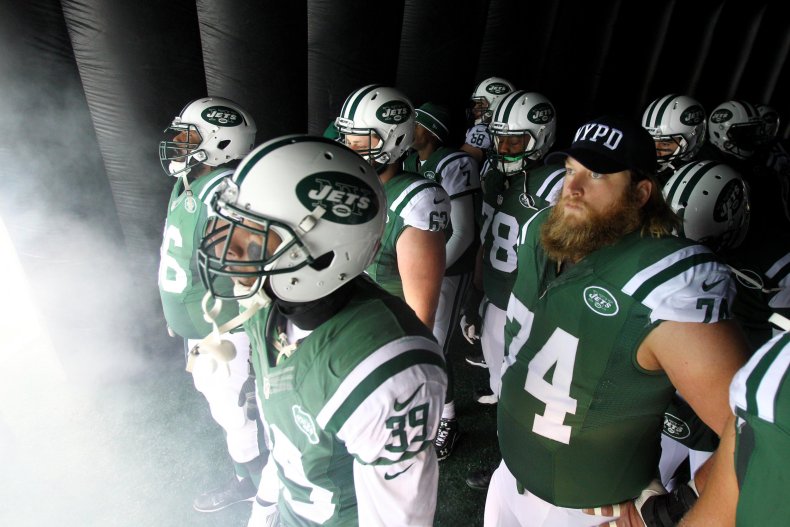 The Jets also held a moment of silence before the game. The Brooklyn Nets will play the Detroit Pistons today at New York's iconic Barclays Center and have scheduled a moment of silence in honor of the officers before the game. The New York Yankees have created a college fund for Jaden Ramos, one of the officer's sons, through their Silver Shield Foundation.