New York GOP Reps Call For Federal Investigation Into Group Home Deaths Under Cuomo
A group of Republican U.S. representatives from New York are urging Attorney General Merrick Garland to investigate Democratic New York Governor Andrew Cuomo's handling of deaths at group homes during the COVID-19 pandemic.
Five out of the eight members of New York's GOP delegation, Reps. Claudia Tenney, Lee Zeldin, Nicole Malliotakis, Chris Jacobs and Elise Stefanik sent a letter asking Garland to launch an investigation on Wednesday. The move comes amid months of criticism and investigations of the Cuomo administration's underreporting of COVID-19 deaths at nursing homes, which the governor has claimed was necessary to avoid being targeted by the administration of former President Donald Trump.
"New York State's Policies placed those with intellectual or developmental disabilities at increased risk of exposure to COVID, and we fear COVID-related deaths in group homes have been underreported," the Republican lawmakers wrote to Garland.
The representatives suggested that, as allegedly happened in nursing homes, residents of group homes who contracted COVID-19 may have been sent back into the homes before they had fully recovered and were no longer contagious, further spreading the virus and potentially causing additional deaths.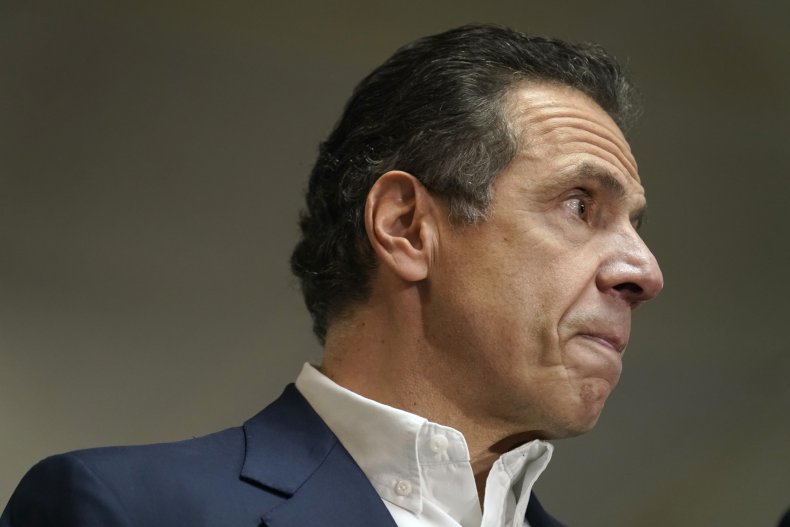 The Republicans specifically referenced a New York State Office for People with Developmental Disabilities (OPWDD) directive from April 2020 that stated, "No individual shall be denied re-admission or admission to a Certified Residential Facility based solely on a confirmed or suspected diagnosis of COVID-19."
"The practical effect of this directive was to return COVID-positive patients who were no longer symptomatic to group homes," they wrote. "This directive came at the early stages of the pandemic when guidance was changing, consistent protocols were not in place, and shortages of Personal Protective Equipment were widespread. The directive remains in place today."
The lawmakers went on to cast suspicion on the tally of 552 deaths related to COVID-19 in more than 7,000 group homes, the number officially reported by the OPWDD, writing that "we have reason to doubt New York State's numbers given its poor track record of transparently sharing COVID-19 data."
The representatives noted that the directive concerning group homes was similar to a directive aimed at nursing homes that was issued one month earlier but later rescinded.In light of New York Attorney General Letitia James determining that nursing home deaths may have been 50 percent higher than official numbers, the lawmakers asked Garland to "conduct a comprehensive investigation" into the group home directive and for an accurate accounting of group home deaths.
Cuomo is also facing multiple investigations for at least seven instances of alleged sexual harassment, with bipartisan calls for his resignation growing as state legislators have laid the groundwork for the governor's potential impeachment.
The Department of Justice declined to comment. Newsweek reached out to the office of Cuomo for comment.
Update 3/17, 7:16 p.m.: This article has been updated to reflect that the Department of Justice declined to comment.