New York Governor Andrew Cuomo's favorability rating has seen a strong increase as he continues to handle the coronavirus pandemic in the state.
According to a new poll by the Sienna College Research Institute, Cuomo's favorability rating has surged in the past month, with a 71 percent favorability rating in March. The poll was conducted from March 22 to March 26 via telephone calls with 566 registered voters in New York and has a margin of error of 4.5 percentage points.
The poll also found that the governor has a 23 percent unfavorability rating, with 6 percent saying they had no opinion. The favorability rating is a strong increase from last month, where Cuomo had a 44 percent favorability rating and a 50 percent unfavorability rating.
The poll comes amid Cuomo facing the coronavirus pandemic head on the Empire State, which has become the U.S. state with the highest number of confirmed cases. According to a tracker provided by Johns Hopkins University, there are over 59,000 confirmed cases in New York and at least 966 deaths.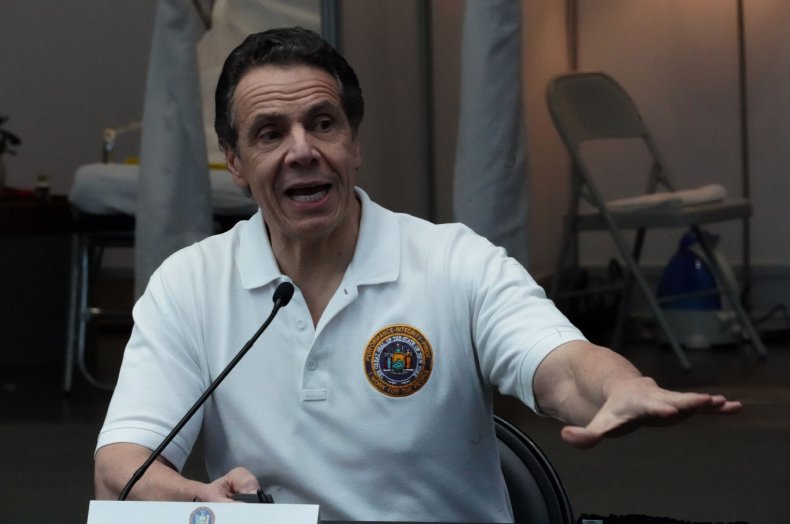 Throughout the novel coronavirus outbreak, which causes the respiratory disease COVID-19, Cuomo has held daily press briefings to update the state's citizens on the current situation and what the state is planning to do to combat the spread of the virus.
The poll also found that Cuomo's response to the pandemic has been approved by a majority of New Yorkers. According to the poll, 87 percent approve of the way Cuomo is addressing the pandemic. This approval rating is similar across political party lines, with 95 percent of Democrats approving of Cuomo's handling of the pandemic, 70 percent of Republicans and 87 percent of Independents.
Cuomo's approval rating is the highest among New Yorkers when compared to other choices, including, "your local health department," the House of Representatives, Dr. Anthony Fauci, the director of the National Institute of Allergy and Infectious Diseases (NIAID), and President Donald Trump.
In addition to this poll showing a surge in Cuomo's favorability rating, the governor also recently passed Bernie Sanders in betting odds to become the Democratic presidential nominee, despite the governor not running for the nomination.
Average betting odds compiled by Real Clear Politics show Cuomo with a 5.6 percent chance of becoming the Democratic presidential nominee. Sanders followed behind with an average of a 3.6 percent chance. Former Vice President Joe Biden remains the favorite to win the nomination, with an 85.8 percent chance.