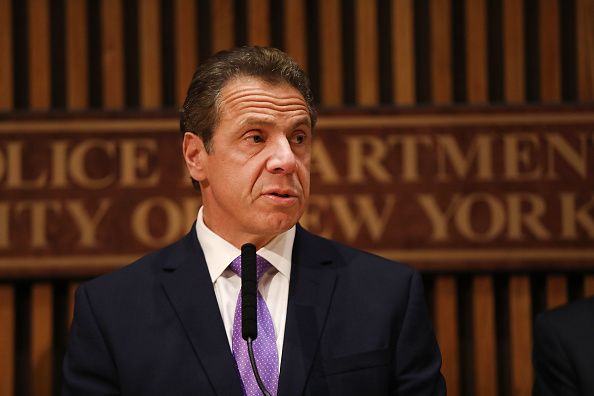 The office of New York Gov. Andrew Cuomo defended its hiring practices after facing scrutiny from the FBI on Friday.
Cuomo's office dismissed an investigation that the governor's practice of hiring individuals to work in his office but paying them via state agencies and public authorities, the Albany Times Union reported on Friday.
The FBI is currently looking at letters that agencies and authorities submitted to the governor's office about new hires. Cuomo spokesman Rich Azzopardi said the administration received a subpoena for documents over a month ago and is cooperating. The staffing method goes back decades, and has been practiced by past New York governors, presidents from both parties and the U.S Department of Justice, according to Azzopardi.
"In this environment, anyone can ask about anything," Azzopardi said. "Given that the federal Department of Justice and the White House have a long history of utilizing this practice, perhaps the FBI can investigate them when this is charade is over."
An FBI spokeswoman told the Albany Times Union she could not confirm or deny the existence of an investigation.
Cuomo is seeking a third term as governor next year and is considered a potential White House contender in 2020.
But, the New York governor has had a very rocky year. The New York City transit system is still a very big problem, and a lot of subway riders took out their frustrations on Cuomo, largely blaming him for the delays, a Quinnipiac University poll found.
"New York's subway now has the worst on-time performance of any major rapid transit system in the world," The New York Times reported in November. "Just 65 percent of weekday trains reach their destinations on time, the lowest rate since the transit crisis of the 1970s when graffiti-covered cars regularly broke down."
But, Cuomo's ratings among New York voters are up, with a 70 percent approval rating, including 53 percent among Republicans, according to a Quinnipiac poll released in early October.