New York Governor Orders Divestment From Companies Boycotting Israel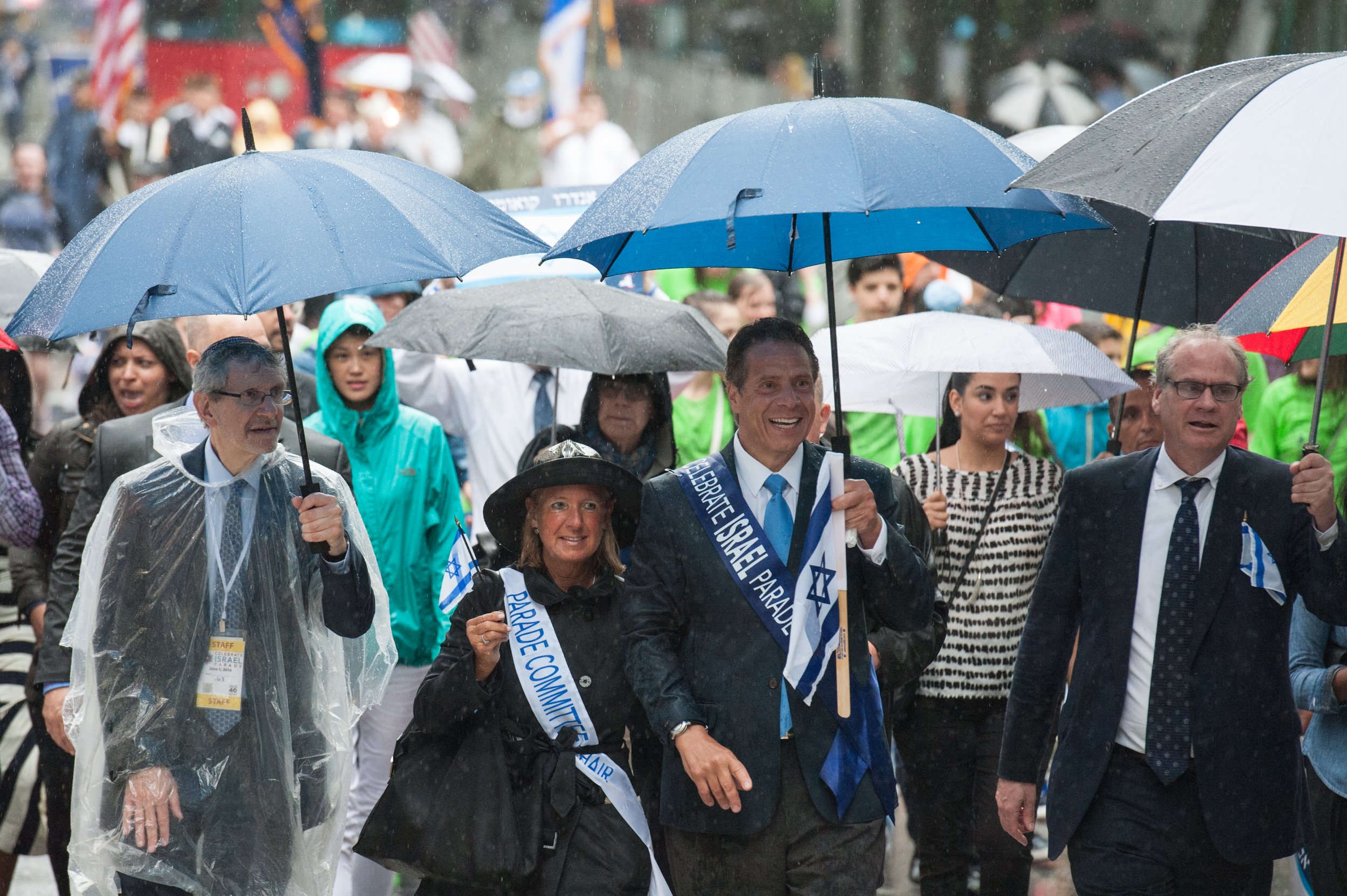 New York governor Andrew Cuomo announced an executive order on Sunday that prevents state agencies dealing with companies that support the global Boycott, Divestment and Sanctions (BDS) movement, which calls for an economic boycott of Israel because of its policies towards the Palestinians.
Cuomo signed the executive order ahead of the annual Celebrate Israel Parade in the city. "In New York, we lead by example. We are also a place of action. We want to take immediate action because we want Israel to know that we are on their side. It's very simple: If you boycott against Israel, New York will boycott you," he said.
"We are against the BDS movement in every way. We are against companies that do it. We are against the promotion of it," Cuomo continued.
The bill will see the state make a list of organizations and companies that "participate in boycott, divestment, or sanctions [BDS] activity targeting Israel, either directly or through a parent or subsidiary." New York is the first U.S. state to enact an anti-BDS bill.
Any company that wishes to be withdrawn from the blacklist will have to prove in writing how they are no longer associated with the BDS movement. The executive order reads: "The State of New York will not permit its own investment activity to further the BDS campaign in any way, shape or form, whether directly or indirectly."
The BDS movement advocates applying economic and political pressure on Israel to achieve equal rights for Palestinians and calls for an end to the Israeli occupation of the Palestinian territories.
Other allies of Israel have railed against the campaign too. In February, the British government banned local authorities and public-sector organizations from engaging in a boycott of Israeli suppliers, meaning that they could face fines for violating the ban.
Cuomo called on other state leaders to follow his decision and condemned the BDS campaign as one that only serves to further the prospect of a peaceful resolution to the conflict between Israelis and Palestinians.
"This order sends the message that this state will do everything in its power to end this hateful, intolerant campaign. New York and Israel share an unbreakable bond and I pray that the Israeli and Palestinian people will find a way to live side by side and find peace, prosperity and security," he said.
Supporters of the boycott said that Cuomo was quashing freedom of speech in New York City. "Shame on Governor Cuomo for using an anti-democratic executive order," Rebecca Vilkomerson of U.S.-based Jewish Voice for Peace, a left-leaning organization that calls for a resolution to the Israeli-Palestinian conflict, told the New York Post. "Boycotts have long been a tactic used by social justice movements to bring about urgently needed change."
A representative from the BDS movement was not immediately available for comment.