New York Governor Cuomo Says State Has Enough Ventilators For 6 Days for Coronavirus Patients at Current Rate of Use
On Thursday, New York Governor Andrew Cuomo said that the state will run out of ventilators for coronavirus patients in six days.
"At the current burn rate, we have about six days of ventilators in our stockpile," Cuomo said during a Thursday press briefing. "Meaning that if the rate of usage, the rate of people coming into hospitals who need ventilators. If that rate continues, in our stockpile we have about six days."
During the press briefing, Cuomo noted that the current burn rate is about 350 new patients per night and there are 2,200 ventilators in the stockpile.
Cuomo's remarks come at a time when the number of coronavirus cases in New York continues to increase every day. According to a tracker provided by Johns Hopkins University, there are over 92,000 cases of coronavirus, which causes the respiratory disease COVID-19, and 2,373 deaths.
The New York governor added that the federal government recently sent over 4,000 ventilators, on top of their stockpile, but the state is ready to take a number of different measures if they run out of ventilators.
"We have extraordinary measures in place that can make a difference if we run into a real ventilator shortage," Cuomo said. "First, we know where all the ventilators are in the state of New York, by hospital. If we have a problem in any hospital, we are going to take the ventilators that are not needed from the upstate hospitals and transport them to downstate New York or the hospitals that do need them."
Cuomo then went on to list four other additional methods that New York hospitals have been using to free up more ventilators for coronavirus patients. These methods include canceling elective and non-critical surgeries, using "anesthesia machine ventilators" without the anesthesia, "splitting" ventilators where one machine uses two different tubes to treat two patients at once and "using and converting BiPAP machines."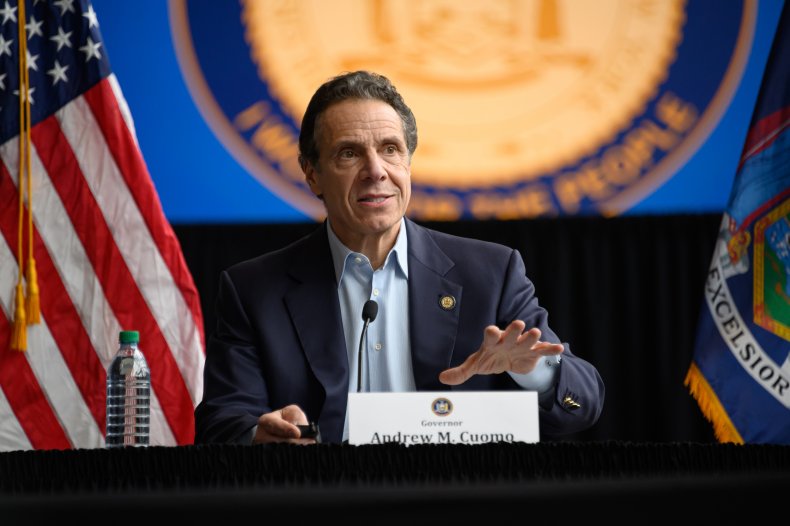 Prior to Cuomo's remarks about the ventilator stockpile, New York City Mayor Bill de Blasio made similar comments while appearing on CNN's State of the Union.
"We have enough supplies to get to a week from today with the exception of ventilators," de Blasio said on March 29. "We're going to need at least several hundred more ventilators very quickly."
Throughout the coronavirus pandemic, both Cuomo and de Blasio have called upon the federal government to help supply ventilators and other medical supplies to the state. During his Thursday press briefing, Cuomo stated the federal government is "very aware" of New York's situation, but shortly after Cuomo's press conference, President Donald Trump took to Twitter to talk about the issue of supplies in New York.
"Unlike other states, New York unfortunately got off to a late start. You should have pushed harder. Stop complaining & find out where all these supplies are going. Cuomo working hard," Trump tweeted.