New York Governor Cuomo Decries 'Growing Cancer' of Anti-Semitism After Three Hasidic Jews Attacked Within One Hour in Brooklyn
Police in New York have launched a hate crime investigation after three Hasidic Jews were attacked in the Brooklyn area within the space of one hour.
The victims, all men aged between 56 and 71, were assaulted in a Hasidic Jewish community in Williamsburg between 5 a.m. and 5:40 a.m. on the morning of August 12 in what are believed to be connected attacks.
NYPD Chief Dermot F. Shea confirmed that the Hate Crimes unit is assisting in the investigation. Shea tweeted a video of a group of males wanted in connection to the assaults and attempted robberies.
The first attack occurred at 5 a.m. on Ross Street when a 71-year-old man was attacked from behind by a group of males. The victim was taken to Bellevue Hospital and is in a stable condition, reported NBC New York.
Around 30 minutes later, a 67-year-old man was attacked and threatened to hand over his money on Clymer Street. The second victim refused medical treatment following the incident.
At 5:40 a.m. on Wythe Place a 56-year-old man was attacked. He was taken to Bellevue Hospital and is in a stable condition.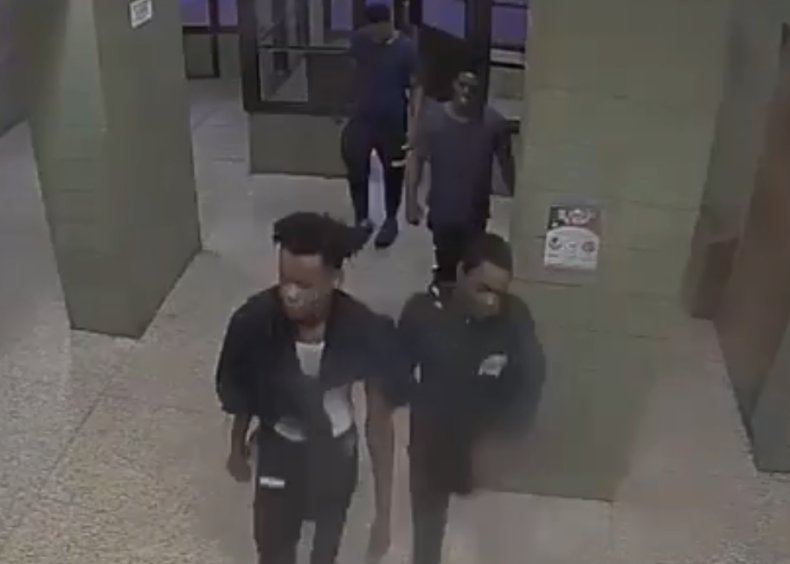 "The NYPD is investigating these vicious attacks and our Hate Crimes division is on the scene," Mayor Bill de Blasio tweeted. "We'll be adding additional personnel to patrol the area and keep things safe."
New York Governor Andrew Cuomo said he is "sickened" by the attacks in Williamsburg, which occurred following a spate of anti-Semitic incidents in the city in recent months.
"In New York, we have absolutely zero tolerance for such heinous acts; they are completely unacceptable and are repugnant to our values of diversity and inclusion," Cuomo said in a statement.
"I am directing the State Police Hate Crimes Task Force to immediately provide the NYPD with any resources needed to assist in the investigation of this incident and to ensure those responsible are held accountable to the fullest extent of the law.
"Anti-Semitism is a growing cancer that has been injected into the nation's body but in New York we will continue to stand united and with one voice condemn any and all acts of hatred and intolerance."
In June, de Blasio announced that the city's Office for the Prevention of Hate Crimes (OPHC) would be open this summer ahead of schedule after NYPD statistics revealed hate crime incidents rose by 64 percent since last year, including a 60 percent increase in anti-Semitic hate crimes.
"In New York City, we celebrate and uphold our differences and reject any attempt to hate or divide," de Blasio said in a statement at the time."The Office for the Prevention of Hate Crimes will work to root out hate and make our streets safer, which is why we're moving up the timeline and opening the office months ahead of schedule.
"We will never stand idly by while our fellow New Yorkers are targeted because of their race, religion, sexual orientation or any other quality that makes them who they are."