Tiffany Lamps Inspire Permanent Women's History Center at NYC Museum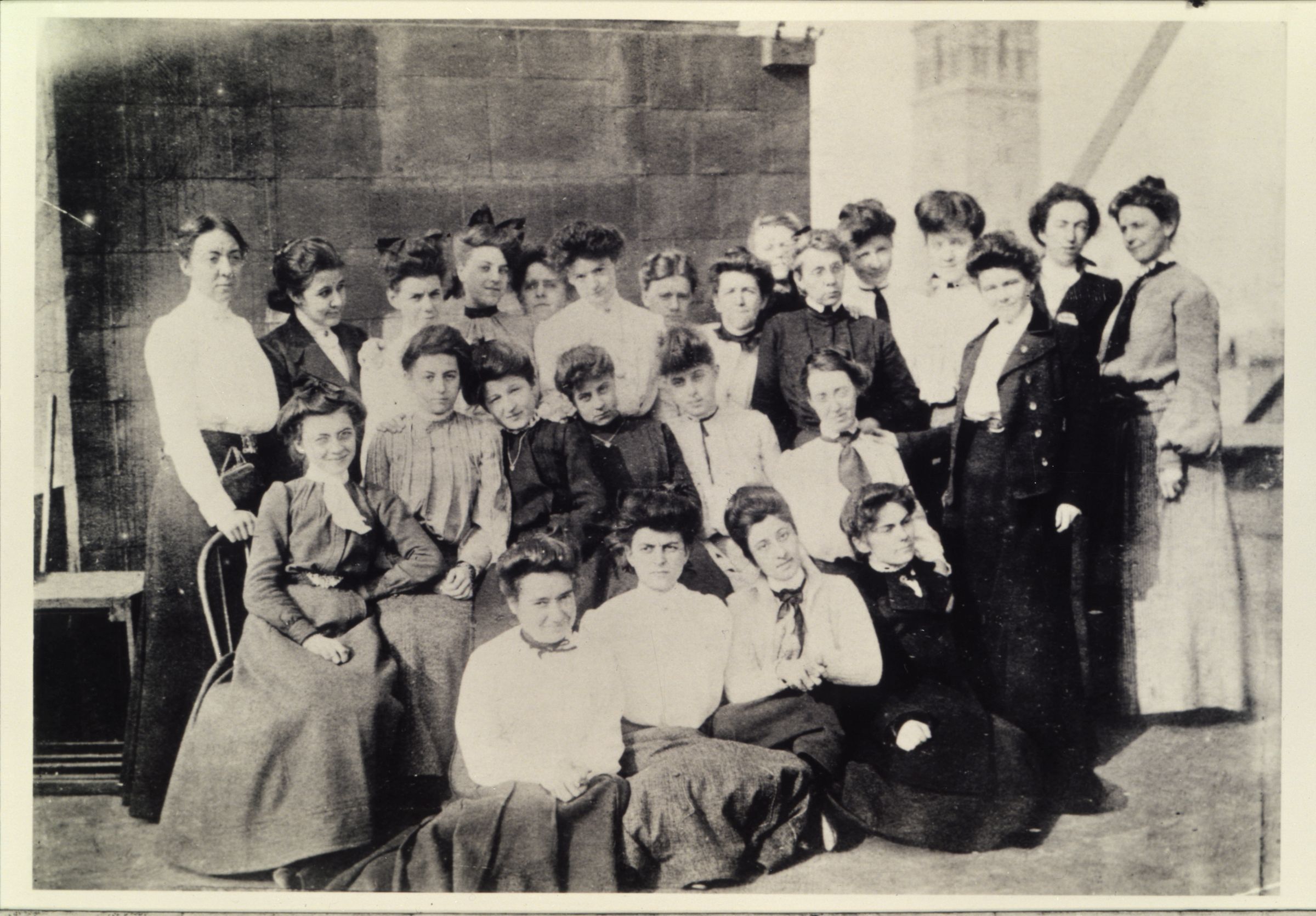 Ten years ago, three scholars were researching Tiffany lamps when they happened upon a collection of letters. The turn-of-the-last-century correspondence, between a New York transplant named Clara Driscoll and her family back in Ohio, revealed a shocking truth about these leaded glass-shaded lights—Louis Comfort Tiffany took credit for their design but Driscoll, who headed his studio's Women's Glass-Cutting Department, was "responsible for many of the firm's most iconic lampshades, including the Wisteria, Dragonfly and Poppy, as well as numerous other objects made with glass, bronze and mosaic," according to the New-York Historical Society. The institution has an expansive collection of Tiffany lamps.
This groundbreaking discovery set the stage for the historical society's new Center for the Study of Women's History. The center "will be the first of its kind in a U.S. museum to focus on women's history on a permanent basis, presenting special exhibitions, public and scholarly programs, and an immersive multimedia film," the New-York Historical Society says. The center is scheduled to open in 2017.
"In thinking about the link between some of the most prized objects in our collection and an unknown history of women, we began to think more broadly about the fact that women's stories really don't tend to get told as part of New York or American history," Louise Mirrer, president and CEO of the New-York Historical Society, tells Newsweek. She explains that the society then looked at other institutions and found that some did show women's art, by figureheads such as Georgia O'Keeffe, but it couldn't find any place that told women's history at length.
"So we decided to fill that gap—I mean, women are half of the population. There is really no way that anyone can argue that they were not central to American history. On every level, without women we wouldn't have the history that we have—and that does not only come from biological reasons."
The center will be situated on the society's redesigned fourth floor. According to the society, 100 of its Tiffany lamps will be on display in a specialized gallery in the center and "special attention will be given to the recently discovered role of Clara Driscoll and her Women's Glass-cutting Department." The Tiffany gallery is to be 3,000 square feet of the approximately 10,000-square-foot center.
There will also be a theater with a multimedia film "that serves as an orientation" for visitors, Mirrer says. There are already three funded fellowships for scholars-in-residence at the center. Columbia University and the center are co-hosting an online course in women's history.
The first exhibition will be on the role of 18th century American women in forging "the first modern democracy," followed by a show on their involvement in the 19th century Progressive movement.
New-York Historical Society is at 170 Central Park West, in Manhattan.
Update: The article has been updated to reflect the institution from which New-York Historical Society borrwed the image in the photo credit.