New York, Hit Hardest By Coronavirus, Is the Worst State for Nurses, Study Finds
The state hit hardest by the coronavirus pandemic ranked lowest in a nationwide study published Monday by WalletHub that rated the best and worst states for nurses.
According to data updated on Tuesday, New York has reported the highest number of COVID-19 patients in the country, along with 321,192 positive cases for the virus and more than 19,600 deaths.
After measuring several metrics—salaries, job openings, aging population projections, overtime restrictions and more—WalletHub found Oregon was the best state for nurses to work, with Washington and New Mexico not far behind.
Though each state's ability to support health care workers responding to the virus was considered, an expert with WalletHub said that was just one of 22 variables factored into the study's final results. A WalletHub spokesperson told Newsweek access to personal protective equipment was not considered in the study because such access was determined by each individual facility rather than the state.
Although the risk factors America's health care workers have faced over the past few months have been well established through reports by Newsweek and other media outlets, WalletHub analyst Jill Gonzalez said she does not believe these concerns would dissuade aspiring nurses from pursuing careers in health care.
"The nursing career is and will continue to be attractive depending on where you are. In states like Minnesota, Oregon or Washington, where mandatory overtime is restricted by law and salaries are high, it's a great career choice," Gonzalez told Newsweek. "On the other hand, states like Hawaii, Massachusetts and New York that offer lower salaries and fewer opportunities might not attract too many new nurses for obvious reasons."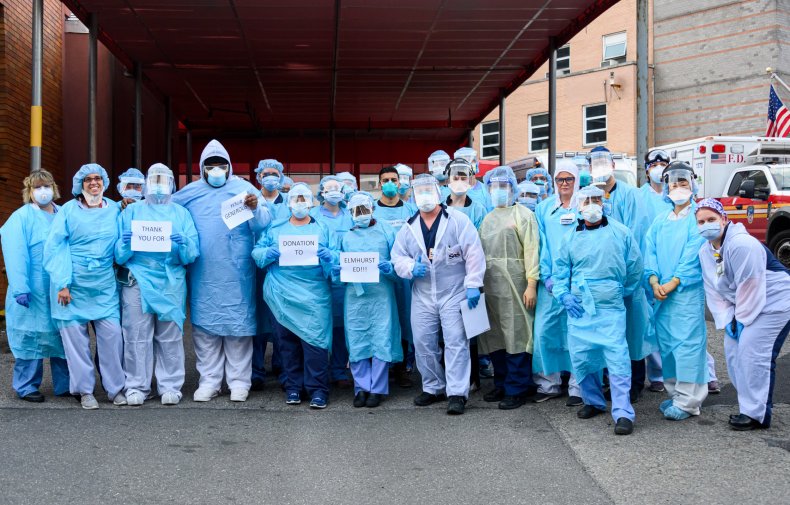 According to the study, Nevada offered the highest annual salary for nurses, once costs of living were taken into account. By this same metric, New York ranked last.
"New York has some of the lowest salaries for nurses, so this would be a good starting point when looking to improve conditions," Gonzalez said. "The state also has a small number of nursing job openings per capita, low job growth for nurses, and the projected competition in 2026 is one of the highest, which isn't encouraging for those about to launch into the nursing profession."
Dividing study variables between work environment (which included the COVID-19 response factor) and workplace opportunity showed how states like Nevada lost points when metrics such as job openings and the number of health care facilities statewide were taken into account. Although the U.S. Bureau of Labor Statistics projected a 12 percent growth in the number of registered nurses through 2028, the American Association of Colleges of Nursing has said the increase observed in enrollment at entry-level nursing programs will not be enough to meet the demand for nurses as the baby boomer generation grows older.
Individual states' results aside, the study identified nursing as a career with some of the lowest unemployment numbers in the country, a potential draw for those who have yet to pick a profession. The average annual wages for nurses—about $75,000—was identified by WalletHub as another appealing feature for aspiring health care workers.
"As long as there are humans that need care, there will always be a need for nurses," nurse practitioner Esmeralda Clark told WalletHub.