New York to Honor 'Hometown Hero' Ruth Bader Ginsburg With Brooklyn Statue
New York Governor Andrew Cuomo announced on Saturday that a statue honoring the late Supreme Court Justice Ruth Bader Ginsburg will be placed in her native Brooklyn. Ginsburg died on Friday evening due to complications from metastatic cancer of the pancreas at the age of 87.
"This statue will serve as a physical reminder of Justice Ginsburg's monumental contributions to the America we know today and as an inspiration for all," Cuomo wrote in a Twitter post of the announcement.
In a statement, Cuomo explained that he will appoint a commission to select an artist and a specific location for the memorial in the next few days. The commission will oversee the process of creating the statue, including design, location and installation. It will also broadly reach out to the art community by contacting art institutions and organizations, as well as individual artists.
Ginsburg was born in Midwood, Brooklyn in 1933 and attended James Madison High School. During her life, she was a cultural icon and a staple in the legal fight for women's rights in the 1970s. She was the second woman ever appointed to serve on the U.S. Supreme Court, where she stayed for 27 years.
"Justice Ruth Bader Ginsburg selflessly pursued truth and justice in a world of division, giving voice to the voiceless and uplift those who were pushed aside by forces of hate and indifference. As a lawyer, jurist, and professor, she redefined gender equity and civil rights and ensured America lived up to her founding ideals - she was a monumental figure of equality, and we can all agree that she deserves a monument in her honor," said Cuomo in the statement.
He added: "While the family of New York mourns Justice Ginsburg's death, we remember proudly that she started her incredible journey right here in Brooklyn."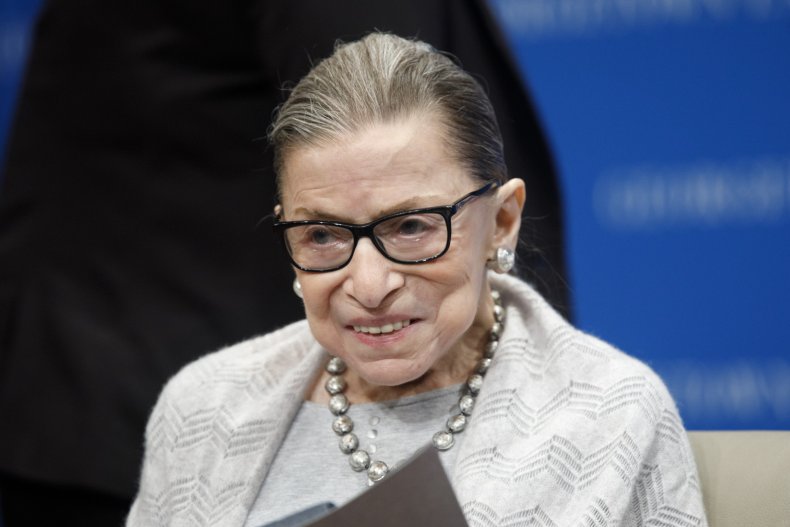 Earlier that morning, Juliet Papa, a reporter for 1010 WINS Radio in New York City, tweeted: "If there was ever a time for another woman's statue in #NYC this is it."
NYC Mayor Bill de Blasio tweeted a response to Papa, "I couldn't agree more. Justice Ginsburg was an unparalleled hometown hero. We will immediately begin plans for a Ruth Bader Ginsburg memorial."
"Her memory will live on. I promise you that," he added.
After Justice Ginsburg's death was announced, Cuomo commemorated her life's work and dedication in a tweet.
"NY's heart breaks with the passing of Justice Ruth Bader Ginsburg," he wrote. "During her extraordinary career, this Brooklyn native broke barriers & the letter RBG took on new meaning - as battle cry & inspiration."
Newsweek reached out to Gov. Cuomo and Mayor de Blasio for comments but did not receive a response in time for publication.