Federal Immigration Officials Will Continue Nabbing Suspects at New York Courthouses to Subvert Sanctuary City Status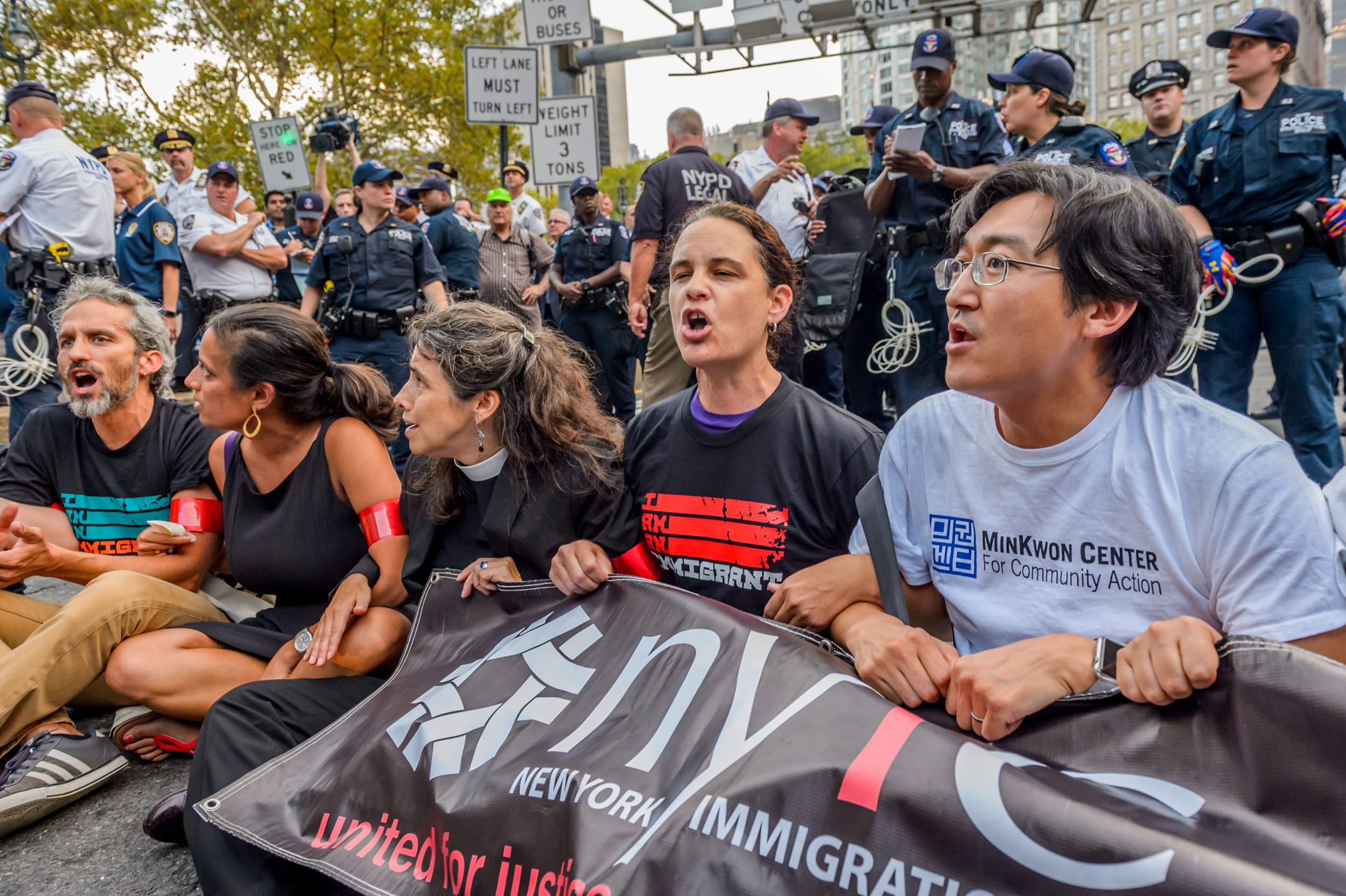 Federal immigration officers in New York doubled-down on arresting undocumented immigrants as they make appearances at courthouses this week—a decision that the local district attorney says is an "outrageous" tactic that "sends a chilling effect" and "undermines public safety."
Defying New York's status as a "sanctuary city" for undocumented immigrants, Immigration and Customs Enforcement (ICE), officers aggressively snatched four men outside a criminal court building in Brooklyn on Thursday.
"This was the most visible they've ever been," Scott Hechinger, an attorney with the Brooklyn Defender Service, which provides legal representation to individuals who cannot afford a lawyer, told Newsweek. "It's the most brazen that we've seen them be."
Hechinger said all four arrested men came to court that day to face misdemeanor trespass charges for being on a roof. Only one of the men was previously convicted of a non-immigration crime.
Brooklyn's Acting District Attorney Eric Gonzalez said the ICE presence deters victims and innocent people from coming to court, citing a much-covered case of William Siguencia Hurtado, an undocumented immigrant who testified in two court cases and helped put five murderers in prison only to be detained by ICE during his annual check-in, the New York Daily News reported.
"It is outrageous that ICE is using courts to round up immigrants, a tactic that sends a chilling effect, undermines public safety and subverts due process," Gonzalez said, calling courthouses "sensitive" areas, much like schools, hospitals and churches, where ICE does not operate.
But an ICE spokeswoman, Rachael Yong Yow, defended the practice of arresting people at courthouses.
"If that's the only place we can find them, why wouldn't we?" she said. "We will continue to make those arrests."
The latest arrests by ICE are part of an ongoing battle between federal immigration officials and the New York City government. In January, Mayor Bill de Blasio reminded the NYPD to not comply with ICE requests to detain undocumented immigrants. Since then, the NYPD has refused 724 requests this year, a number that increased 300 percent since April, the department told Newsweek.
For ICE agents, those limitations provide a logistical problem. Since the NYPD refuses to detain immigrants until ICE can arrest them for their illegal status, courthouses are an alternative because everyone inside the building has already been screened "for weapons and other contraband," Yong Yow said.
"As such, ICE plans to continue arresting individuals in courthouse environments."
Hechinger, the public defender, believes that the court system should be sanctuaries where people can fulfill their court obligations without fear of deportation, noting that it deters witnesses, victims and family members from seeking justice or legal rights.
"The fact that ICE has a presence there, you can feel and see a difference in our immigrant clients," he said.
Outside the courthouse this week, ICE agents identified themselves to court officials, said Cameron Mease, a staff attorney for Brooklyn Defenders who witnessed one of the arrests.
"It caught my eye," Mease said. "It was a number of plainclothes agents pretty aggressively throwing this guy against a fence, wrenching his arms behind his back and arresting him."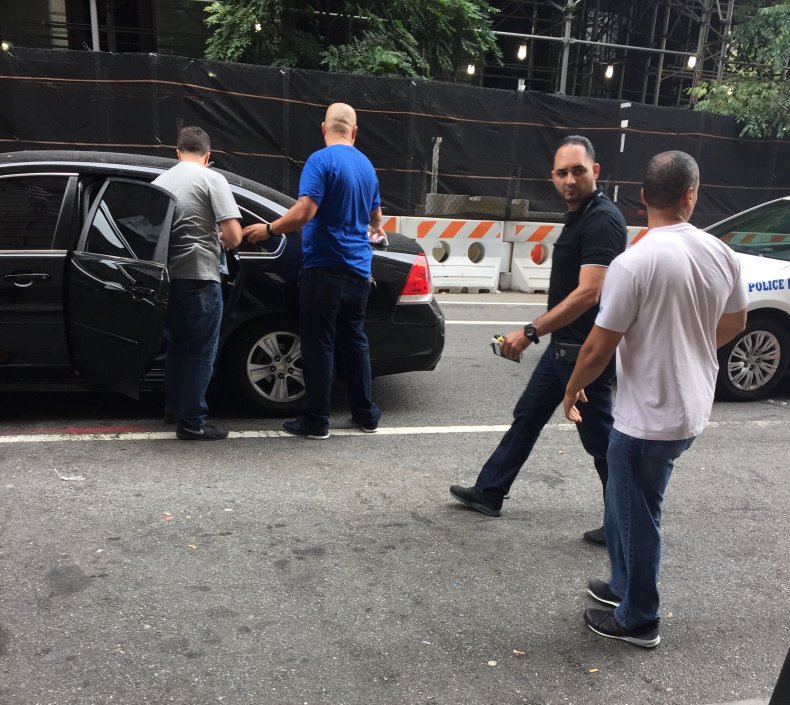 ICE says the four detained men are affiliated with the Niños Malos gang, making them a public safety threat and subject to deportation. An immigration judge will now decide if they are to be deported.
It is unclear if the men are gang members.