New York Jets Release New Uniforms, Spark Twitter Meltdown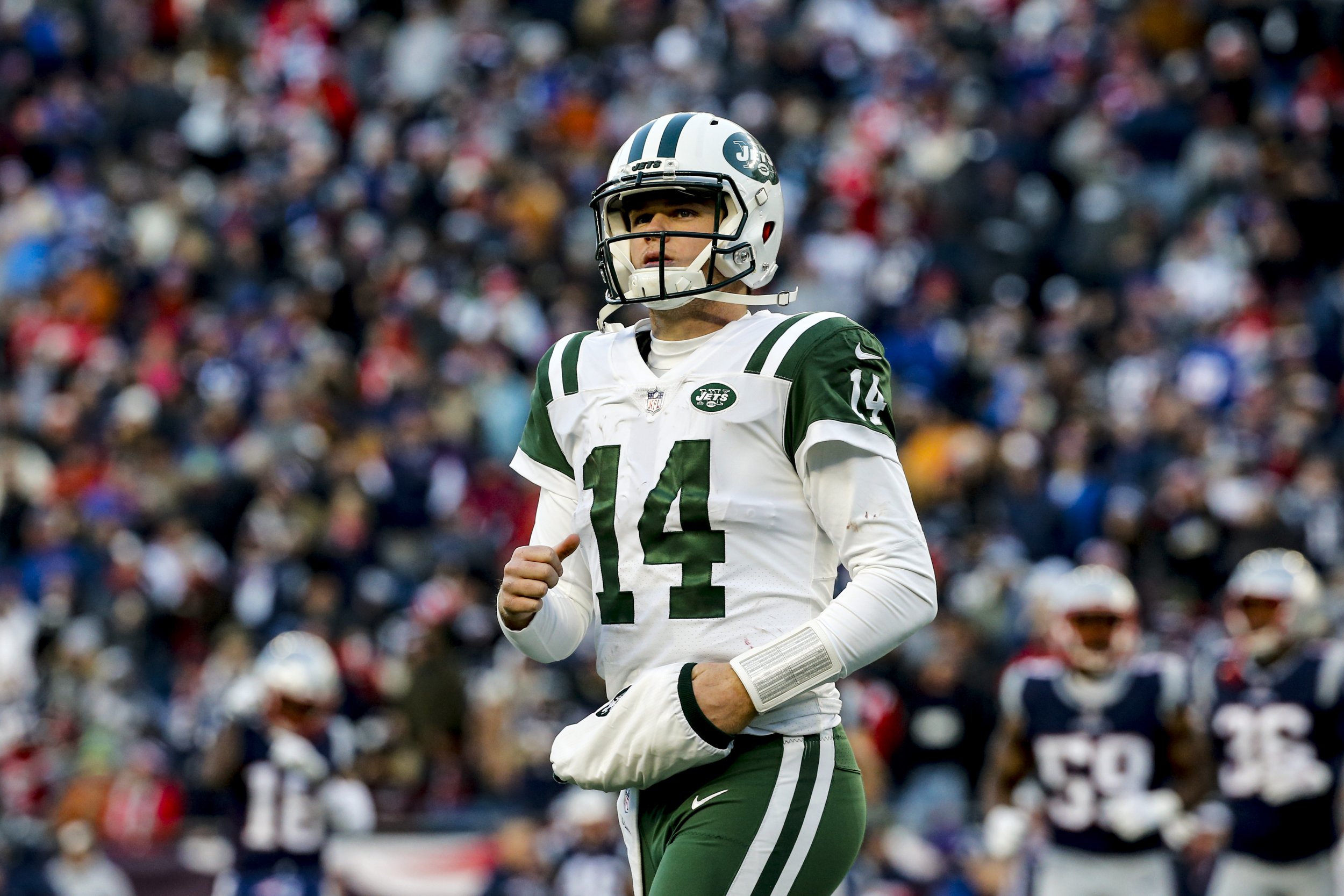 Introducing new uniforms is a very delicate business for any team at the best of times. The need to integrate a new, supposedly fresher look, without straying too far away from tradition and the sense of familiarity fans love is particularly tricky.
It would appear the New York Jets have not quite got the balance right with their new uniforms, largely as their new aesthetics are very similar to that of a college football team.
The Jets unveiled their new uniforms on Thursday and the alternate jersey left fans with mixed feelings.
According to the franchise, the "stealth black" jersey is "inspired by the toughness and grit of New York", but The Ringer's Rodger Sherman quickly pointed out it looked remarkably close to that of Marshall University.
The Jets won't wear the black uniform on more than three occasions this year, which should limit the backlash.
The more traditional white and green combinations, however, didn't fare much better. Political commentator Ben Shapiro suggested the Jets' "Gotham Green" color made them look like the University of Oregon.
Others pointed out the green and white jerseys bore a striking similarity to those of Canadian football team Saskatchewan Roughriders as well as to those wore by the University of North Texas.
The Jets' new uniforms left some so unimpressed that the team was mocked for choosing the kind of generic uniform that would be available if Madden allowed players to create their franchise.
The organization must have hoped for a better response, particularly as the launch of the new jerseys had been anticipated for months. The Jets introduced each uniform individually with a short video on their official Twitter account and described the new jerseys as "the beginning of a new legacy."
At least the players seemed to be pleased with the new product.
Jets quarterback Sam Darnold posted a video on Twitter explaining the official unveiling of the new jerseys in New York had been met by a "huge roar" of approval.
"Hope you guys enjoy the uniforms, I know the players did," he added.
Meanwhile, Jets safety Jamal Adams said he was "overwhelmed by the number of people out there buying the new jerseys."
The expectations are high in New York, following the arrival of star running back Le'Veon Bell.
The former Pittsburgh Steeler is expected to give the Jets' offense a new dimension, relieving some pressure on Darnold and allowing to continue his development in his second season in the league.
The Jets went 4-12 last season, missing the playoffs for the eight consecutive season and posting their worst record since 2014.