New York Jets vs. Detroit Lions: Start Time, TV Channel, Live Stream, Betting Odds Preview for NFL Game
The New York Jets and Detroit Lions are set to face off Monday night in Detroit. It'll mark the regular season debut of highly touted rookie quarterback Sam Darnold, who'll start under-center for New York. He'll be the first quarterback to make his debut on Monday Night Football.
The No. 3 overall pick described the challenges in front of him this season. "I need to continue to prove it to myself, prove it to my teammates and prove it to the coaches that I can play this game at a high level," Darnold told ESPN. "At the same time, I'm confident in myself that I can go out there every day and do that."
The young quarterback has earned praise from lots of folks, including Jets legend Joe Namath.
"His poise, being able to move around in the pocket, not throwing it unless he's got something, throwing well running to the left, throwing well running to the right," Namath told the New York Post. "You listen to the coaches, I've watched some of the interviews that he's done…he looks like he is the real deal. He's got a lot of enthusiasm and he has a lot of respect for the game and the people around him."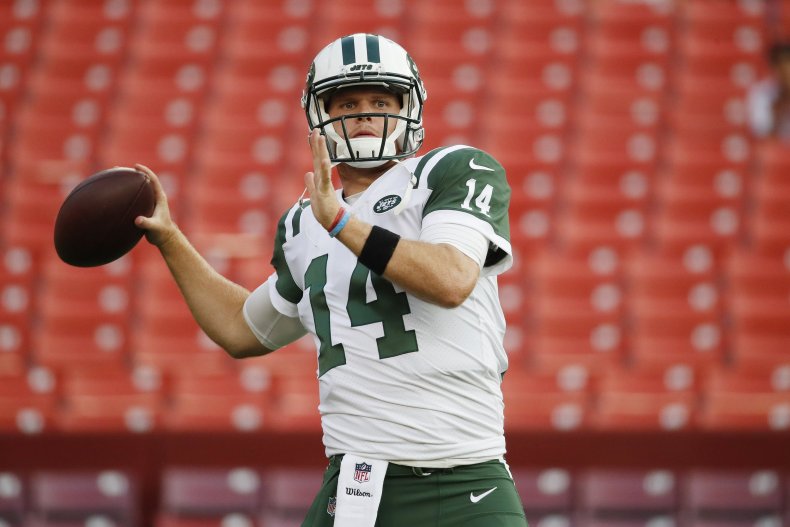 While the Darnold era is set to begin in New York, Detroit will kick off the era of new head coach Matt Patricia on Monday night. He came over after serving as the defensive coordinator for the New England Patriots. That might be a leg-up for Patricia on Monday, considering the Jets and Pats are division rivals.
''They're always very smart,'' Jets coach Todd Bowles told the Associated Press about Patricia-led defenses. ''They're always very tough-minded, and the execution and fundamentals are outstanding. He's brought that to New England, I'm sure he's brought that to Detroit. They've always been tough. He's handled us quite a few times, so we have our work cut out for us.''
Here's what you need to know to watch the game:
Start time: 7:10 p.m. ET
TV channel: ESPN
Betting Odds: Detroit -7
Live stream: NFL app, fuboTV or WatchESPN