A New York city court judge with a history of legal troubles received a pay hike, despite only showing up for work once in 216 days. Her new compensation total is $187,000 per year, an $11,700 jump, according to a compensation agreement.
Rochester City Court Judge Leticia Astacio had been assigned to the equivalent of desk duty while finishing a three-year probation sentence stemming from a 2016 DWI arrest. However, aside from reporting to work for one day on February 27, the judge has been absent since August 31.
Since her arrest, Astacio has violated her probation multiple times, including an incident where she refused to pay for, and subsequently wear, her ankle monitor and was temporarily remanded back to custody. She was elected to a 10-year term which runs through 2024. Her boss, New York State Supreme Court Justice Craig Doran, said she is still required to show up for work.
"Our administrative view is that she continues to be under an obligation to appear for her assigned work duty," Doran told Newsweek on Wednesday. Doran added that it was not under his purview to terminate Astacio or investigate claims against her.
The New York State Commission on Judicial Conduct, which investigates complaints against judges, is aware of the situation, an office representative told Newsweek. The board is prohibited from commenting on the existence of pending cases.
In a statement posted to her social media accounts, Astacio said local outrage regarding her pay hike stems from racism.
"You're mad because I'm a young minority getting paid. I don't want to hear about it," she said, noting that news media appear to be treating her differently than other judges who have broken the law.
The pay hike was authorized by the Commission on Legislative, Judicial and Executive Compensation Board and stems from a 2015 agreement that applies to almost all judges working in New York. The board did not immediately return Newsweek's request for comment.
Close to 30,000 people have called for the judge's removal on a Change.org petition. In a series of videos posted to her Facebook account, Astacio said she was "frustrated" and "tired" of the public backlash and harassment against her.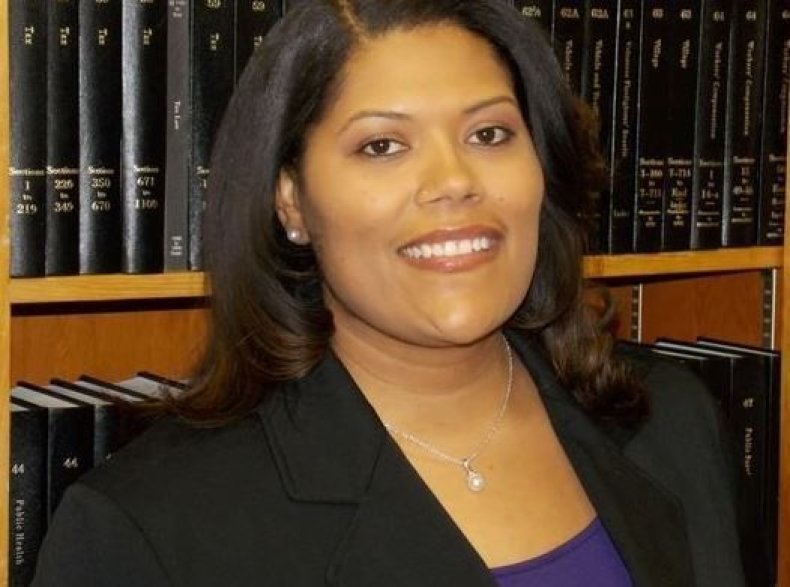 "Can you get in your lane, get back in your pocket, and be quiet?" she told harassers in a 14-minute Facebook live post.
She continued, "What makes you feel so entitled to say these things that you would never ever say to another elected official, or about any another elected official publicly, without fear of retribution, arrest, you know, horrible things happening to you?"
The judge posted screengrabs of messages she's received on Facebook where people call her a "welfare queen" and say they want to "knock her a** out."
Astacio also suggested her punishment for the DWI was too harsh. In addition to the probation term, she was sentenced to 60 days in jail and required to wear an ankle alcohol-monitoring device for six months, the Rochester Democrat & Chronicle reported.
"I was convicted, but it is a misdemeanor DWI. I did not kill anyone, there was no victim," Astacio said. "The repercussions of this incident have been so incredibly insane."
She later posted a picture saying, "If you don't like me and still watch everything I do...you're a fan" and said she would be "ready" if anyone tried to come to her house and threaten her.
On Monday, the judge reportedly tried to purchase a gun at Dick's Sporting Goods but was denied the sale. The Monroe County Sheriff's Department said in a press release that it "relayed all information to the Monroe County Probation Office for any potential follow up....Store personnel made the decision not to sell the gun to Ms. Astacio based on store policy."
"I have taken appropriate steps in my purview to address potential safety concerns, and if there are any alleged violations that make their way to the court system, they will be addressed in the normal course," Doran said.