New York Judge Leticia Astacio Suspended After Allegedly Trying to Buy Shotgun While on Probation
A city court judge in New York was suspended with pay by the state's highest court on Wednesday after she allegedly tried to buy a gun despite being on probation for a drunk driving conviction.
Rochester Judge Leticia Astacio was charged on Tuesday with attempted criminal purchase of a weapon—a felony—after trying to buy a shotgun at Dick's Sporting Goods, the Monroe County Sheriff's Department said in a statement. On Wednesday, all seven judges on the New York State Court of Appeals decided to move forward with a suspension of the embattled judge.
Employees at the sporting goods store told police that she appeared "very distraught and upset" while trying to make the purchase, raising red flags.
As Newsweek previously reported, Astacio has been accused of violating her probation multiple times since her conviction for driving with a .19 blood alcohol level in August 2016. Ignition interlock devices on her car tested positive at least twice, and she allegedly refused to wear, or pay for, an alcohol-monitoring device. She also missed a court date after briefly moving to Thailand to live "in a temple in the mountains with the monks," her lawyer told local news outlets.
As per a state agreement applying to most judges in New York, Astacio received a pay bump earlier this year despite only showing up for work once in a 216-day span. The judge, whose annual salary is now $180,000, was elected to a 10-year term which runs through 2024.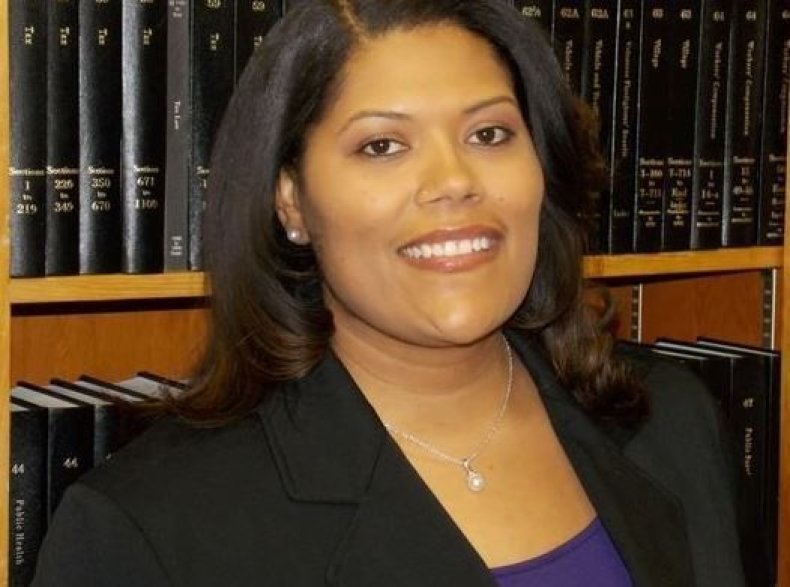 The New York State Commission on Judicial Conduct, which investigates complaints against judges and has the power to recommend a permanent removal, is aware of the felony, an office representative told Newsweek. The board is prohibited from commenting on the existence of pending cases.
Astacio, a frequent social media user, said during a Facebook Live that it was her sister who tried to purchase the weapon. She later said she needed the gun for her safety, citing threats from people who have been harassing her on social media. Several of the comments on her public Facebook page use racist and violent language against the judge.
"It would make sense for me to purchase a gun because these psychopaths threaten me regularly," Astacio said. "I get death threats daily. I was afraid in my home. Do you get that?"
Public outcry over Astacio's behavior has incensed community members, many of whom have signed a petition pushing for the judge's ouster.
"Judge Leticia Astacio's actions over the last year have proven she is grossly unfit to be a judge," the petition, which has close to 35,000 signatures, reads. "She shows repeated, elitist contempt to the law she has been elected to rule onto others."
In a previous Facebook Live, Astacio suggested the punishment for her DWI was unfair, noting that it was her first offense.
"I was convicted, but it is a misdemeanor DWI. I did not kill anyone, there was no victim," Astacio said. "The repercussions of this incident have been so incredibly insane."