The New York Knicks Have Fired Head Coach Derek Fisher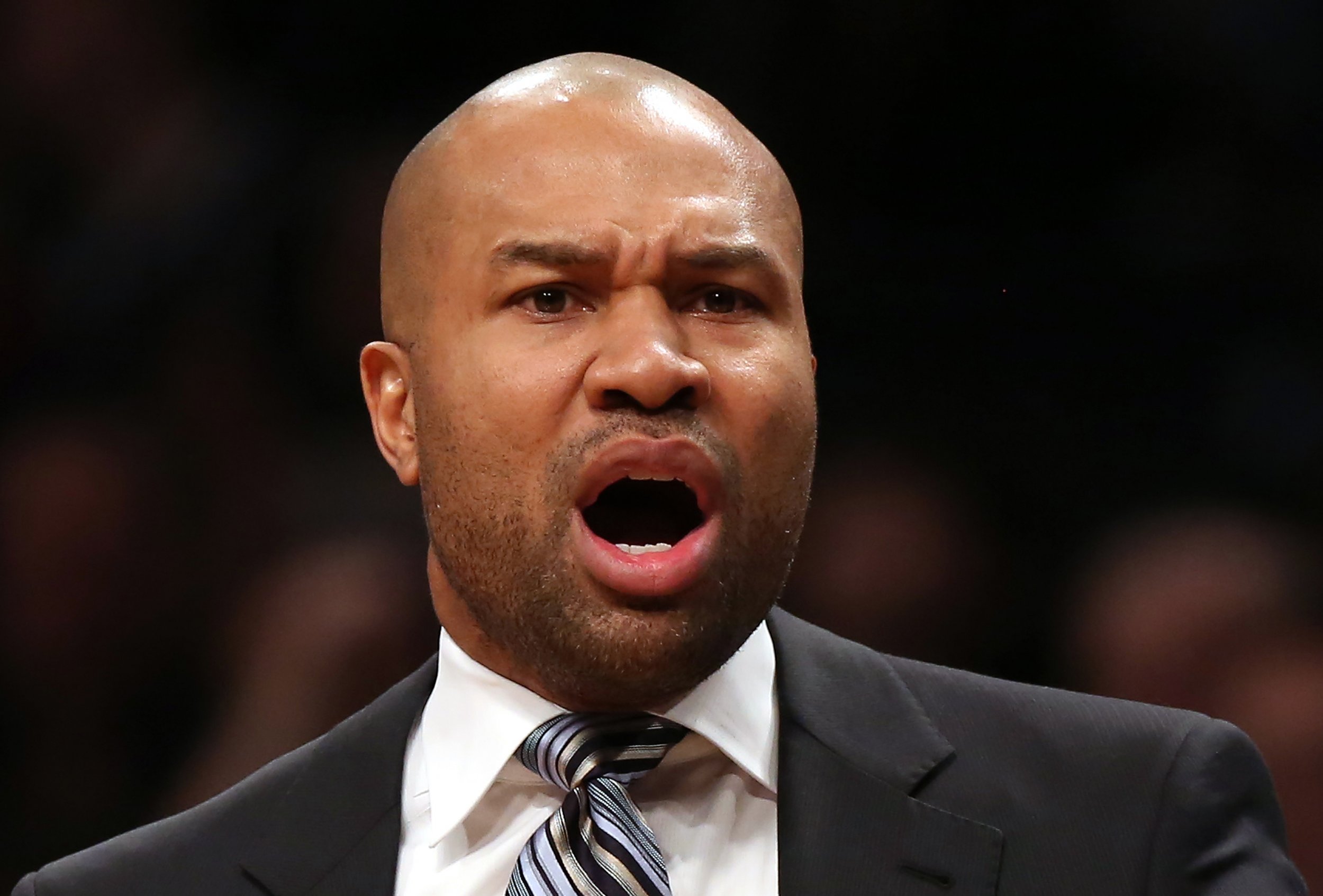 The New York Knicks have fired head coach Derek Fisher, the team announced in a statement Monday morning. The former journeyman point guard, who won five championships with the Los Angeles Lakers, was 40-96 in less than two seasons with the team. Though the Knicks have already surpassed their win total from 2015, when they finished a measly 17-65, they are currently in the middle of a five-game losing streak and have lost nine of their last 10 games.
Fisher is the fifth NBA head coach to be fired this season. Kevin McHale of the Houston Rockets, Lionel Hollins of the Brooklyn Nets, David Blatt of the Cleveland Cavaliers and Jeff Horacek of the Phoenix Suns have all gotten the ax since the season began.
Fisher was hired before the 2014-2015 season by team president Phil Jackson, who coached Fisher during his time with the Lakers. "Today marks the next step of this journey for the New York Knicks franchise as we name Derek to lead the team as its head coach." Jackson said at the time. "Our relationship began 15 years ago, and over time, it has become clear to me that he and I can form a great partnership once again."
Taking over a dysfunctional Knicks team was tough test for a new head coach, and though the team has improved, it apparently wasn't enough for the Knicks brass to continue to place their trust in Fisher. Knicks assistant coach Kurt Rambis will take over the team's head coaching duties on an interim basis.