Knicks' Kristaps Porzingis Thriving in New Role and Seeks 'Revenge' Over Raptors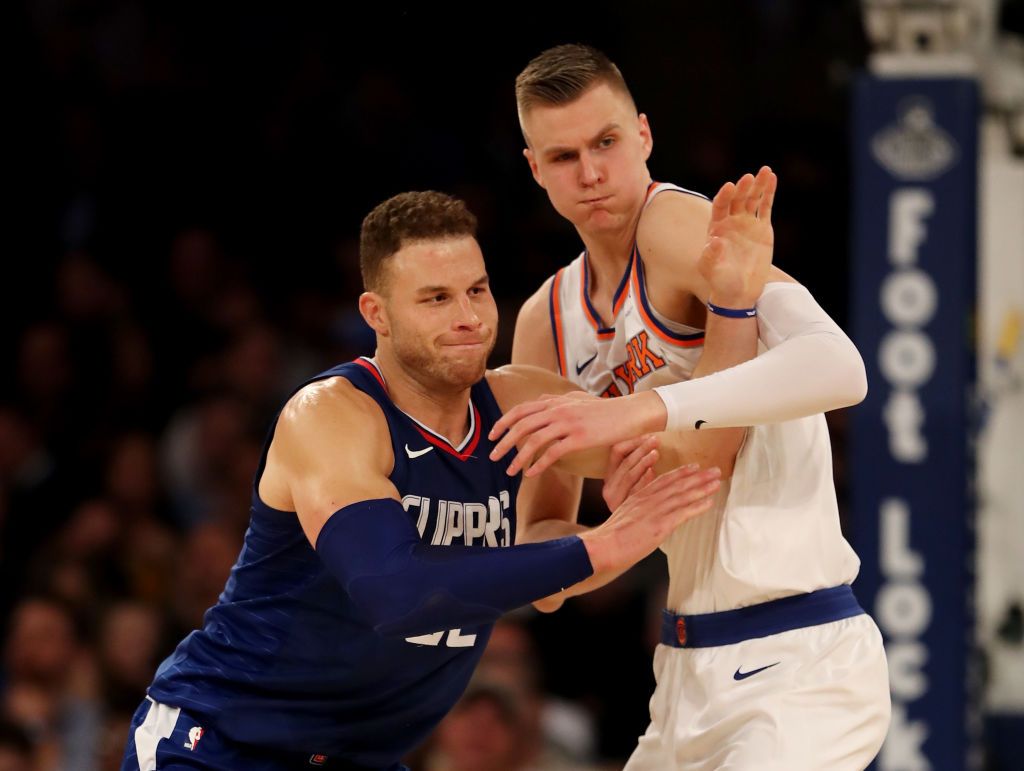 Kristaps Porzingis is calling for the New York Knicks to take revenge on the Toronto Raptors on Wednesday night after their resounding 107-84 defeat over the weekend.
Porzingis was among the Knicks players who were off form at the Air Canada Centre on Saturday, shooting 3 for 13 while Tim Hardaway Jr. finished 5 for 11. The Knicks ended the game with their lowest field goal percentage of the year.
"We want to get our revenge," Porzingis said Tuesday, as quoted by the New York Post. "They played great at home, we played bad and it's going to be an opportunity for us."
The 22-year-old forward says the Knicks are now a "playoff team," a prospect that seemed improbable after the 0-5 preseason.
Newsweek subscription offers >
And Knicks have bounced back from the loss to the Raptors by beating the Los Angeles Clippers 107-85 on Monday night at Madison Square Garden. Porzingis scored 25 points on 7 for 20 shooting, and even outplayed Blake Griffin. The Latvian also appears to have accepted being the new face of the franchise.
Related: Lakers coach Luke Walton is "not concerned" with criticism from Lavar Ball
"The city is behind us. They love that we play hard," he said. "I have a bigger role obviously, but I would say the expectations are lower than my first two years and I believe we're playing above the expectations. So I don't really feel the pressure.
"I enjoy having the pressure a little bit on and having to play through that and then doing what you're supposed to. And even if it's not there, maybe the pressure's not that high, the expectation is not that high, it's even better to surprise people and do something they weren't expecting."
Newsweek subscription offers >
And the Knicks are doing that. They are currently sixth in the East with a 9-7 record, and probably wishing the season could end right about now.
Knicks' Kristaps Porzingis Thriving in New Role and Seeks 'Revenge' Over Raptors | Sports