NBA Trade Rumors: Are the Knicks Planning the next Super Team?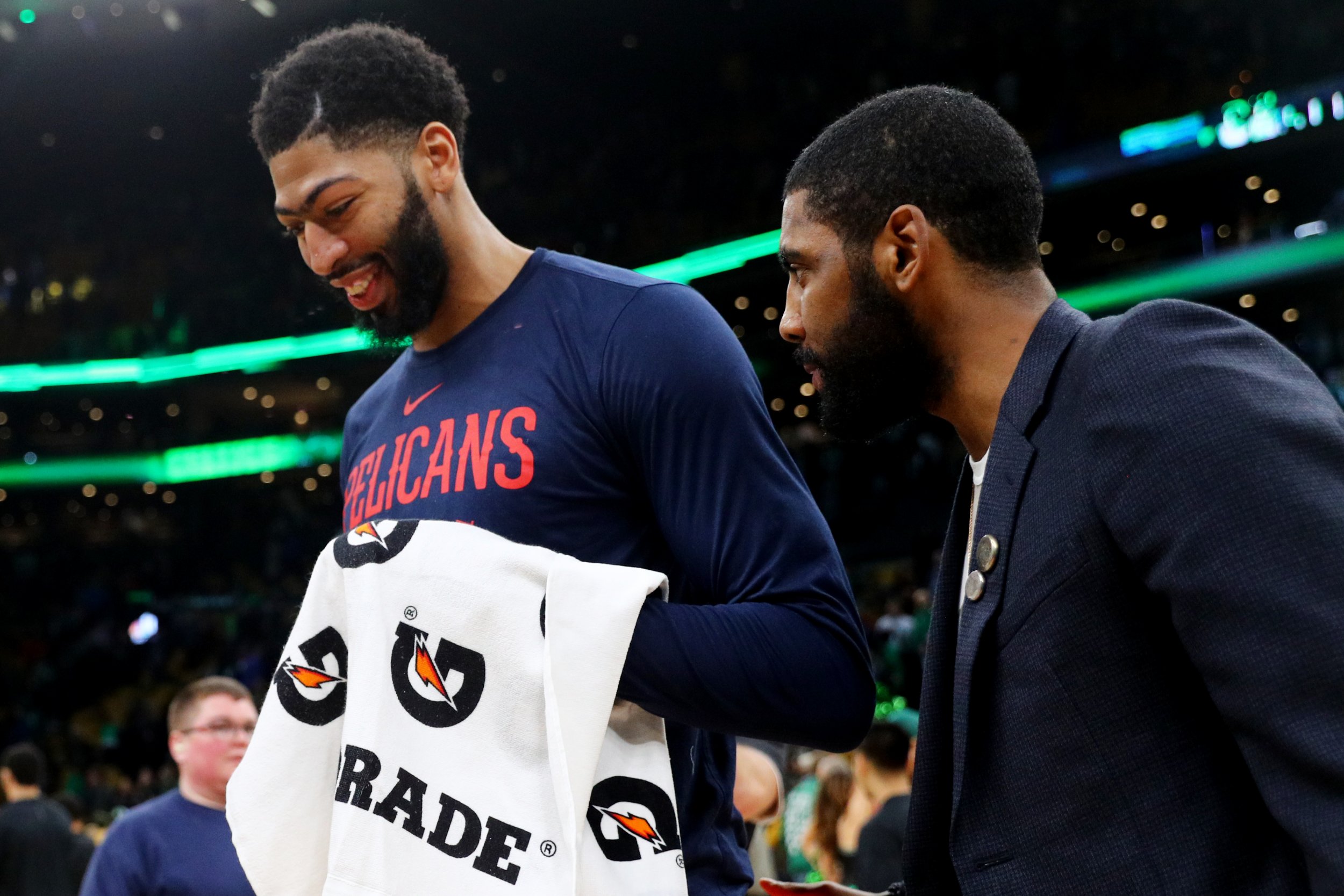 Suggestions the New York Knicks will be aggressive in the free agent market this summer were further strengthened by their surprising decision to trade Kristaps Porzingis to the Dallas Mavericks.
On Thursday night, the Knicks shocked the NBA world by sending the Latvian to Texas, along with Tim Hardaway Jr., Trey Burke and Courtney Lee, in exchange for DeAndre Jordan, Wesley Matthews and two future first-round picks.
While Porzingis is yet to return since tearing his left ACL last February, the decision to trade him was surprising as the 23-year-old was averaging a career-best 22.7 points before his breakthrough season was brought to a premature end.
However, if the trade was surprising, the timing was not. Knicks' president Steve Mills indicated the Knicks had a feeling Porzingis was no longer fully committed to the franchise.
"We started to get a feel, we could see that he wasn't completely buying into what we were trying to do, " he said during a post-trade conference call, as per The Associated Press.
More importantly, the trade came just three days after Anthony Davis requested to be traded by the New Orleans Pelicans. According to ESPN, the Knicks contacted the Pelicans over the possibility of trading Porzingis to New Orleans, but could not guarantee the Latvian would be willing to re-sign with the Pelicans this summer.
While the Knicks have not stolen a march on their rivals in the race to Davis, by trading Porzingis they have positioned themselves in prime position to be very aggressive in free agency.
Hardaway was due $18.2 million next season and has a player option for $19 million the following year, while Lee was due $12.8 million next season and will be 34 in October.
Matthews and Jordan, meanwhile, both have expiring contracts. By clearing their books, the Knicks are expected to have a $71 million in salary cap space this summer which, according to Spotrac figures, is a league-high.
That amount of cap space is enough for the Knicks to accommodate two maximum-salary free agents, a perfectly-timed luxury ahead of a free agency period that is expected to include some of the best players in the league.
Two-time reigning NBA Finals MVP Kevin Durant is expected to enter free agency and there are no certainties Kawhi Leonard will re-sign with Toronto, despite the fact the Raptors are second in the Eastern Conference.
Durant has long been linked with a move to New York, which would offer him the chance of playing on the biggest stage in the world, while simultaneously having a franchise built around him.
Meanwhile, earlier this week, Yahoo Sports reported Kyrie Irving was increasingly reluctant to re-sign with Boston this summer, despite stating he would do so in September.
Irving has a player option this summer and his decision could have a knock-on effect on a number of teams. The Celtics are interested in trading for Davis but cannot do so until July 1 as under NBA rules they are not allowed to have Irving's and Davis' contracts under the designated rookie exception.
Boston is also understood not to figure high on Davis' list of preferred destinations, particularly if Irving, with whom he's close friends, were to leave.
The Knicks, meanwhile, are keeping their options open. New York has currently the worst record in the NBA, but the future could be a lot rosier than the present.